CHICAGO — Outgoing Ald. Proco "Joe" Moreno let a woman he was dating get arrested in the luxury car he loaned her after falsely reporting the car was stolen from his garage, prosecutors alleged in court Wednesday.
When the woman insisted to her arresting officers that the Wicker Park alderman actually loaned her the car — and showed them text messages to prove it — Moreno didn't respond to police inquiries to check out her story, so they arrested her, prosecutors said.
Now, it's Moreno's turn behind bars. He was arrested Tuesday night at his home and spent a night in Cook County Jail on felony charges of insurance fraud and obstructing justice.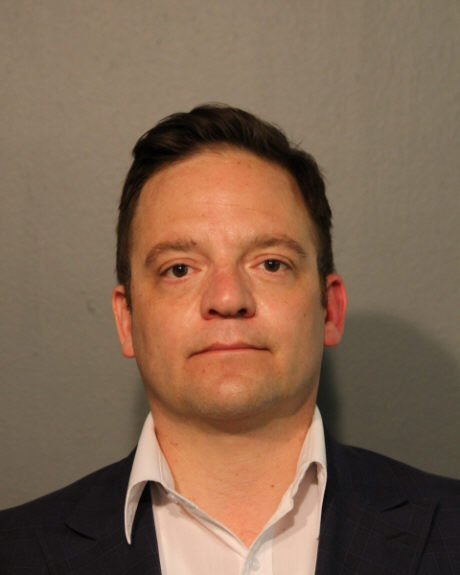 Prosecutors said Moreno invited the woman to his home on Jan. 3 and encouraged her to borrow the car. After he saw her off, he even warned her by text message not to smoke in it, prosecutors said at his bond hearing Wednesday.
The next day, Jan. 4, he reported it stolen in a call to police, prosecutors said.
Even after reporting the car stolen, he made dinner plans with the woman, prosecutors said.
He also filed an insurance claim with State Farm, insisting the car was stolen, prosecutors said. Weeks later, in a follow-up call to State Farm that was recorded, Moreno said he had left his key in the car, and must have either left his garage door open or someone scrambled a signal to open the overhead door automatically, prosecutors said.
After the woman was arrested and told reporters what had happened, Moreno, in a TV interview, claimed it was all a misunderstanding. But investigators continued to probe the case, and arrested Moreno Tuesday. He was allowed to make arrangements for his daughter before being hauled away.
The night in jail forced him to miss a swanky party at the Chicago Athletic Association thrown by Mayor Rahm Emanuel for outgoing aldermen. Celebrity chef Rick Bayless cooked at the party, according to those there.
Aldermen noted Moreno's absence — with at least one, Joe Moore, reading about his arrest on his phone at the party.
Moreno, 46, was ordered released from jail on his own recognizance Wednesday by Judge John Fitzgerald Lyke Jr., who began the hearing by disclosing he had previously met Moreno while the alderman was campaigning, but does not know him personally.
Moreno bonded out around 5 p.m., leaving the courthouse wearing dark glasses and not answering questions from reporters.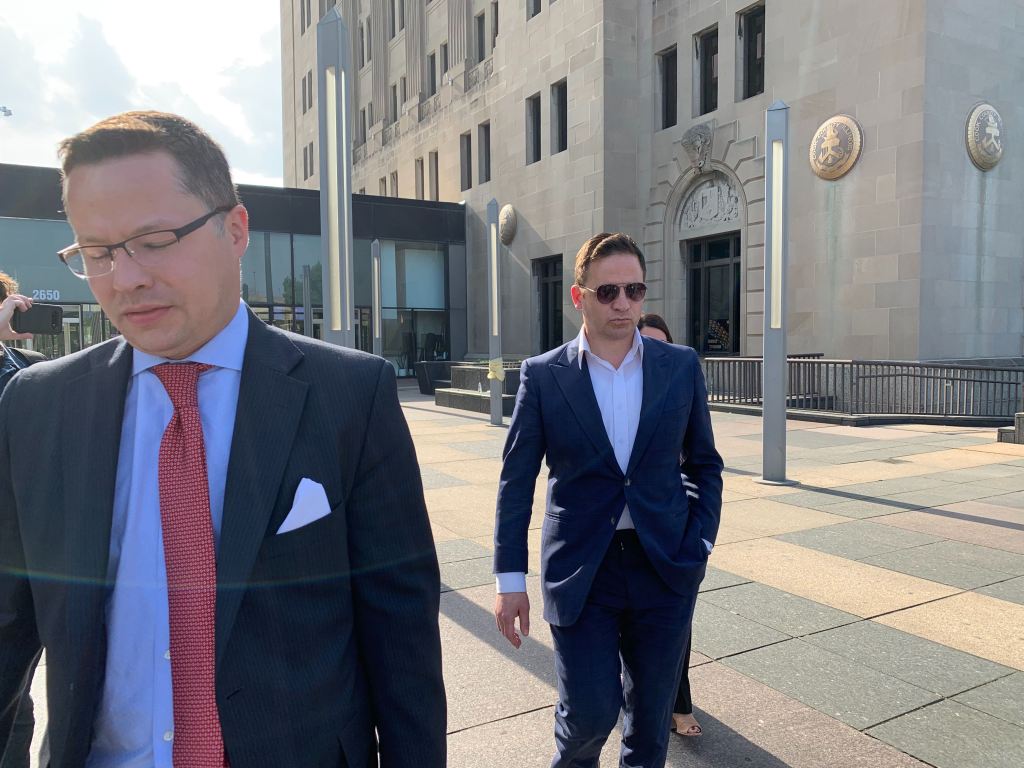 Moreno appeared in court in a blue suit. He stood quietly, his hands folded before him. He did not speak at his brief court appearance at the Cook County Criminal Courthouse at 26th and California.
At the hearing, Assistant State's Attorney Tom Simpson announced an additional charge has been added: disorderly conduct, also a felony.
In announcing he would let Moreno out on a cashless "I-bond," Lyke said if allegations are true it was a "terrible lapse in judgment." But the judge noted Moreno is alleged to have committed a non-violent crime.
Moreno's attorney, Camilo Oceguera with D&O Law Group, emphasized that Moreno has "fully cooperated" with police throughout the investigation. He also called attention to Moreno's career as alderman.
"He has been an alderman serving his constituents and being nothing but a perfect member of society. … a civic and public gladiator, I will say," Oceguera said.
"He's getting out soon, which we anticipated. We look forward to our day in court," Oceguera told reporters.
Moreno is next due in court on June 4.
READ THE CHARGES AGAINST MORENO: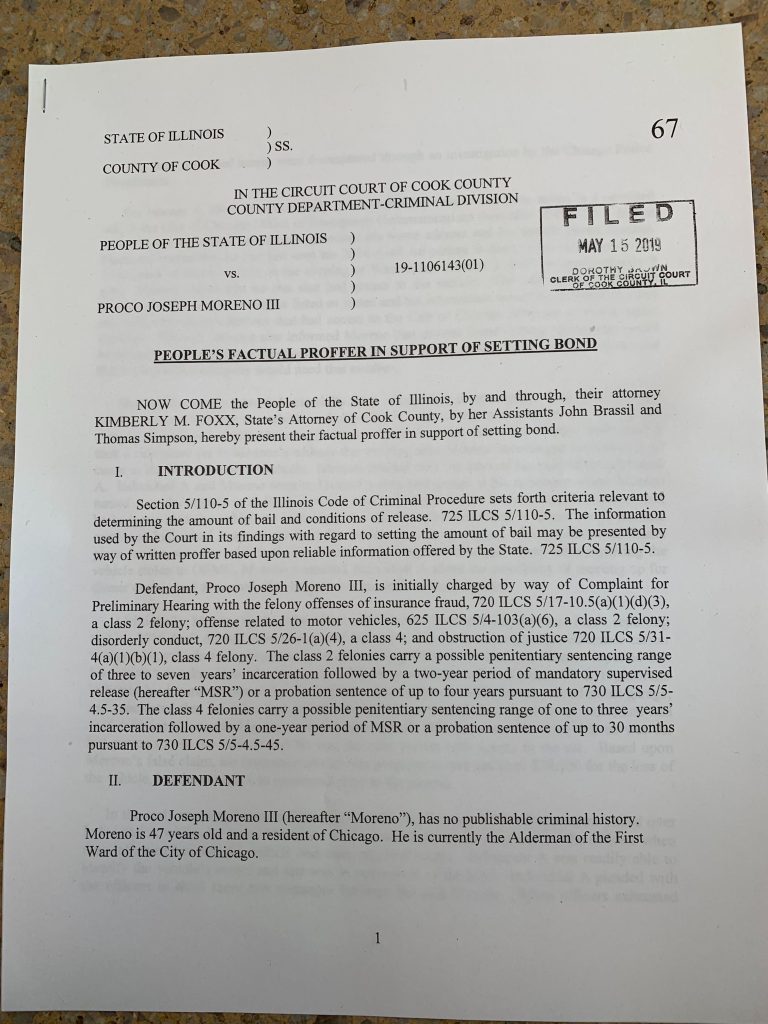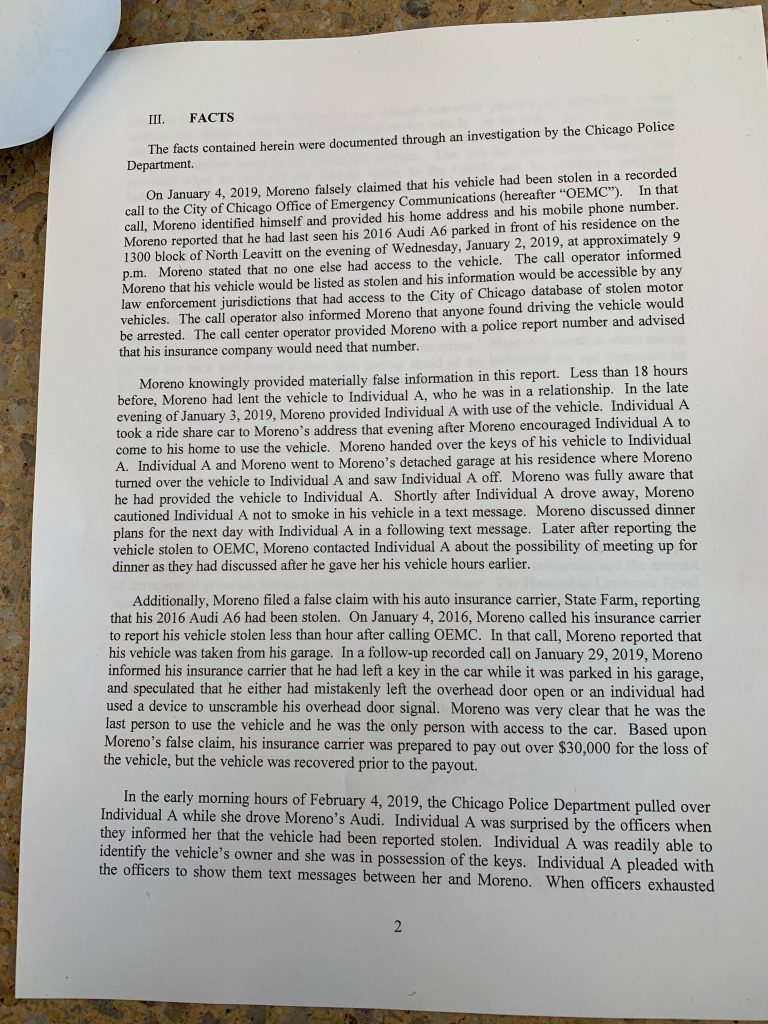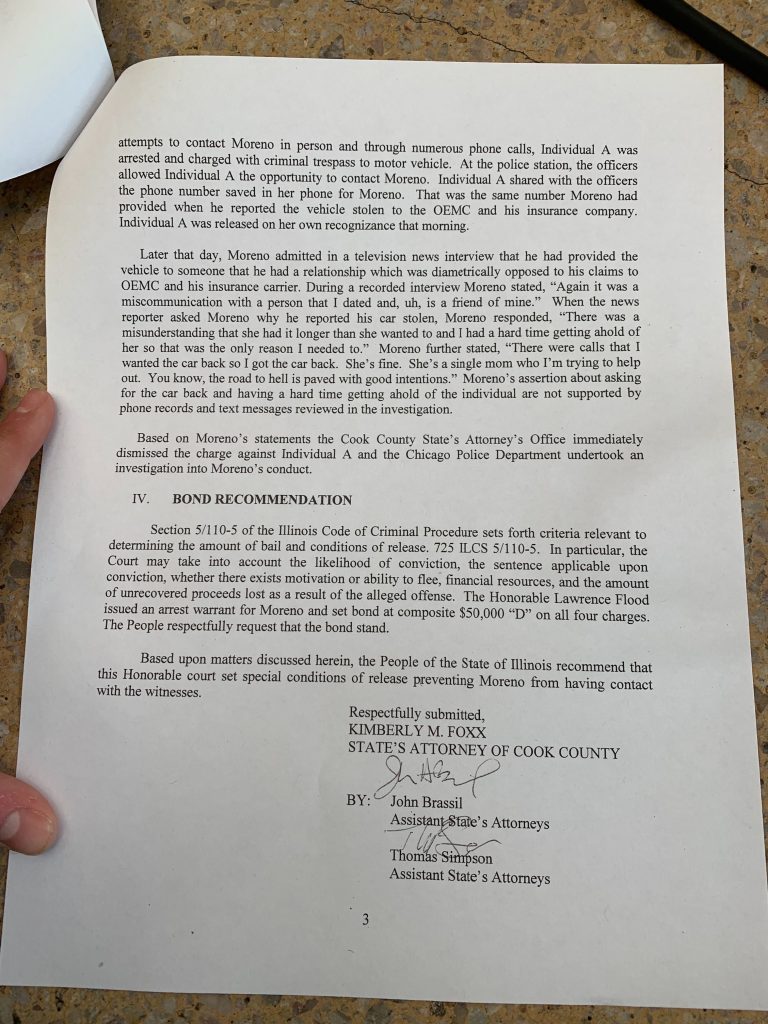 In early February, news broke that Chicago police were investigating whether Moreno filed a false police report in the case. In the report, he claimed a woman, Liliya Hrabar, stole his Audi. But the woman said Moreno had agreed to let her borrow the car after the two went on a date.
When a WGN reporter asked him why he had reported the car stolen, Moreno said, "Because there was a misunderstanding that she had it longer than she wanted to and I was having a hard time getting ahold of her. So that's the only reason that I needed to."
Cook County prosecutors ended up dropping the charge against Hrabar.
Moreno was arrested about four months after the news broke. In that time, Moreno was defeated by alderman-elect Daniel La Spata in the general election. His term ends May 20.
Controversy has swirled around Moreno for years.
In the immediate lead-up to the election, on Feb. 8, State Rep. Will Guzzardi, Cook County State's Attorney Kim Foxx and Assessor Fritz Kaegi — three of the area's most successful progressive politicians — condemned Moreno's campaign staff for including their photographs on mailers without the politicians' permission. Moreno did not respond to a request for comment.
Then, a former aide accused Moreno of sexual harassment when she told WBEZ the alderman orchestrated a pay raise "contest" in which staffers were asked to remove their shirts at a bar. Moreno's staff claimed the 2014 alleged incident never happened.
Also, months before the Audi report, in 2018, Moreno made made headlines for allegedly impersonating a police officer during an encounter with a 33-year-old woman in Lakeview. Police launched an investigation, but the outcome of the investigation was never made public.
And in 2017, he was caught on video threatening the owner of the former Double Door club in Wicker Park. 
Moreno was appointed alderman of the 1st Ward by Mayor Richard Daley in 2010. He was elected in 2011 with 74 percent of the vote.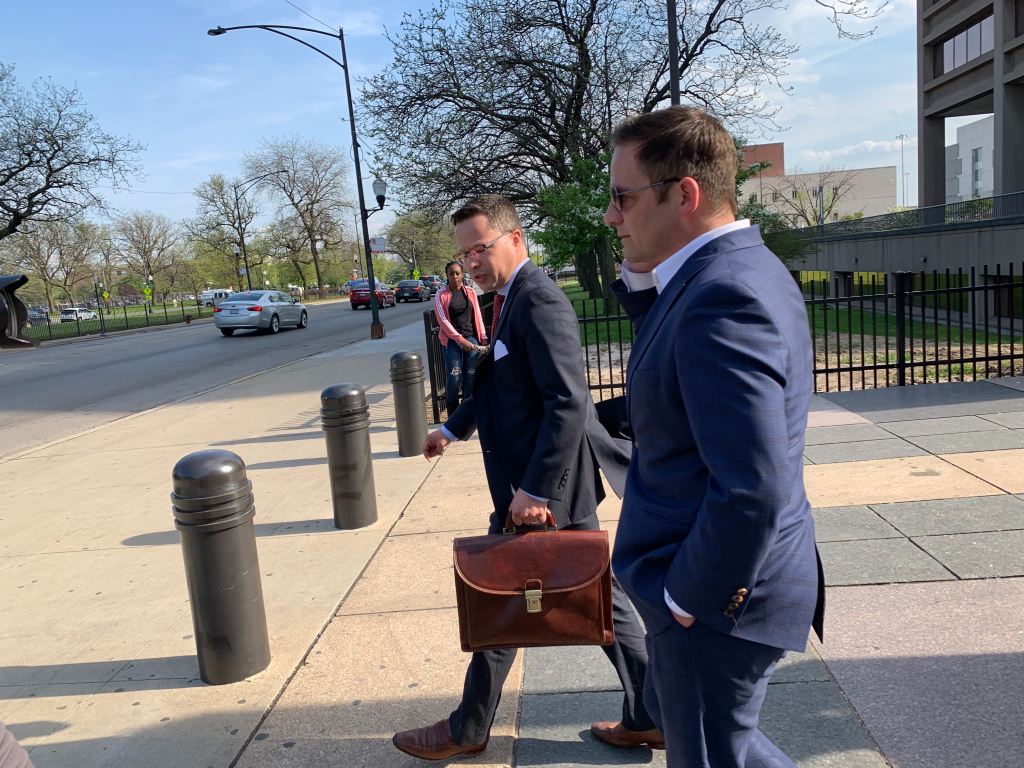 Contributing: Jonathan Ballew