WEST TOWN — Thousands of educators across America celebrated Teacher Appreciation Week last week.
For four teachers in Wicker Park and around the West Town area, the week was a time to reflect on their careers, their own paths in education and their passions outside the classroom.
There's a retired computer engineer who started teaching math at age 57. There's a 28-year-old who competes in 14-mile Spartan Races. Two of the four teachers actually teach in the schools they attended as children. One of those teachers was the first in her family to attend college.
Each said they are fiercely passionate about helping children learn — despite increasing financial, political and societal pressures on their industries.
Meet them here:
Ewa Torres, 37, Talcott Elementary School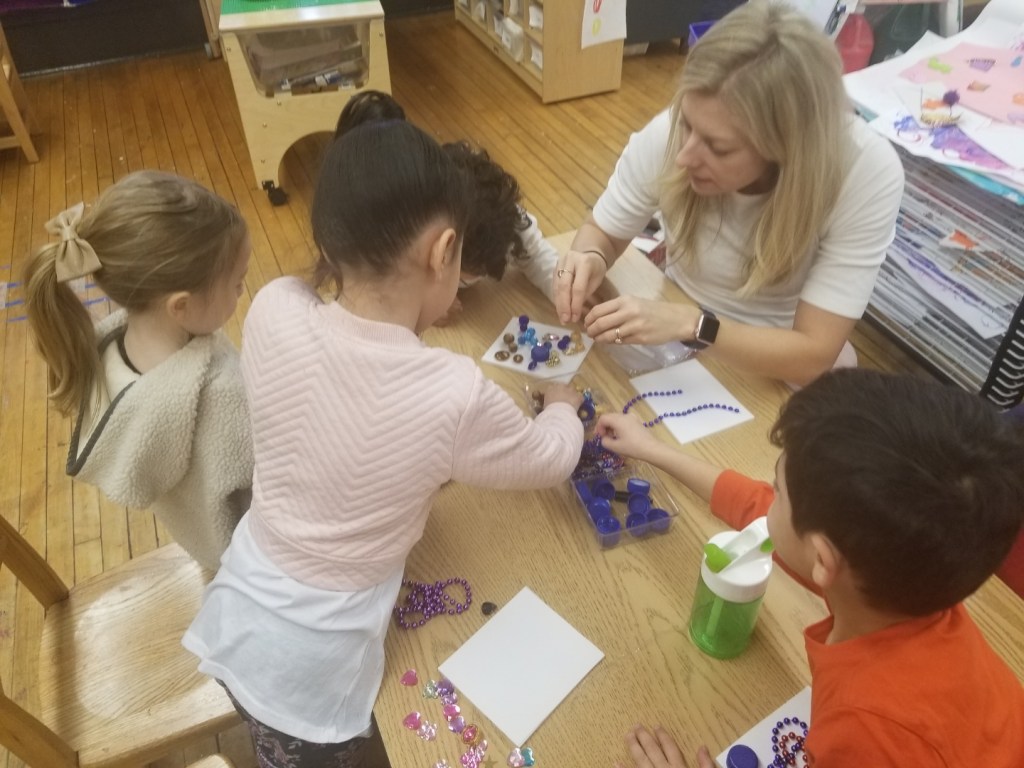 For Ewa Torres, a lifetime of teaching in Chicago came full circle when she was hired at Talcott Elementary School — the same school she attended from kindergarten to eighth grade.
Torres teaches preschool and special education at Talcott, 1840 W. Ohio St. She has a 1-year-old son, a 4-year-old daughter and an 18-year-old daughter. Her oldest went to Talcott as a child, too.
"I've been really able to live [Talcott] for the last 30 years," she said. "The halls still feel the same as when I was a kid. I can walk the building and I remember so many things as a child. It feels like this was right where I should have been all along."
A child of Polish immigrants, Torres said she remembers "playing teacher" on the concrete steps of her family's front porch on Superior Street, where she'd collect technical manuals abandoned by factory workers.
She would flip through the pages of those books and pretend to give lectures to the other neighborhood kids.
"I always knew that this was what I wanted to do," she said.
As an adult, the avid runner reveled in West Town's geography by running along Hubbard Street, Grand Avenue and through Humboldt Park.
Teaching pre-schoolers and children with special needs is Torres' ultimate passion. She said she can't imagine another group she'd rather educate.
"I really have a tough time envisioning myself outside of a pre-k room," she said. "I do think play is super important. Children should just get to be 3 and 4."
Bart Pienkowski, 28, Columbus Elementary School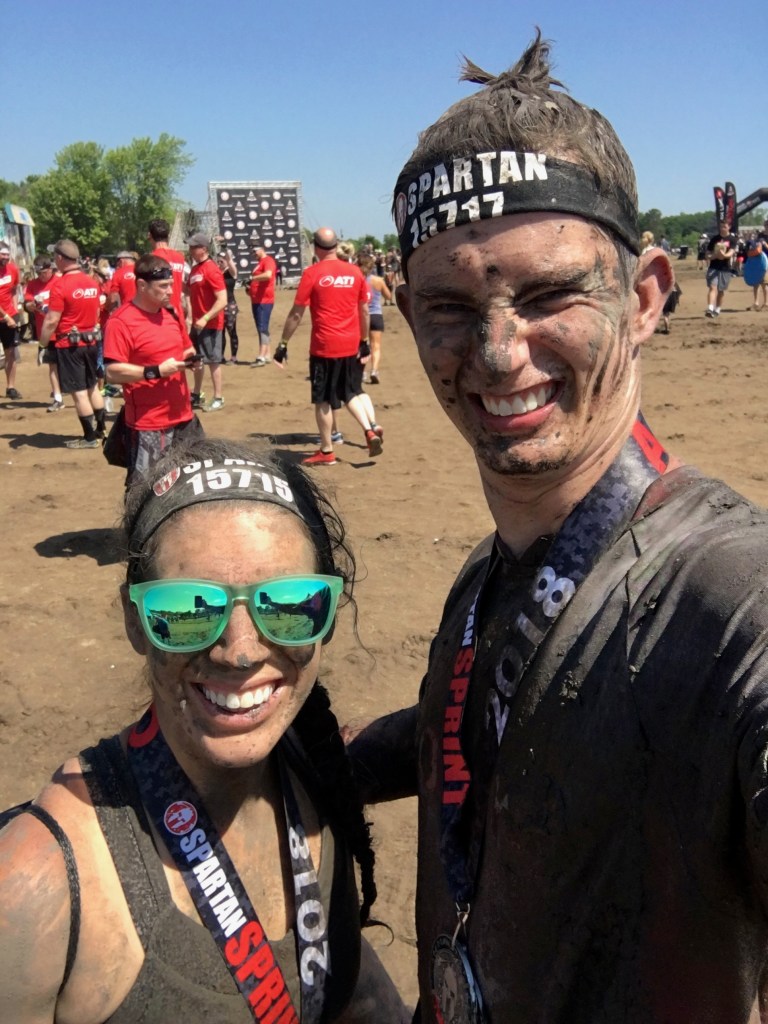 At first glance, Bart Pienkowski's classroom looks like any other children's science laboratory. There's a bookshelf stuffed with comic books. The Periodic Table of Elements across the walls. On the door, a yellow sign reads, "Alien Crossing."
Something peculiar, however, is draped around the neck of the human skeleton in the corner: a lime green and black 2018 medal that reads, "Spartan Race Beast."
When he's not teaching at Columbus, 1003 N. Leavitt St., Pienkowski is either outside or in the gym training for Spartan Races across the Midwest and in Colorado. He races with his fiancé, who, he says, is a much better competitor.
Races vary in length from 3.5 to 4.5 miles, while more challenging races can go as long as 15 miles. Physical obstacles such as monkey bars and sand bag carries dot the courses. "The Beast," a 14-mile race in Breckenridge, Colorado, left Pienkowski caked in an extra 10 pounds of mud.
Pienkowski's students, who are in the sixth, seventh and eighth grades, love asking their teacher if he ever wins.
He definitely does not win, he tells them. He just likes the challenge.
"It keeps a balance between work and life. … Not letting myself go," he said. For the students, "it's exposing them to just more than their corner of the world."
Datu Ramel , 67, Josephinum Academy of the Sacred Heart
Datu Ramel didn't enter the teaching profession until 10 years ago, at the age of 57.
He had spent his career volleying jobs as a computer technician and photographer, but he always loved math. So when he heard Chicago schools were in need of math teachers, he thought he'd apply his skills.
Today, Ramel teaches math at Josephinum Academy of the Sacred Heart, 1501 N. Oakley Blvd. "The Jo," as it's nicknamed, is an all-girls private school in Wicker Park.
In addition to teaching, Ramel leads a longboarding club at the school. He also plays guitar in class and enjoys telling his students about shows he plays with his band, Blue Torch. He's taught a few students how to play guitar and coached them in the school's talent show.
His favorite thing about teaching? Telling his teenage female students stories about the time his own daughter was their age.
"A lot of the young teachers don't have that perspective of raising a child yet," he said. "They're great teachers. I think it works to my advantage to be older, but more importantly to be a parent of grown kids."
Most of his school days are spent explaining mathematical concepts using metaphors and allegories, he said. Instead of sticking to the book, he'll come up with two or three different ways of explaining the material that doesn't involve the letters X and Y.
"Because of my experience, I know that sometimes I can teach around the book," he said. "Formal terms are very confusing."
"People are anxious about mathematics on the surface because it's rigorous, and that turns off a lot of students," he said. "We've got to figure out a way to show students there are several ways to talk about it, and if they trust you, they'll come to it."
Corina Perez, 26, Josephinum Academy of the Sacred Heart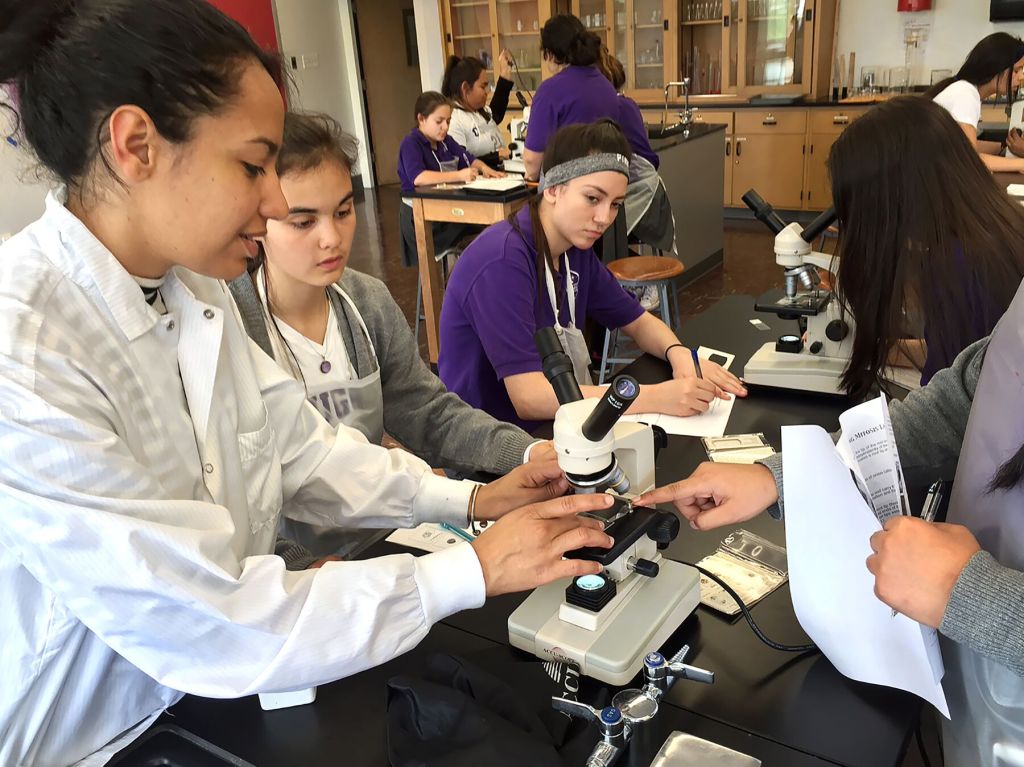 Like Ramel, Corina Perez also teaches at The Jo — but her path to education happened much sooner in her life.
In fact, it started in high school. Like Torres, Perez teaches at the same school she attended.
Perez grew up in Wicker Park and its surrounding neighborhoods. All four of her grandparents moved to Chicago from Puerto Rico.
Her mother worked hard to support Perez as she attended The Jo, a private school known for offering scholarships to needy students.
While in high school, Perez's favorite subjects were English and literature. But it was during her senior year, while enrolled in Advanced Placement biology, that she discovered a love for science.
Perez was the first in her family to attend college when she enrolled in Carleton College, a small liberal arts school in Northfield, Minn. She came back to Chicago after college and now teaches science at The Jo.
"I'm starting to realize the importance … how important being a teacher is for me, especially since I'm a woman of color in STEM," she said. "You don't see a lot of that in the world, in general. Especially in schools where a lot of students are students of color, and they don't see someone who looks like them teaching. It gives them more of a connection to school."
When she's not teaching, Perez enjoys hanging out with her cat, Nenx (the gender-neutral version of the Spanish word for "child") and selling her crafts through her Etsy account, "CoconutCraftsUS."
Perez said her favorite thing about teaching is that she gets to be intellectually challenged every day in that she has to come up with new ideas for how to teach kids material. That's because every kid learns in their own way, she said.
"I'm constantly making worksheets, power points, analyzing data from grading and adjusting lesson plans," she said. "Every single day I'm always problem solving as to how to be a better teacher."