CHICAGO — Trader Joe's is coming to Hyde Park.
The grocery store is taking over part of the former Treasure Island Foods location in the Hyde Park Shopping Center at 1526 E. 55th St., according to a news release from the University of Chicago's Commercial Real Estate Operations group. The store is expected to open in the fall.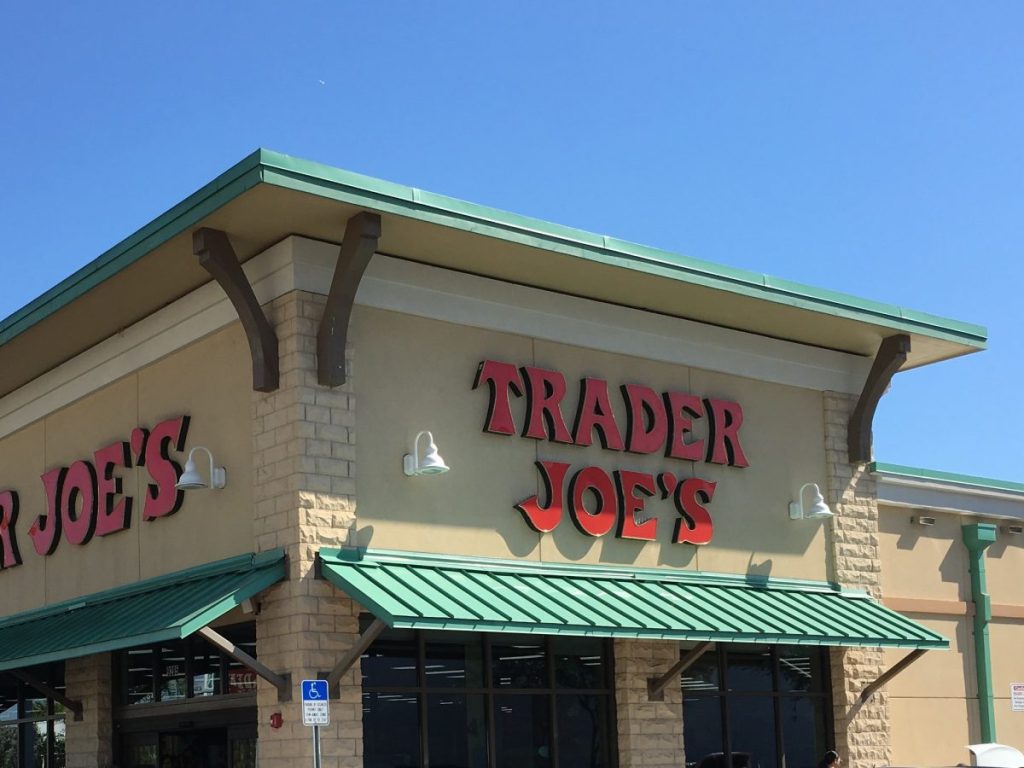 "The need to attract another quality, affordable grocery store is something I have heard consistently from my 5th ward constituents since last fall," said Ald. Leslie Hairston (5th) in a news release. "I am very pleased to welcome Trader Joe's as a community partner to the 5th Ward."
On Monday afternoon, Hyde Park Shopping Center customers were thrilled to hear the news.
"I've been asking every other day, 'Do you know what it's going to be?'" said Patricia Robinson, who lives in south Hyde Park. "It's badly needed, and we've been waiting a long time. I've been shopping for groceries at Walgreens. Treasure Island closed so quickly, nobody was really prepared. I'm very pleased and I can't wait for it to come in."
Robinson said she remembers going to Treasure Island in October and seeing empty shelves. She left that day with a frozen dinner from Walgreen's.
"I think it's great, I'm excited that it's really going to happen," said Kenwood resident Deborah Gunning. "There won't be a vacant space anymore. It'll be a great option for students, and we need another option besides Jewel and Whole Foods. It'll be a great fit for Hyde Park."
Trader Joe's plans to hire most of the new store's employees from Hyde Park and surrounding neighborhoods, according to the real estate group. It'll take up part of the former Treasure Island Foods and the real estate group will continue looking for other companies to take over the remaining space in the store.
A Trader Joe's spokeswoman said she wasn't able to say yet how big the location would be, but the store will "have a neighborhood feel specific to its location," including murals and art that reference Hyde Park's landmarks. The art has not yet been selected.
Treasure Island Foods, a longtime local grocery chain, announced in September it would close all seven of its locations.
A November 2018 online survey showed that of 3,400 community residents who responded, 628 specifically requested a Trader Joe's, according to the real estate group. In fact, Trader Joe's had nearly "three times more mentions than any other grocery store and more than all the other grocery store brands combined."
This will be the first Trader Joe's location on the city's South Side.
"We couldn't be more excited to bring a Trader Joe's store to the Hyde Park community," said Kenya Friend-Daniel, Trader Joe's spokesperson, in a news release. "As always, our focus is on making sure it's a great neighborhood grocery store that offers quality products at everyday prices and is run by a team that is passionate about being a part of the community and providing a welcoming customer experience."
Bruce Wesley owns Wesley's Shoe Corral, 1506 E. 55th, in the shopping center. He was thrilled to hear that something — anything — would be opening in the center soon.
"I'd take a Trade Pete's, a Trader Jim's, anything right now," Wesley said. "It's a good store, and it'll be good for the area. It's a national chain, so it probably won't have as many issues as Treasure Island did."