WEST LOOP — After scooping up a block-long stretch of Fulton Market Street earlier this year, Chicago-based private equity firm Domus Group hopes to add office and retail space to Fulton Market.
On Wednesday night, Phillip and Sam Ciaccio of Domus Group pitched a pair of proposals to residents that would bring more than 160,000 square feet of office and retail space to the neighborhood.
Domus would raze an existing three-story building to make way for a six-story office tower with 31 parking spots and bike storage at 219-221 N. Racine Ave. 
The 78-foot masonry, steel and glass building designed by Space Architects and Planners would also include a terrace for tenants facing the city skyline.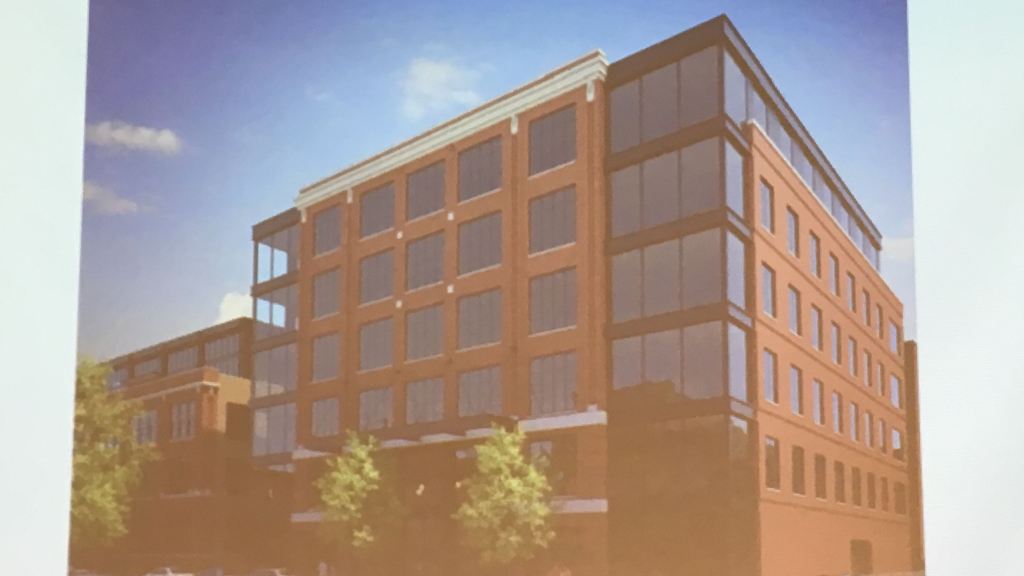 Just north of the proposed new building, Domus is also looking to rehab and expand an existing three-story building at 1133 to 1155 W. Fulton Market, which extends from May Street to Racine Avenue.
Portions of the first floor would be reserved for retail, while the fourth-floor steel addition would be used as an office suite and a private terrace for tenants of the 60-foot building. 
RELATED: Mars Art Gallery, A West Loop Pioneer, To Close Next Month In Fulton Market: 'End of An Era'
The Fulton Market stretch of buildings was previously home to Jan's Antiques which closed in 2014, according to DNAinfo. Most recently, the three-story building was home to Mars Gallery and Jupiter Outpost at 1139 W. Fulton Market St.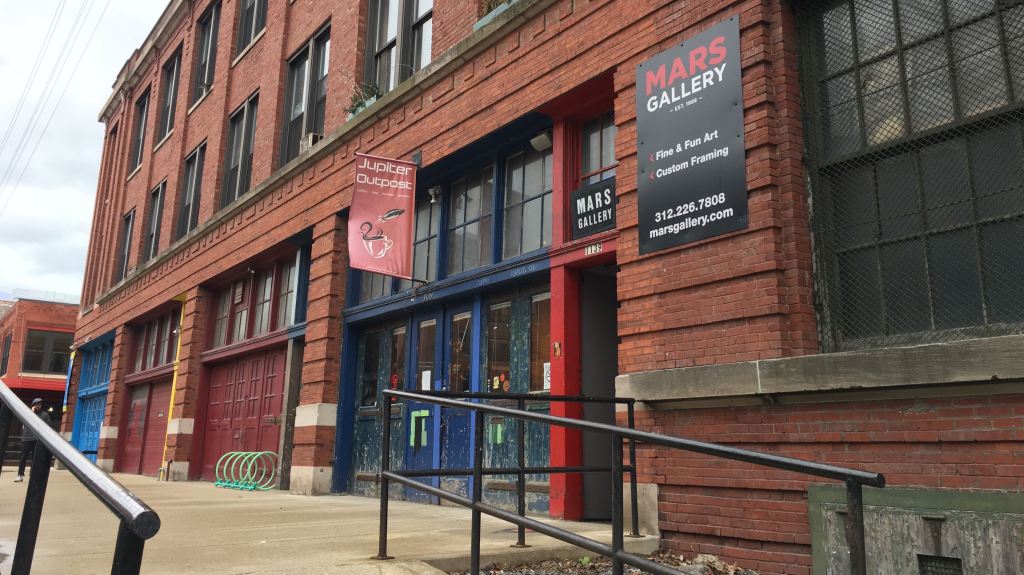 In March, Mars Gallery and Jupiter Outpost announced they would close their doors in the neighborhood after the Domus Group bought the property. 
For over 30 years, Mars Gallery was part of the neighborhood, while its downstairs neighbor Jupiter Outpost served coffee and sandwiches for 14 years.
Mars Gallery co-owner Barbie Gazdik previously told Block Club Chicago the move was "bittersweet."
"We knew it was coming, it was just a question of when," Gazdik said, reflecting on the rapid development in the neighborhood.
During Wednesday night's meeting, hosted by West Loop Community Organization and Ald. Walter Burnett Jr. (27th) at Catalyst Ranch, 656 W. Randolph St. #3W., one longtime resident said the rehab and reuse of 1133 to 1155  was "very nice" and "tastefully done."
Another West Loop resident and urban planner, Levar Hoard, critiqued the design for the six-story Racine building, saying instead of emulating other neighborhood structures, developers should come up with something more creative.
Burnett asked the developers to consider paying into the Neighborhood Opportunity Bonus Fund program to help with infrastructure and community needs like lights along Lake Street or adding a public amenity to the West Loop neighborhood.
Hoard and Burnett also recommended the developer set aside affordable retail or incubator space for small mom and pop shops. 
During the meeting, Carla Agostinelli, executive director of the West Loop Community Organization, said the organization would review community feedback before making a final assessment of the proposal. 
Neighbors of the West Loop President Matt Letourneau said the organization would meet with the developer next week and would be evaluating the proposal before making a final recommendation.
The developer is seeking a zoning change from C1-1 to DX-5, and would begin work in late summer if approved by the City Council.
Do stories like this matter to you? Subscribe to Block Club Chicago. Every dime we make funds reporting from Chicago's neighborhoods.