PILSEN — A $3.5 million streetscape project aimed at connecting two Pilsen plazas before the end of the year is underway.
Earlier this week, the Chicago Department of Transportation began construction on the project that will renovate the streetscape along Blue Island Avenue from 19th to 21st streets as well as Laflin Street, CDOT spokesman Michael Claffey said.
The overhaul will widen sidewalks, add street furniture, upgrade streetlights and convert Blue Island Avenue to a one-way southbound street, according to CDOT.
There will also be pedestrian safety improvements, new curbs, gutters and new trees. Laflin Street between Blue Island Avenue and 21st Street will get a new sidewalk, roadway repair and upgrades to street lights.
The project is being funded through a mix of federal, state and Pilsen Corridor Tax Increment Financing funds. It builds on streetscape projects previously completed in the neighborhood, Claffey said.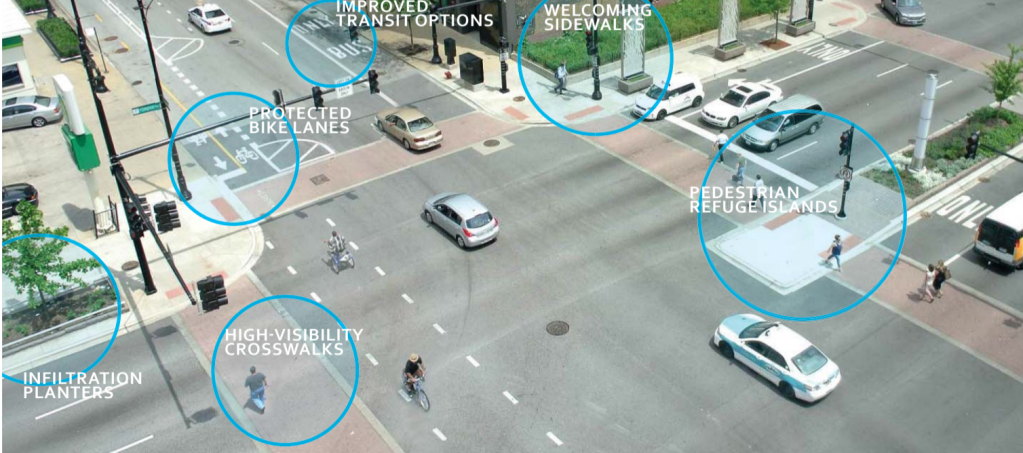 Last week, Ald. Danny Solis' (27th) office announced the streetscape work in a Facebook post. 
The final phase of the streetscape project has long been in the works, a Solis staffer said.
The project was envisioned as a way to connect Plaza Tenochtitlán and Plaza de los Heroes at 2147 S. Ashland Ave. through street improvements.
Solis, the now-embattled retiring alderman, was inspired to push for the streetscape project back in 1996, when UIC architecture students from Mexico drafted a concept for a plaza at 18th Street and Blue Island Avenue to highlight the community. Pilsen student Adriana Gomez won a contest to name the Plaza Tenochtitlán.
Tenochtitlán is the name of an ancient Aztec city on the current site of Mexico City.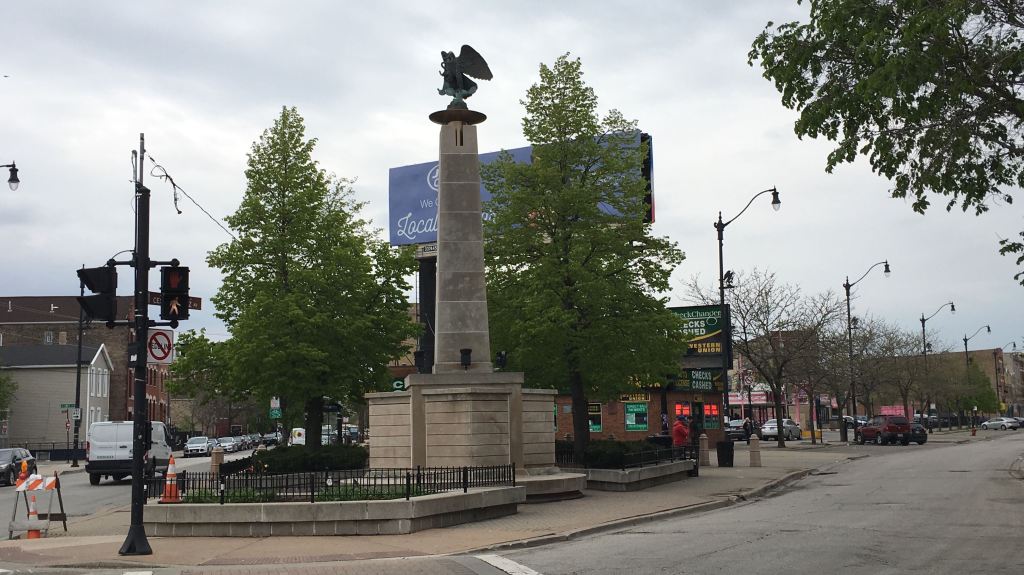 In 1997, the then-mayor of Mexico City presented a Mexican Golden Eagle that now sits atop the obelisk in the plaza. The plaza was dedicated the following year.
In addition to the plaza, CDOT completed streetscape improvements on 18th Street between Throop and  Laflin streets and along Blue Island Avenue between 18th and 19th streets in 1998. 
After the Plaza de los Heroes was constructed in front of Benito Juarez High School, Solis worked to get federal funding with the help of then-U.S Rep. Luis Gutierrez to connect the neighborhood's two plazas.
Meanwhile, the streetscape work was completed along  Cermak between Halsted and Ashland, and Blue Island between Ashland and Wolcott in 2012.
In 2017, more streetscape improvements were completed on Blue Island between Wolcott and Western.
"This is just the final piece" in the streetscape project that has been taking place for over two decades, according to Solis' office.
Neighbors with questions or concerns can contact the Department of Transportation at 312-744-5900, or email at cdotnews@cityofchicago.org.