UPTOWN — Police on Thursday said they're questioning two suspects in connection with this week's Argyle Red Line shooting, though no charges have been filed.
Investigators on Wednesday released photos of two people allegedly involved in the shooting, which wounded two men and sent commuters on the"L" platform scrambling. Police didn't release any additional information about what led them to the suspects.
"Until charges are finalized, we cannot confirm the identity of the individuals," said a police spokesperson.
The shooting happened just past 4 p.m. Monday. Both victims survived the attack.
It was one of several recent shootings in Uptown. On Tuesday night, neighbors gathered in Uptown looking for answers.
At a packed CAPS meeting inside Courtenay Elementary, police told residents that there has been an ongoing gang conflict for territory.
Police said there have been three gangs competing along three dividing borders within Uptown.
Another meeting next week — called by Alds. James Cappleman (46th) and Harry Osterman (48th) — will bring the neighborhood's top cops before residents to talk about the shootings. The commanders of the police department's 19th and 20th districts are expected at 6:30 p.m. Wednesday, at Fumara Restaurant at 4936 N. Broadway.
"Although we have all worked together over the past eight years to reduce the number of these incidents, I am very concerned about the sudden uptick in gun violence, which has been reported from Montrose north to Foster," Cappleman wrote in a newsletter to residents.
Osterman also sent a letter to neighbors where he called the recent shootings "extremely frustrating."
Osterman said that there would be increased foot patrols near Argyle and an additional officer presence. He also said that more cameras would be installed.
"I'm working on putting a summer office on Argyle again as I've done the last couple years," he said. "And we are just going to continue to do everything we can to continue to make [the area] safe."
"All of the shootings have been targeted and gang-related," said Cappleman in his letter to residents.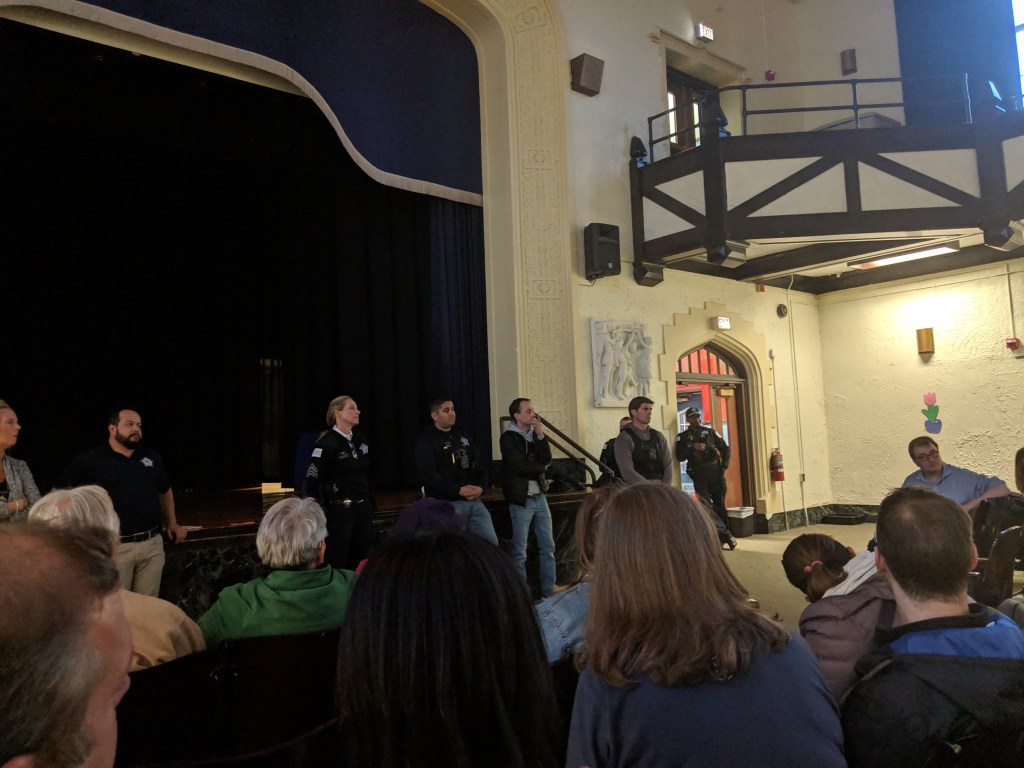 Police on Tuesday uurged residents to be "nosey neighbors" and call 911 when they see something that is suspicious or out of the ordinary.
"You have to be a part of the community, we can't do it all," said one officer.
Officers complained about low bail for violent crimes and juveniles being released soon after being arrested with guns.
"We just arrested a Gangster Disciple who was out the very next day," said one tactical officer.
Margate Park Block Club President Teresa Frith said they have "a lot of confidence" in Osterman and the 20th police district.
"Our beat 2024 is often ranked the safest beat in the entire city," she said. "I have lived in Uptown since 1965 and feel very safe here."