HUMBOLDT PARK — On what would have been Lisa Ramos' 41st birthday, dozens of friends, family and community members gathered to celebrate her life Thursday evening, just four days after she was shot and killed in Humboldt Park by a gunman still on the loose.
They wrote messages to her on helium balloons and released them to the sky, hoping their words would reach her.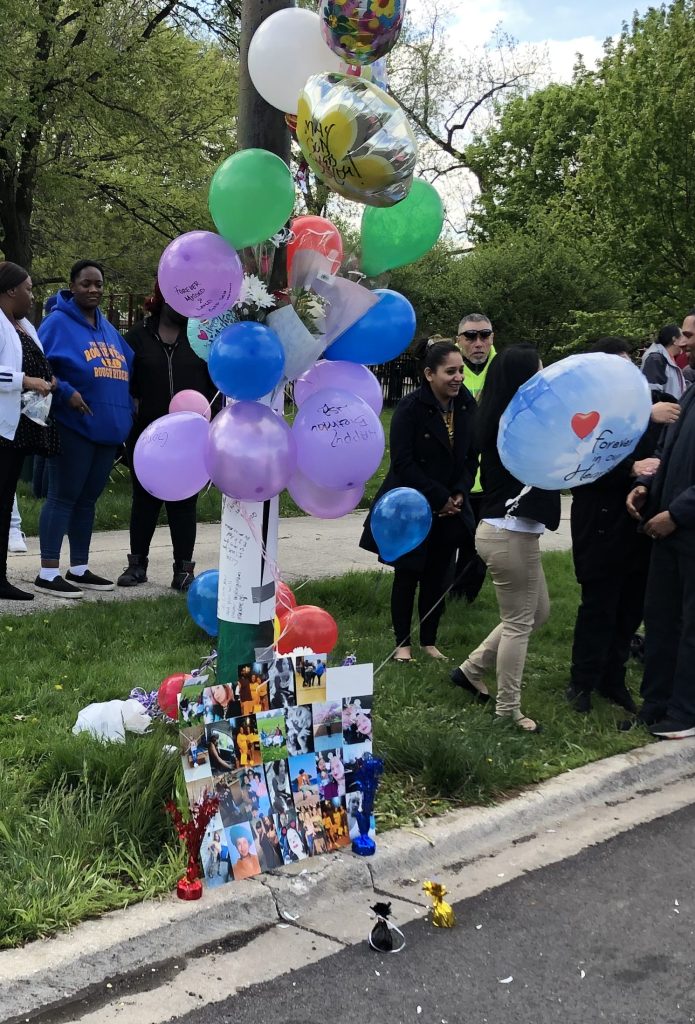 The group met at the spot where she was gunned down by a stray bullet — on the 1200 block of North Luis Munoz Marin Drive, near the intersection of Division and Kedzie.
She had just gone on a motorcycle ride with her husband, Jose Ramos, who said a gunman in a grayish blue SUV pulled up and opened fire Sunday afternoon.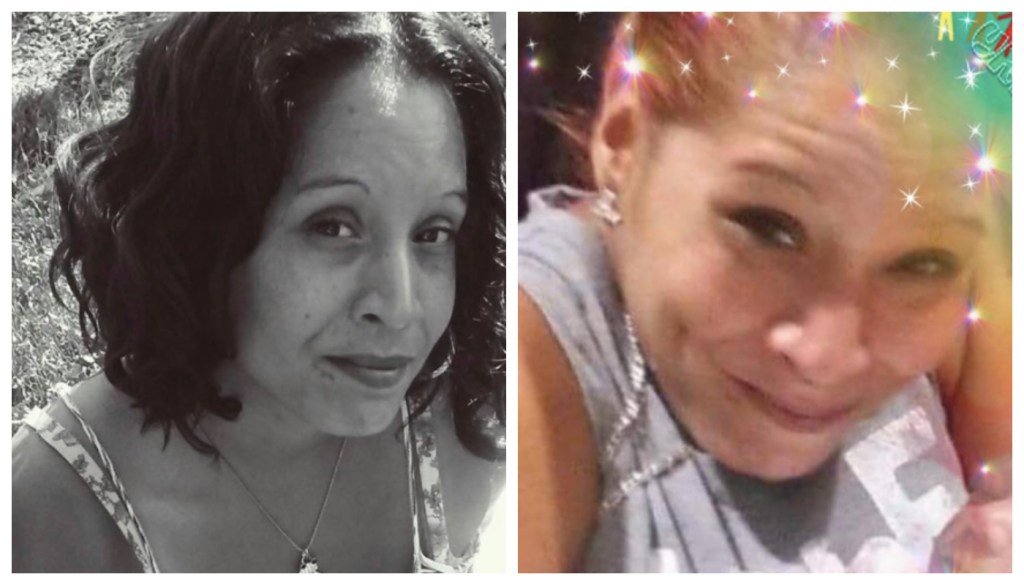 On Thursday, after releasing the balloons, the group sang "Happy Birthday" through tears. They later smiled and remembered someone "full of life" and a "wonderful mother of three."
In what has become a familiar scene in Chicago neighborhoods, mourners wrote notes on cardboard signs and taped them to a light post next to a tribute poster featuring several pictures of Ramos.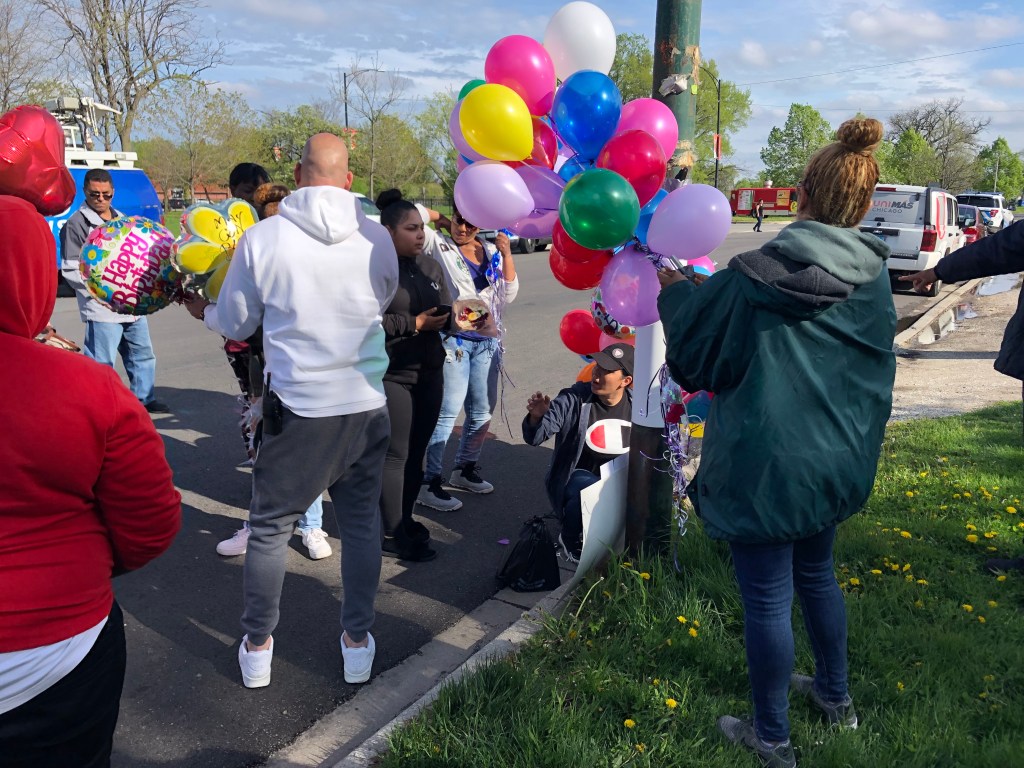 While most on hand were friends, family and Humboldt Park residents, several members of BuildChicago.org, an Austin neighborhood group dedicated to providing positive alternatives to kids, showed up to lend support, carrying signs that read "Put The Guns Down" and "Peace."
Pastor Gale Colon of Kingdom Life Discipleship Community Church led the mourners in prayer, asking each person to put one of their hands on the shoulder of person to their right. Colon, who said she knew one of Ramos' family members, read about her death the morning after it happened and didn't realize she was a friend of one of her family members until she received a phone call.
"I wanted to be here and I want everyone here to be encouraged because she was a wonderful person," Colon said.
After the prayer, the group lingered, hugging each other and trying their best to focus on Ramos' life instead of her death.
"Today we are celebrating her birthday and her life because she was full of life," said Ramos' cousin, Katherine Rivera, who paused when tears flowed. "Just when you think Humboldt Park is on the way up, this happens. This has been the worst year in a long time."
Ramos' husband, visibly shaken, said he was happy that many came out to honor his wife, but he had a question for the city.
Looking at a nearby light pole at the intersection of Division Street and Luis Munoz Drive, he asked, "Why did they remove the camera? We pay taxes. I work 12 hours a day and pay a lot of taxes."
Shemar Houston, who has dated Ramos' 18-year-old daughter since 2016, said she was like a second mother to him.
"She was very supportive and treated me like a mom would. She loved art. She was just a great lady."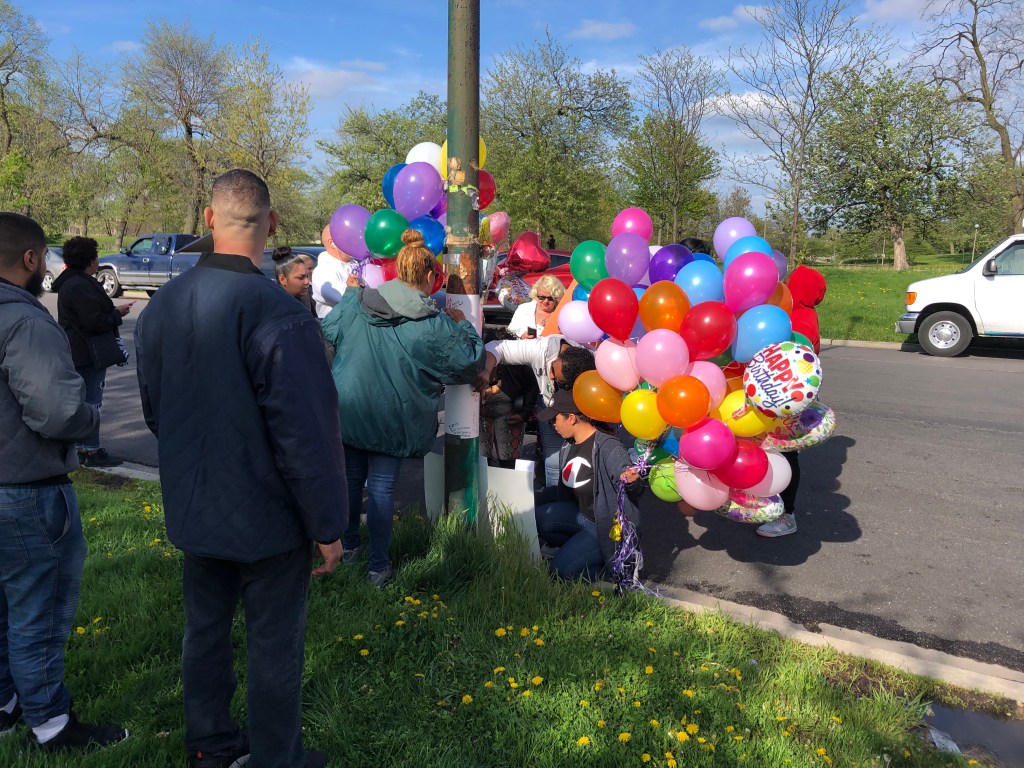 Danielle Thomas, who was friends with Ramos for more than 20 years, described her as having "a heart of gold."
Police have yet to make any arrests in the shooting, but Jose Ramos said he believes the target of the shooter was someone involved in a recent shooting and is not cooperating with police.
Ramos' shooting on Sunday was the third such incident to hit the area in recent days.
Just before 7:30 p.m. Saturday, a 17-year-old man and 21-year-old man were shot in a drive-by in the 3200 block of West Evergreen Avenue, according to police.
The night before that, 33-year-old Mutasim Sulieman was shot to death in the 3600 block of West Division Street, about half a mile west from where Ramos was killed. Police said officers got into a shootout with the suspect, but no one in that group was hit.