DOWNTOWN — One million plant and animal species could go extinct in the coming years, a new United Nations report warns — and in Chicago, those losses will include fireflies and monarch butterflies.
The scathing report details how threats — including climate change, how humans use land, pollution and the spread of invasive species — are causing species to go extinct already, with many more expected to die out in the coming decades. That loss of biodiversity will have huge impacts around the world, placing stress on the food supply, economies and more.
Chicago and the surrounding area has already seen "significant" declines in its insect and bat population, said Andrew Wetzler, managing director of the Nature Program at the Natural Resources Defense Council. Monarch butterflies — the orange and black butterflies that flutter around gardens and flowers in the spring and summer — and fireflies, a staple of many Chicagoans' childhoods, are expected to be among the local insects that will be lost.
Wetzler said the loss in the local bug population can easily be seen by something called the "windshield assessment:" 10 or 20 years ago, drivers would have to routinely use their wipers because they'd have so many bugs across their windshields, Wetzler said.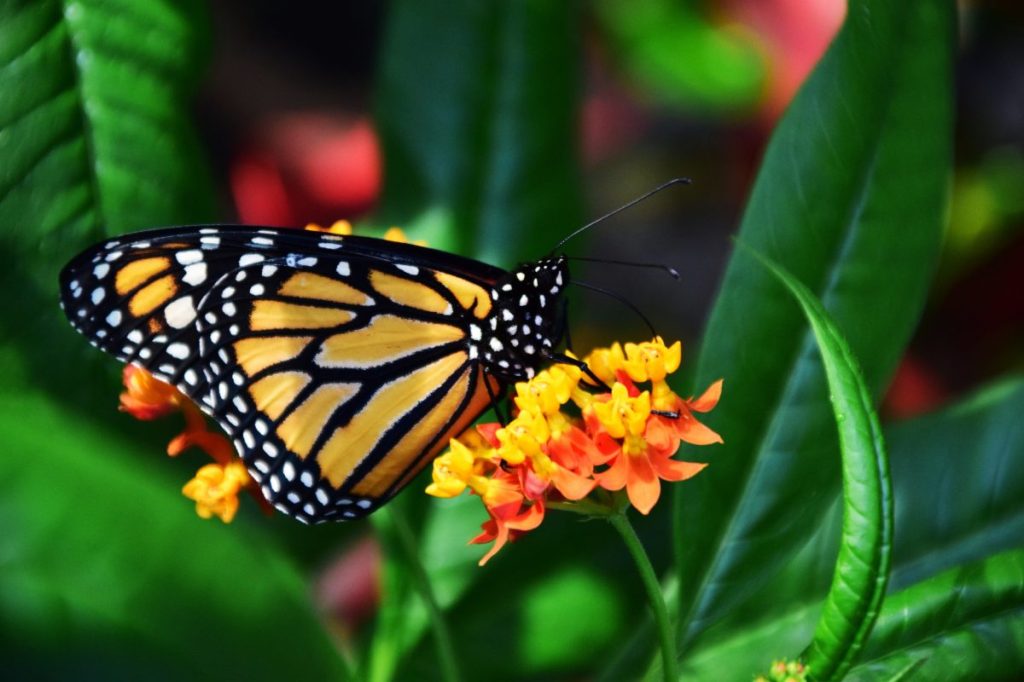 "That's not really the case anymore — and that should worry everybody," Wetzler said. "For me, the most heartbreaking thing is fireflies. I have a little girl who's 13 and I remember how magical it was for her when she was 3 and 4 and we could see fireflies at night. You just can't see that many of them anymore."
And while Chicagoans used to be able to look out their windows at twilight and see bats flying across the sky, that's now an uncommon sight. People "look today and they won't see very many, if any," bats, Wetzler said.
Songbird populations are falling quickly, too, Wetzler said.
Those losses will impact humans in a number of ways: Insects like butterflies and creatures like bats are pollinators, and plants need to be pollinated to produce food. Bats are also invaluable in that they eat pesky bugs like mosquitoes.
"We're profoundly dependent on nature. One out of every three bites of food that we take are pollinated by an insect or bat," Wetzler said. "If we were really to lose insects from the region, and bats, we'd see a spike in insects that are pests and a decline in pollinators, which means that we'd have less food to eat and more expensive food to eat."
The decline — and expected extinction — of those species is directly tied to humans.
The biggest factor behind the loss of species is habitat destruction, Wetzler said. In and around Chicago, that's seen by the conversion of prairie and other native grasses into farmland. Another major driver is climate change, Wetzler said.
Pollution and pesticides play a major role in species loss, too, with Midwestern farmers using pesticides that affect "wildlife populations up and down the food chain," Wetzler said.
Overexploitation and introducing invasive species has also led to the dying-off of local species. For example, humans brought a fungus from Europe to the United States; the fungus has caused white-nose syndrome in bats, killing millions of them around the country, including in Chicago, Wetzler said.
And in Chicago, skyscrapers, especially ones coated in reflected glass, cause "a lot of bird deaths" by birds flying into them, Wetzler said.
What You Can Do
Humans can reverse or slow down losses, though. Chicago has seen a resurgence in animals like coyotes, hawks and small mammals like beavers, and bison are being restored to Midwestern prairies, Wetzler said.
"We can restore nature," Wetzler said. "We can bring things back."
The biggest thing a Chicagoan can do is to convert his or her front yard or backyard from a lawn into a spot with native plants — like milkweed, which butterflies love — and to stop using pesticides and fertilizers, Wetzler said.
"Native plants attract pollinators. They provide food for bees and butterflies," Wetzler said. "Those insects then can provide food for birds and other species. The more native habitat we can restore, the better."
The city, and cities throughout the United States, can help this effort by changing zoning laws and local landuse ordinances so residents are encouraged to grow native grasses and flowering plants in their yards instead of "the imported-from-England, pesticide-dependent grass that most of us have," Wetzler said.
Small changes, and pushing politicians to make environmentally friendly policies, can also help, Wetzler said.
"Anything that we can do to stem the climate crisis is something that will help the Earth and help all these populations of wildlife," Wetzler said. "Whether that's switching to renewable power as a source of energy … driving less, eating less meat, talking to your politicians and demanding that they support pro-environmental policies, whether that's your alderman or the new mayor or your local congressional representative, is all incredibly important."