CHATHAM — Looking to improve their community outreach, the Gift of Hope Organ and Tissue Network is moving from Bronzeville to Chatham to better serve the South Side, and will be opening a training center for high school graduates interested in healthcare education.
The 48,000-square-foot building on 7936 S. Cottage Grove Ave. —once home to Urban Partnership Bank—is now Gift of Hope's new South Side outpost. The decision to move from Bronzeville after 15 years was necessary, according to President and CEO Kevin Cmunt.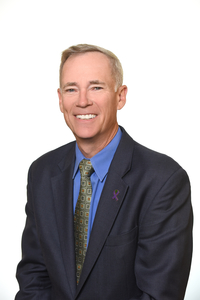 "Once they put a brew pub across the street you know it's time to move," Cmunt said, chuckling. "Chatham is the perfect location. The goal was to be a couple miles south of the University of Chicago and the Obama Library, because if you look at the demographics, it's the heart of the area where we're challenged to communicate with residents and get the message out about donations."
According to the U.S. Department of Health and Human Services, only 16 percent of organ donations made in 2018 were from deceased African American donors. Groups like Gift of Hope work to dispel myths about organ donation and encourage people to become organ and tissue donors.
Cmunt said that the original plan was to just lease a 5,000-square-foot office space, but after consulting his staff, they decided that it was time to give back — to be more than the guys who met with families when tragedy struck.
"The single-largest employment opportunity in the country is healthcare," Cmunt said. "And if there's a lack of opportunity, why not create a program for [high school] graduates who aren't going to college and need something to do? We can partner with folks in the community to train kids, and give them skills in the healthcare field. We already have close relationships with area hospitals who are always looking to fill entry level positions."
Gift of Hope is working with the City Colleges of Chicago to develop the program's curriculum. Cmunt hopes to have the first round of participants by January of next year. There would be three sessions a year, with 15 to 20 students in each session, which would run 12 to 15 weeks. The student selection process is still a work in progress, according to Cmunt.
"It depends on how far to take the kids," Cmunt said. "We can give them basic interviewing skills and basic healthcare skills, but if we take it a step further and teach them to be phlebotomists so they can work in a blood bank, or teach them sterile techniques so they can be scrub techs, that's going to take a little additional time."
Cmunt hopes to lease a large chunk of office space to an allied healthcare organization, and is currently in discussions with a few. A blood bank would be ideal because of the need for blood donations for sickle cell patients, he said.
"Could be a clinic, even, because we have the space," Cmunt said. "We want a non-profit that would create jobs in the community. We're hoping by this time next year to have a tenant."
The remaining space could house small non-profits focused on improving the community, for those who just need a desk and a phone.
"We want to brand ourselves as the guys who solve problems," he said. "This is the opportunity to do that."