CHICAGO — Police have released images of two men they said were involved in a Monday shooting at the Argyle Red Line station.
The shooting, which happened just after 4 p.m., wounded two people. Police said one of the men involved was black, wore a black Adidas jacket with white stripes on the sleeves, dark ripped jeans and green shoes.
The other person involved was a black man with short dreads who wore a light-colored Tommy Hilfiger hooded jacket, blue pants with white stripes on the side and white and black gym shoes, police said.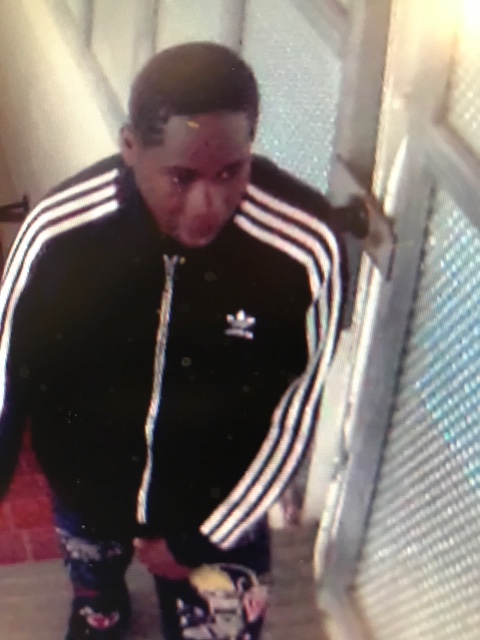 Anyone with information about the shooting was asked to call police at 312-744-8261.
On Monday, a witness said he heard more than 10 shots.
Police said a 34-year-old man was hit in his back, belly, buttocks and groin and taken to St. Francis Hospital in Evanston in critical condition.
RELATED: 'Targeted Attack' On Red Line's Argyle Platform Wounds 2, Sends Commuters Scrambling
A second man, a 41-year-old, was grazed by a bullet and declined medical attention, police said.
Police said both victims were well known to police but did not provide more details.
"This was a targeted attack," Police Sgt. Rocco Alioto told reporters.
Spokesman Anthony Guglielmi said the platform and area is saturated with high-definition cameras that will be relied upon in the investigation.
"The area is blanketed with cameras," Alioto added, saying officers know they have "very good video."
No arrests have been made, but police said they have good leads.
Gustavo Benites was working at a nearby restaurant when he said he heard seven shots. About a minute later, he said he heard about five more.

He then saw panic on the elevated CTA platform. A person who appeared to be under 30 years old and wearing a black jacket appear to shove something in his pocket and take off running, the witness said.
"He put what looked like a gun away and started running east down Argyle," he said. "I don't want to accuse anyone but what would compel someone to do that?"
The shooting comes just days after someone sprayed bullets into a nearby building, also during daylight hours. Police said they don't believe the shootings are related.
Benites said he was there for that one, too.
"It's pretty scary," he said. "I'm probably going to witness it again soon."