FULTON MARKET — For several months, Levar Hoard has taken photos of furniture and trash consistently discarded in viaducts and alleys along a 14-block stretch between River West and Fulton Market.
As trash and frustration mounted, the West Loop resident finally found the source of at least one instance of fly dumpers plaguing the neighborhood: workers from Two Men and a Truck moving company.
In a video posted on True West Loop neighborhood group, Hoard confronted a team of movers seen dumping pieces of furniture in an alley in the 600 block of West Hubbard Street on Saturday. During the encounter, Hoard told movers the area "was not a dumping ground" and asked if they could explain why they were treating it as such.
"What else do you want us to do with it?" one mover responded.
On Tuesday, Hoard said he was sent "over the edge" by one of the mover's "nonchalant" answer and he gave the mover a few suggestions, including calling 1-800-Got-Junk.
"This is unacceptable," he said. "The fly dumping has been going on on a weekly basis," with couches, beds, mattresses being discarded in the area.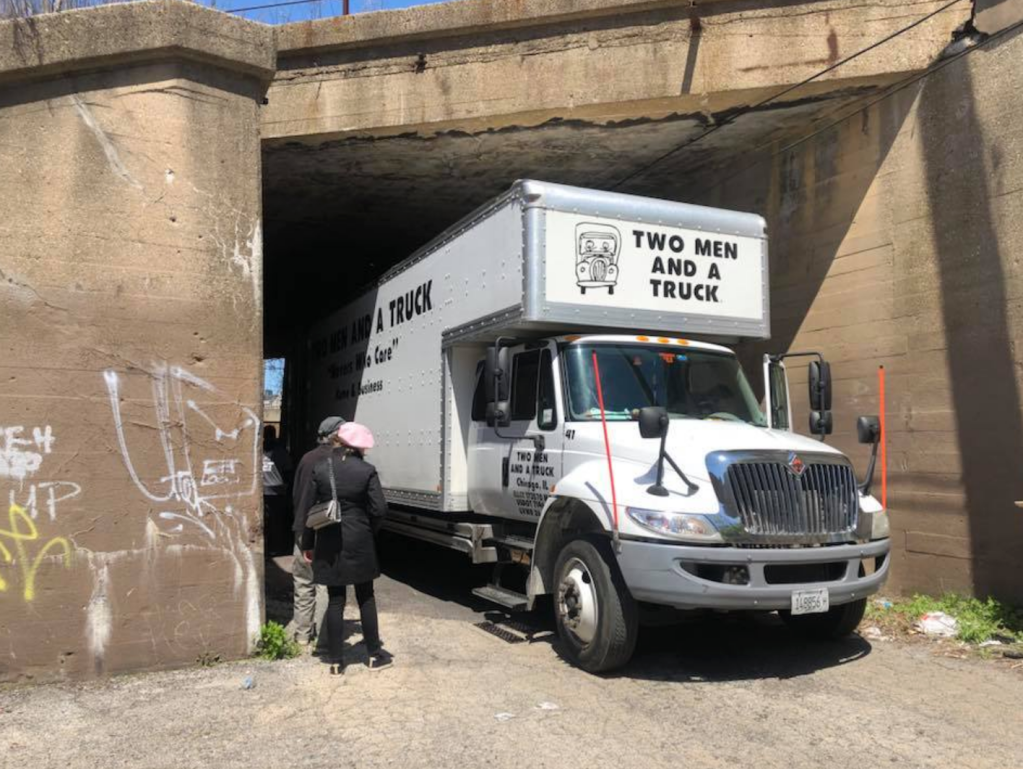 But Two Men and A Truck called this an isolated incident for the company and has since taken action by firing the movers in the video, and has plans to retrain all of its staff on the disposal process. 
"We were surprised and frustrated when we learned our moving team had dumped three items, in an alley, from a move on May 4, 2019," Chicago franchisee Joel Trost said in a statement, apologizing for the movers' actions.
Trost said this was the first time they had been alerted of the issue and said based on "their investigation" they don't think this had happened before.  
"We have been serving Chicago for 10 years, where we live and work, taking great pride in our community. The practice of illegally dumping furniture has never been encouraged and will not be tolerated," he said. 
Trost said the company has since retrieved the three items left behind by the moving team and cleaned the entire alley including items left by others.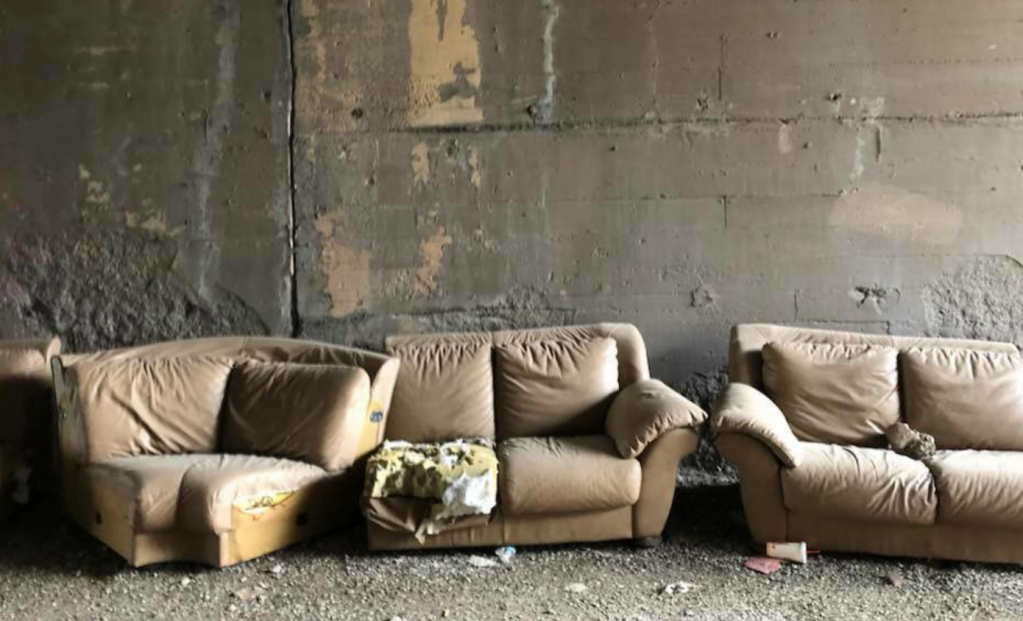 Even with Trost saying it's an isolated incident for his franchise, Hoard said this is on an ongoing issue that residents of the area are forced to deal with.
CBS 2 first reported this weekend's fly dumping in the Fulton Market after Hoard's Facebook video gained steam.
For months, Hoard, the managing director of B Line, an urban planning and design organization aimed at revitalizing the area through street art and beautification efforts, said his team has been "baffled" by the sheer volume of furniture and trash being left behind.
"I didn't come together until we saw the dumping in progress,"  he said. 
Hoard said the B Line team has reached out to the city's Streets and Sanitation Dept. and Ald. Walter Burnett Jr.'s (27th) office for assistance in cleaning up the one-mile stretch from the Chicago River to Ogden. His team has worked to help "revive" the stretch with murals from over 200 artists.
But even with the help from Streets and San, Hoard said the volume and consistent dropoff of furniture and trash that litters the sidewalks is sometimes too much.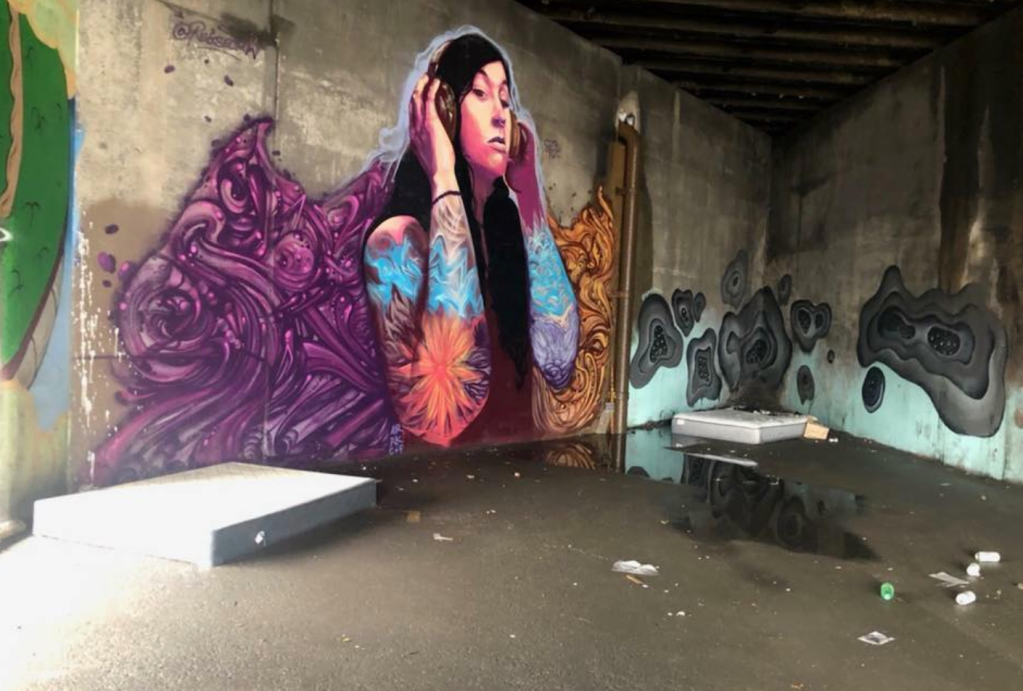 "Streets and Sanitation has been good at removing things but the city can't always be responsive" when trash is being left on a weekly basis, he said.
As a result of Saturday's incident, Marjani Williams, a spokeswoman for Streets and Sanitation, said the agency was investigating.
Williams said fly dumpers could be subjected to at least a $1,500 fine, or more, if evidence proves they are responsible for illegal dumping around the city.
In areas with high activity of fly dumping, Williams said Streets and Sanitation uses cameras to capture fly dumpers and deter others from illegally dumping.
Private companies and movers are responsible for legally disposing of items properly, Williams added. Residents can call 311 to arrange a pickup instead of discarding unwanted furniture in an alley.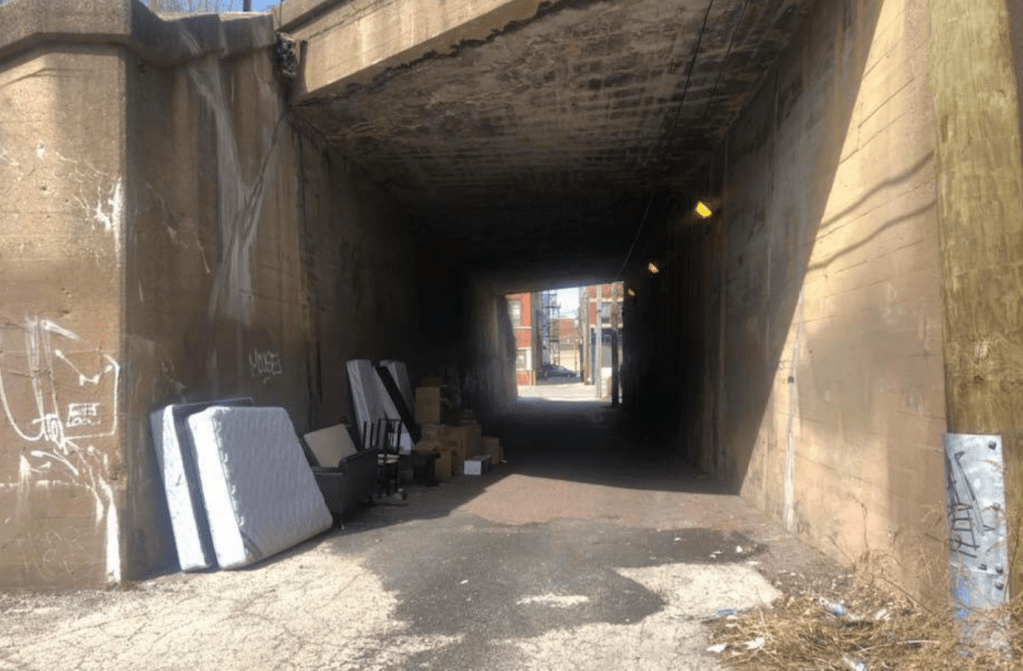 Ald. Burnett said the area has been a "chronic problem with fly dumpers" unloading unwanted items in this specific area.
The alderman said there is a need to address the issue because it is costing the city lots of money to foot the bill for others to use the streets as a dumping ground.
Burnett said he plans on reaching out to Streets and Sanitation Commissioner to see if cameras could be installed to capture fly dumpers in action.
In the meantime, Hoard said he's working with Burnett's office, Streets and Sanitation and the agency that regulates moving companies to ensure that moving forward residents and B Line aren't saddled with the issue.
"It has been an ongoing problem for months, if not years, and we are dedicated to making it stop," Hoard said.
Do stories like this matter to you? Subscribe to Block Club Chicago. Every dime we make funds reporting from Chicago's neighborhoods.