NEAR WEST SIDE — The new Damen Green Line station, which will fill a 1.5-mile gap between stations at California and Ashland, is expected to be completed in 2021, officials said.
On Friday, Mayor Rahm Emanuel, Ald. Walter Burnett Jr. (27th) and officials from the CTA and the Chicago Department of Transportation gathered to break ground on the new station at the corner of Damen Avenue and Lake Street on the Near West Side.
Mayor Emanuel said the new station was another "milestone for the CTA"  that would bring "new jobs and opportunities to Chicagoans.  "This new station will be a community anchor, serve those who live and work in the neighborhood and will become a gateway to further usher in economic growth for the Near West Side," he said in a statement.
The design for the sleek new $60 million station, by Perkins + Will, includes a glass pedestrian bridge and larger train platforms, aimed at accommodating big crowds visiting the United Center. State funds and Kinzie Industrial Corridor tax-increment financing (TIF) dollars will pay for the new station.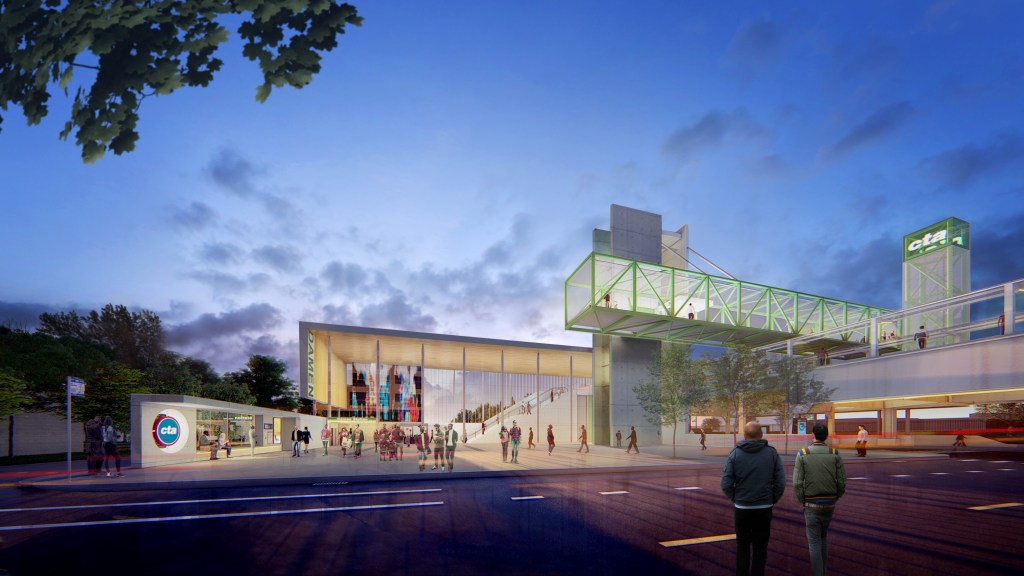 Local artist Folayemi [Fo] Wilson has been commissioned to create art for the station and plans for it to celebrate the West Side community.
"We've seen the kind of impact a new CTA station can have at Morgan Street," Burnett said Friday. "By investing in this community's transportation options, we are creating a brighter future for everyone who lives and does business here."
Related: New $50 Million Damen Green Line Station Will Open In 2020, City Says: Here's What It Will Look Like
In December, Burnett said the new station would right a historic wrong.
He believes a station was not previously built between California and Ashland because the city did not want to construct new "L" stops near public housing sites — in this case, near the now-torn-down Henry Horner Homes.
"I think they were trying to avoid public housing being able to disrupt folks on the train," Burnett said. "I see it as discrimination."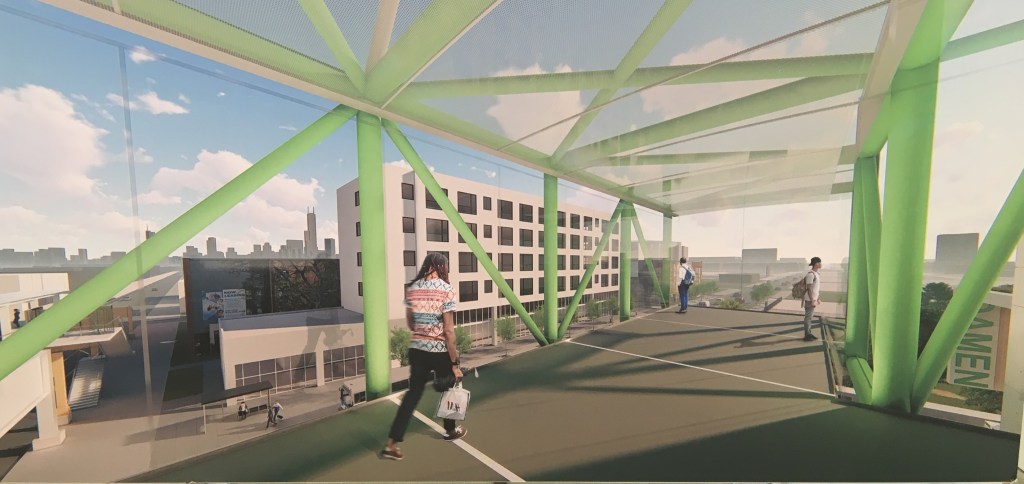 The CTA operated a station at Lake and Damen until 1948, when several Lake Street stations were closed.
Related: New Damen Green Line Stop Will Right A Historic Wrong, Burnett Says
The Industrial Council of Nearwest Chicago and West Side leaders have pushed for a Damen Green Line station for 15 years. 
The new station will serve businesses along the Kinzie Industrial Corridor, United Center crowds and nearby residents, including tenants of the Chicago Housing Authority's Villages of Westhaven complex, which replaced the Henry Horner Homes.
Since 2011, the city has invested more than $8 billion in transit improvements, including more than 40 stations rebuilt or rehabbed.
The station is one of a series of fill-in stations built under Emanuel. The Green and Pink Line stations at Morgan and the Green Line station at Cermak-McCormick Place left major gaps of more than a mile. 
Emanuel announced the new station in 2017.