WEST RIDGE — There is a new Cat Cafe in West Ridge, and it's all about helping some of the most vulnerable felines.

The Tree House Humane Society has been helping to shelter and provide care to cats since 1971. It moved into its current location at 7225 N. Western Ave in 2017.
On Friday, it had a grand opening for Chicago's first cat cafe attached to that animal shelter.

The Cat Cafe is populated exclusively by cats with feline leukemia, or FeLV. While potentially contagious for other healthy cats, it's a misunderstood condition. Many cats with FeLV can live for many years and the Cat Cafe provides a chance to give these special cats higher exposure.
"In many cases [cats with FeLV] are the first to be euthanized," said Tree House Executive Director Raissa Allaire. "We believe that FeLV is not a death sentence. We are not giving up on these cats, they deserve second chances."

Those looking to adopt a cat from the cafe can sign up for a 30 minute time slot online . The reservation costs $10 per person but comes with a free drink at the cafe.

Once inside the cafe, patrons can enjoy a coffee or tea while getting acquainted with their potential new best friend. In order to not overwhelm the cats, only five parties are allowed in the cafe at a time.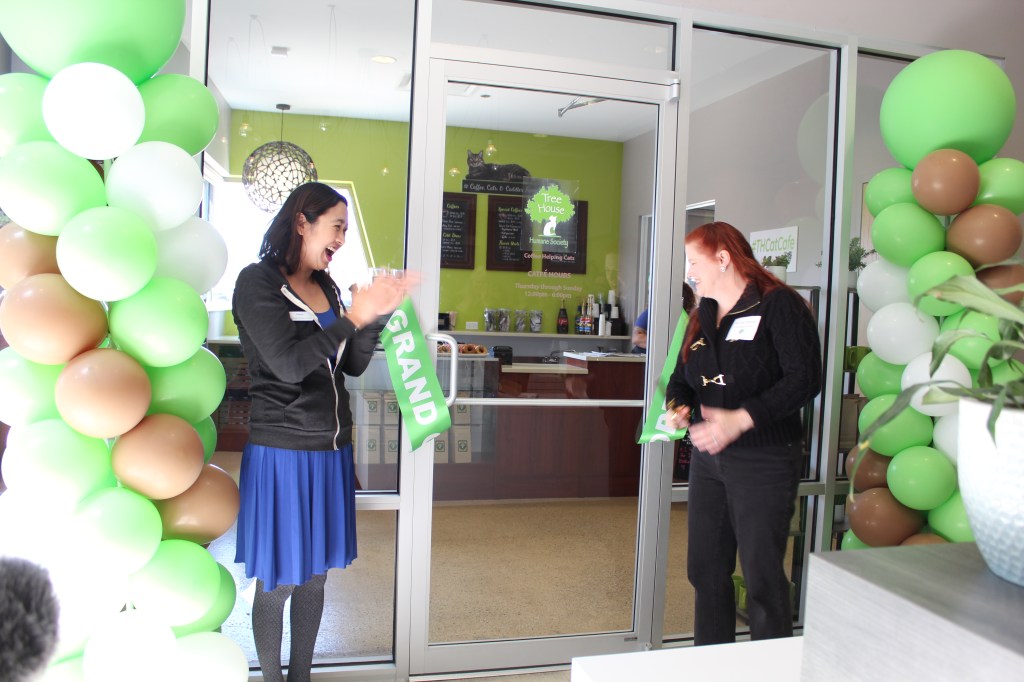 At the grand opening, donor Rachel Rippie cut the ribbon to announce the cafe's official opening. Rippie and her husband have pledged a donation of $10,000 a year over the next 20 years.
Images of Rippie's cats, Mocha and Latte, now adorn the walls of the new cafe.
Rippie said, for her, it's all about facilitating love between humans and cats.

"It's really easy to just kill cats and get rid of them," she said. "But they provide so many benefits to us."
Rippie chose to donate to The Tree House Humane Society because of its work helping lower-income families provide veterinary care to their pets. Rippie recalled a time when her own cat was sick and the veterinarian asked her how much she was willing to spend to keep her cat alive.

"Your pet is family," she said. "I think of treating my pet the same way I do about treating my kid. Not all families have the means to help their pets when they are sick, and Tree House does great work helping those families."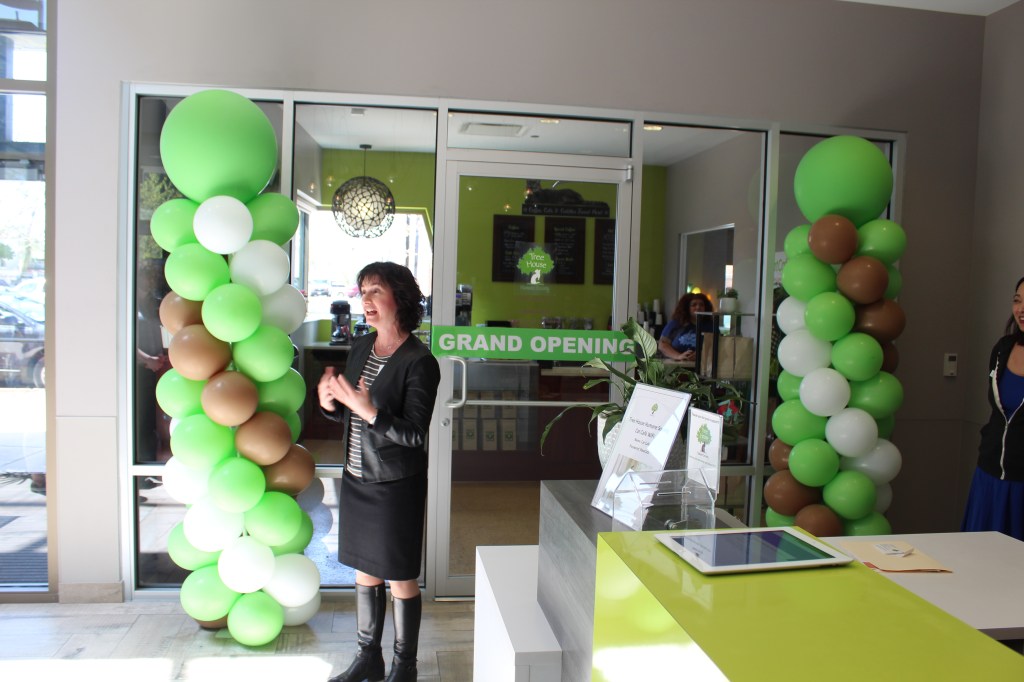 Ald. Debra Silverstein (50th) made an appearance and offered her congratulations to Tree House on the ribbon cutting. Silverstein had to help craft a special ordinance to allow an animal shelter to operate a cat cafe.
Dozens of supporters waited for their turn to check out the new cafe. Tree House had its new mascot Saphron P. Sorbet or "Saffy" stop by.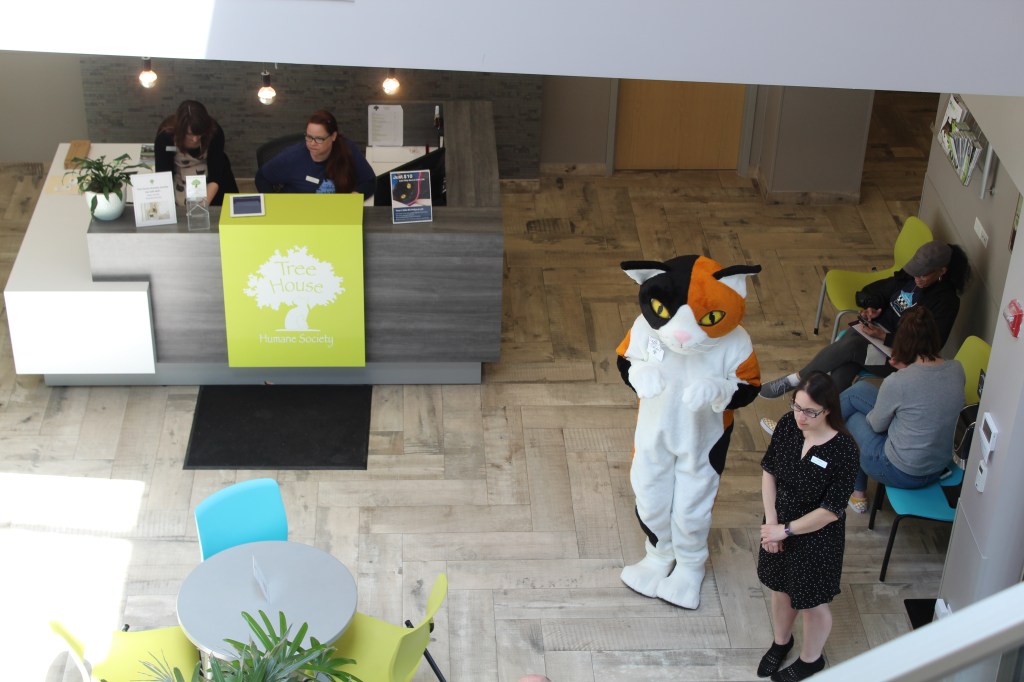 For those that aren't ready to adopt a cat with FeLV, Tree House has all types of cats, old and young, available for adoption.
Here's a look inside the cafe: