ROGERS PARK — Harold Washington once rallied there. So did Barack Obama. Generations of activists, poets, musicians and families looking for healthy food flocked to the Heartland Cafe since it first opened in 1976.
Now, it's nearly completely demolished. Just a sliver of the old brick building at Glenwood and Lunt remains, and that section will be knocked down soon.
Demolition crews began knocking it down Tuesday, and after a brief break for lousy weather, got back to work on Thursday. Backhoes scratched, clawed and eventually toppled the main front facade of the community hub that had lost some of its sparkle in recent years.
The site's been sold to a local family, which is planning to build an apartment building.
Members of the community stopped by throughout the week to pay their last respects — some asking for a stray brick or a piece of the terra cotta to keep as a memento.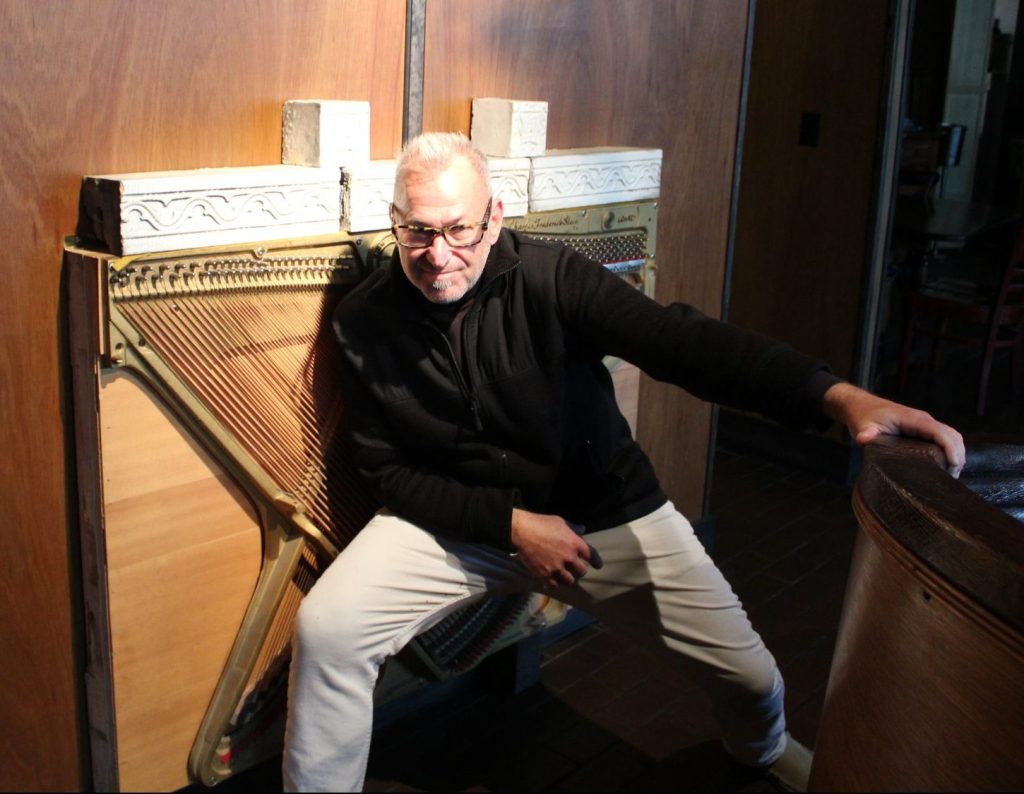 Opened in 1976 by activists Michael James and Katie Hogan, the Heartland was ahead of its time when it came to locally sourced and nutritious food.
It became a gathering place where Rogers Park residents could gather and talk about issues facing their community. The restaurant became a center for political and social organizing.
Some of the most famous — and groundbreaking — politicians in Chicago history knew its roots and importance and made sure to stage events there.
Obama, before he was president, held a rally at the Heartland in 2004 as he ran for U.S. Senate.
Harold Washington, before he became Chicago's first black mayor, also rallied there, drawing a crowd in 1983.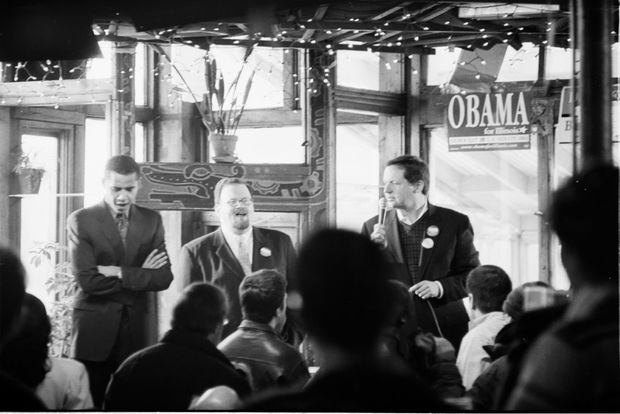 Rogers Park resident and writer Steven-August Papa said it was ironic to watch the rise of Whole Foods juxtaposed with the Heartland's closing.
"The Heartland was selling all healthy organic options before it became widely popular," he said. "It was the exact opposite of a corporate place."
Papa stopped by Wednesday to take pictures and remember the cafe one last time.
"Oh God it's just so sad," he said. "It feels like the end of an era for that type of community business."
Lexi Yates stopped by on Wednesday and agreed with Papa that the community business model is in real trouble during an age of retail dominated by titans like Amazon and Walmart.
"I'm gonna miss it," they said. "It's a business model that can't really survive in this generation. It was a place for the community to know itself and it will be missed."
Tom Rosenfeld, the last owner of The Heartland before it sold, lamented the demolition, but offered a message of hope for those who worried The Heartland Cafe would be gone forever.
"We recognize the loss to the community and are sad to see that building, so full of memories, go down, he said. "We are very busy now working on our new location and only hope that we can raise a glass to toast the old building and the Heartland re-birth very soon."
Rosenfeld said he has been working hard to find a new location for the Heartland to reopen somewhere in Rogers Park.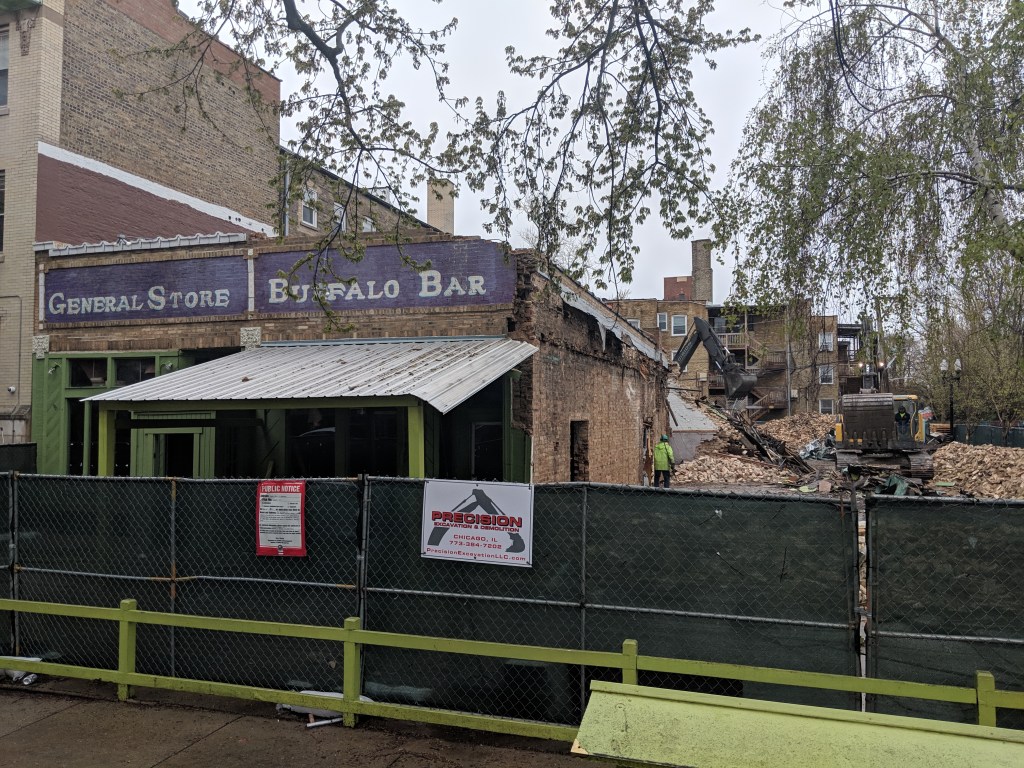 Other residents said they would most miss The Redline Tap, a bar that was formerly called Roy's and operated within The Heartland.
"I'll miss the bar and all of the many memories and shows there more than anything," said resident Valency Muldoon.
"The Heartland was more than a business, restaurant or talent venue," said neighbor Kevin Lane. "It was a place to call home for musicians, artists, writers and friends."
As scores of neighbors stopped by, many agreed that the rainy weather seemed all too appropriate as the last bricks of a neighborhood icon were violently torn down.
Linze Rice contributed to this report.