ROGERS PARK — After several high-profile business closings in Rogers Park, some residents are getting worried about the health of the local economy.
In recent months, Rogers Park has seen The Heartland Cafe, Leona's and the Royal Coffee House all announce they would be shutting their doors.
The concern from residents was enough to prompt Alderman-elect Maria Hadden (49th) to issue a statement on Sunday. Hadden said that while the cost of rent and real estate taxes have contributed to the closures, there were also other factors at play.
"Some owners are moving on because they are ready for retirement and family time; others had business related issues that led to eventual closure," Hadden wrote. "I've been in touch with all of the owners to learn about which challenges we as a community, and myself as Alderwoman, can work on to help our remaining incredible small businesses stay."
Chad Willetts owns a jazz club called Le Piano, located just steps away from The Heartland Cafe. He said the closing of The Heartland, while sad, doesn't indicate a growing trend.
"The Heartland Cafe was a Rogers Park icon and an anchor for the neighborhood," he said. "It's Rogers Park growing. If the community had supported and patronized [The Heartland Cafe], it would have continued. Rogers Park made that decision. It was just time for a great run to end."
Willetts snagged a piece of the terracotta from The Heartland's demolition on Tuesday. He said he wanted to "honor what the Heartland represented," as a place of community. Willetts also hired two servers who formerly worked at the Heartland Cafe.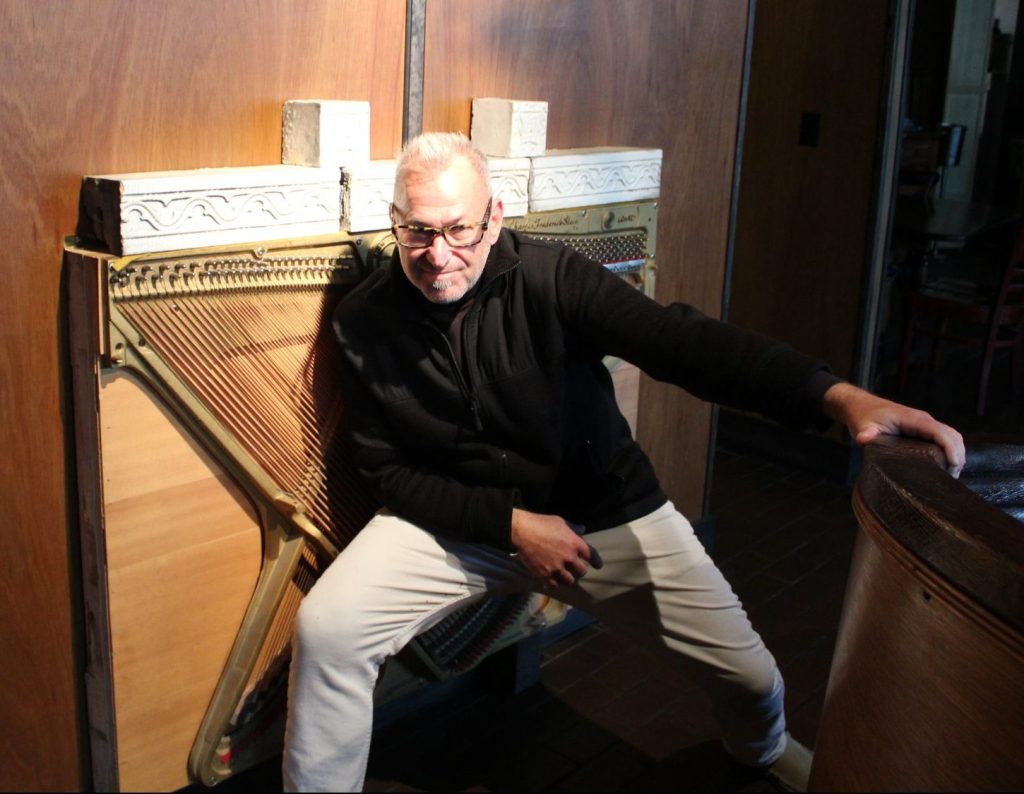 Willetts said he is still unsure how the demolition of Heartland would affect his new business, but he felt the new development taking its place would be good for the neighborhood.
The buyer, Sam Goldman, and his family hope to rezone the property to build 60 residences, 3,800 square feet of commercial space and 31 parking spaces, according to zoning requests filed with the city.
"The Goldman family is from the neighborhood," he said. "They aren't coming in from some other place and they seem to care about smart development."
Just north of the now-shuttered Leona's is a small pet grooming store called Grooming By Galdy. Owner Galdy Batista has been there for over a decade and was unfazed by Leona's recent closure.
"Business has been good and foot traffic is up," he said.
Batista said he was unsurprised when he heard that Leona's would close. The Leona's chain was sold to a new owner in 2013 and several locations have shuttered since then.
A few block South of Leona's is the Royal Coffee House. After 10 years of business they are closing up shop citing rising rents as the main factor. They plan to reopen in another Rogers Park location eventually, however.
Nearby is Carmen's Beauty Salon, owned and operated by Albert Badine since 2012. Badine said the extended winter and polar vortex without a doubt hurt his bottom line.
"The winter affected our foot traffic, at one point we were closed for three to four days during the [polar] vortex," he said. "But that's Chicago. We have three winters here."
Although Badine was not worried about the health of the small business community in Rogers Park, he did worry about the closure of restaurants near his establishment. Carmen's relies on foot traffic.
Sandi Price, Executive Director of the Rogers Park Business Alliance, said that while they would miss Heartland and other shuttering businesses, the economy is largely healthy in the neighborhood.
"While we are always sad to say goodbye to one of our beloved local establishments, we understand that there are issues beyond our control that small business owners face on a regular basis," Price said. "On the positive side, in 2018 nearly 30 new businesses opened in Rogers Park, a majority of which were small independent businesses."
Price also added that the alliance was not seeing an overall increase in the number of business closings in the area.
Hadden's statement echoed that optimism, and urged those who are worried about how things are going to get involved in the process moving forward.
"I am committed to being a strong advocate for our small business community and will have staff on my team assigned to support that work, but this is also an area where I believe community voice and participation can make a real difference," she said.
Hadden said those interested in collaborating on economic development planning in the ward should sign up for her email list.