CHICAGO — A group of DePaul University students are calling in a professor who used the words "barbaric" and "primitive" to describe Middle Eastern and Muslim people to apologize, but the tenured philosophy instructor said he has no plans to do so.
A coalition of student groups, including DePaul Students for Justice in Palestine, said in a Monday morning news release that Jason Hill has made "racist, anti-Palestinian, xenophobic, sexist and Islamophobic" statements in tweets and in a recent column.
The group is calling on the university to censure Hill and wants Hill to apologize and commit to sensitivity training.
"This is about one thing: How his words are very threatening and are part of a larger right-wing and white supremacist ideology that incites violence like the Christchurch massacre," said Rifqa Falaneh, referencing last month's shootings at two mosques in Christchurch, New Zealand, which left 50 Muslims dead. Falaneh is a student and spokeswoman for a coalition of DePaul student groups that want the university to take action against Hill.
Hill, who teaches philosophy and has been at DePaul for 19 years, said he hasn't heard from the students or from university officials. But he said he "100 percent" stands by his recent column in The Federalist, a conservative news and commentary site.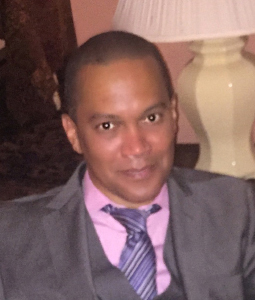 The column, called "The Moral Case for Israel Annexing the West Bank — and Beyond," contends Israel "has the moral right to annex all of the West Bank." The West Bank is a piece of land Israelis and Palestinians have long fought over and while many in the international community consider Israeli settlements there to be illegal, Israel continues to occupy the land.
In the column, Hill writes "only a policy of radical containment or expulsion remains a viable option" for Israel, a statement criticized by the student group.
"Professor Hill's rhetoric is representative of a growing global far right movement that serves as inspiration for perpetrators of racist violence, such as that of the Christchurch massacre" in March in New Zealand, the group said.
Hill said the students' concerns are "hyperbolic" and he thinks there is a "disturbing trend" of people trying to limit free speech on college campuses.
"I do think it's a little bit over-the-top for them to have made the request to have the university go to such extreme measures to have me censured and to have me issue an apology and to have me [attend a] sensitivity training workshop," Hill said.
Carol Hughes, a university spokesperson, noted that Hill was expressing his personal views and that his "statements do not reflect the views of DePaul University."
But students said their campaign isn't about freedom of speech — it's about Hill using "threatening statements" in his writing.
"One thing the coalition [of student groups] wants to make clear is this isn't about freedom of speech," Falaneh said. "You can't go in a movie theater shouting 'fire.' That's illegal.
"This is not just hateful words. It's threatening words."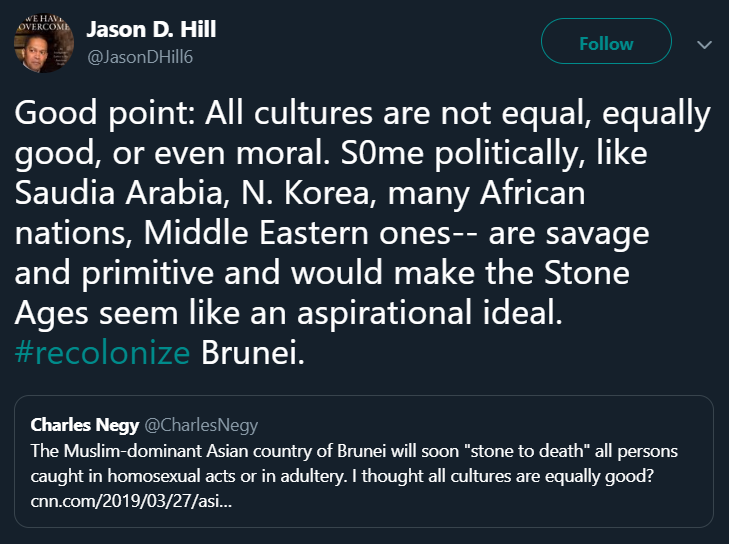 The students also expressed concerns about Hill's social media posts. They collected screenshots of tweets from Hill and of messages he retweeted, saying they showed Hill "has used words such as 'uncivilized,' 'barbaric' and 'primitive' in his tweets to describe Middle Eastern and Muslim people."
Hill said he wouldn't respond to concerns about tweets because he can't recall individual tweets and doesn't have time to review past ones.
Students have said Hill's commentary "creates a very unsafe environment," and hundreds of students are opposed to the professor's tweets and column, Falaneh said. An online petition calling for DePaul to take action against Hill has gathered 1,500 signatures, and students are also using social media to speak out against Hill.
Hill said he does think there are countries throughout the world that are not as politically advanced as other countries, and he said Israel "is a light of democracy in a very politically primitive part of the world."
"I'm writing as a public intellectual. I'm writing as a writer with the full authority to speak his mind," Hill said. "This is America and I take it that it is a free country and I take it the university will uphold its obligation to defend the freedom of speech for all of its faculty and all of its student body."
Hill said he thinks he is a part of "moral leadership" and, because of that, he thinks he has to take a "very, very firm" stance on what he thinks is right. He added that he is not concerned about his job because he has tenure.
But in the student group's news release, the students quoted a plaque from a statue of John J. Egan and asked DePaul officials, "What are you doing for justice?"
"DePaul claims to uphold the Vincentian values of social justice, service and community; however, Professor Hill's statements stand in direct opposition to these values," the student group said in its news release. "It is imperative for DePaul University to condemn Professor Hill in order to reaffirm and reinstitute our mission."
University guidelines express the principle that the university "may not restrict speech and expression simply because the ideas put forth are controversial."
In DePaul's response, Hughes said the school recognizes that academic freedom for faculty as well as students "must be an integral part of an intellectual institution" and that protecting that freedom "requires that we maintain an environment where the members of our university community articulate, challenge and defend their ideas; however, that does not eliminate the need for empathy and concern."