SOUTH LOOP — Despite City Council approval and $700 million in TIF funding, neighbors of the South Loop mega-project known as the "The 78" still have many questions about what's to come — from the amount of green space to rising property taxes to neighborhood displacement.
More than 200 of the concerned neighbors showed up Tuesday night at a South Loop bar to get an update from the project's developer and the ward's new incoming alderman — and to sound off.
Developer Related Midwest says "The 78" will connect neighborhoods through the sweeping riverfront project that includes 10,000 housing units, retail and offices, along with bike and walking paths and an expansion of the riverwalk.
They are calling it "The 78" because Chicago now has 77 community areas — and the mega-project would essentially create a 78th. The 62-acre site at Clark Street and Roosevelt is the largest undeveloped parcel of land Downtown. It extends a half-mile south along the Chicago River to 16th Street.
Last week, in a controversial vote, the City Council approved $700 million in tax increment funding for it, along with $900 million for "Lincoln Yards," another massive project on the North Side.
Tuesday's meeting was called by resident Jamie Brown, an attorney who lives on the 800 block of South Wells Avenue, close to the planned project.
She said while she isn't against the project, she had some concerns and wanted to give her neighbors a chance to talk to representatives of Related Midwest and to Ald.-Elect Byron Sigcho-Lopez, whose 25th Ward is home to the project. He will succeed Ald. Danny Solis.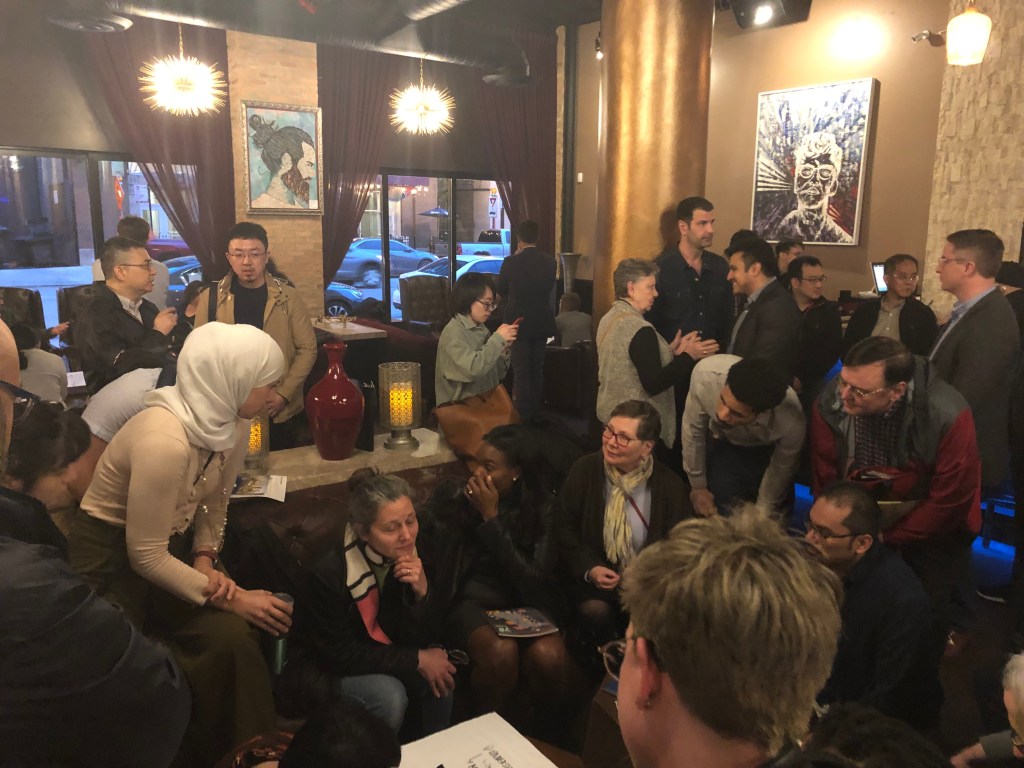 Sigcho-Lopez said he preferred if the City Council held off on the approval, but told the crowd there are opportunities for citizens to give input and influence aspects of the project that are not yet set in stone.
"There's a lot of things that are still pending. We are still discussing affordable housing, access to the green spaces, open spaces, local hiring. So there are still things that residents need to be aware of," Sigcho-Lopez said.
One of his concerns is that while the project includes 10,000 residential units, only 500 are currently planned to be set aside for affordable housing. And those will be located off-site near Little Village.
Related Midwest Vice President Michael Pfeffer said while much of the project is set, there are still aspects to it that will be planned around input from residents.
"We have a framework that we think works. We haven't ironed out things like the amount of green space there will be and no architecture has been finalized," Pfeffer said. "We will wait for feedback from Alderman Sigcho-Lopez based on what residents tell him."
The attendees on Tuesday had a variety of concerns — most of which were not addressed because of time restraints. After spending a half-hour on introductions and speeches from Sigcho-Lopez, representatives of Related Midwest and architectural firm Skidmore, Owings & Merrill, the residents broke into six groups for about 30 minutes to come up with questions about the project. However, only a few questions were addressed — questions Sigcho-Lopez promised would be answered at a future meeting, although no date has been set.
At the event, residents did share some of their concerns with Block Club Chicago.
Gail Merritt, who lives in the nearby 4th Ward, said her main concern was green space.
"Some good issues were raised and there was a good dialogue, but there's a lot that remains to be seen," Merritt said.
Ada Li, a construction business owner from Chinatown, said while she was happy to hear that Related Midwest wants to makes sure supplies come from local businesses.
One South Loop resident, Debbie Liu, said she was concerned about a few things. 
"I'm not against it per se," Liu said. "I just want them to think about unintended consequences. I have serious concerns about displacement of people from Chinatown and Pilsen and until now, there has not been much transparency."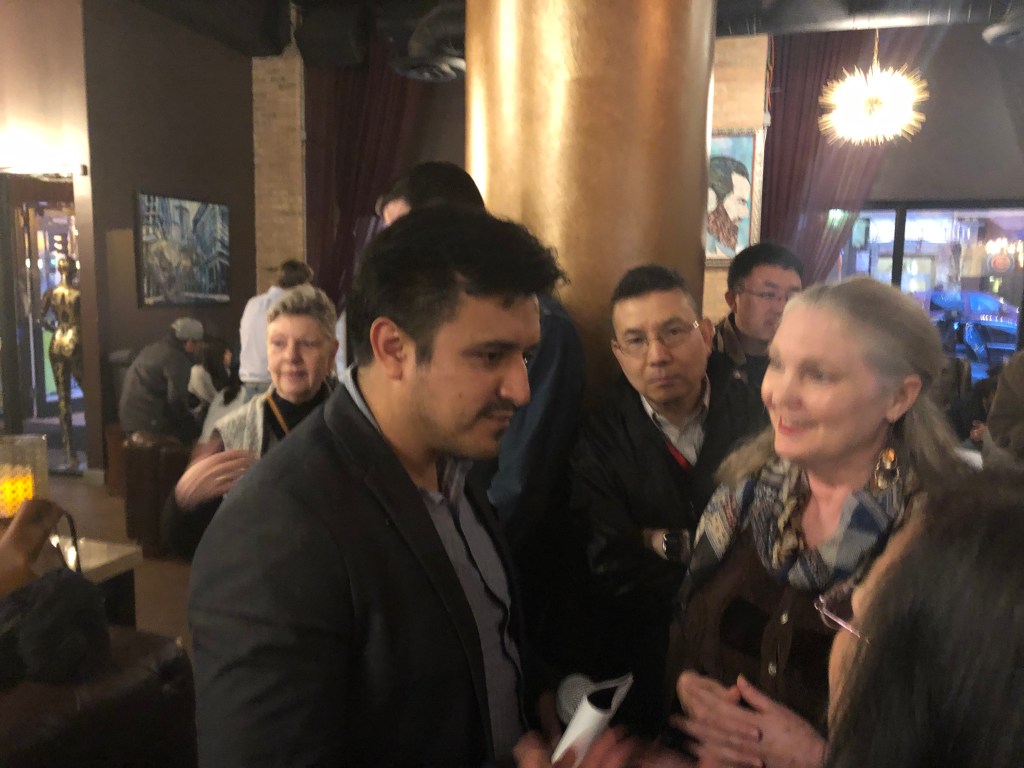 Thaddeous Budzynski, a 67-year-old semi-retired taxi driver who lives in the 25th Ward, said he was worried about his property taxes rising because of the project.
"They should do something to bring in money to keep property taxes low, like maybe a riverboat casino. This is going to increase property taxes and I'm on a fixed income. I don't want to move to the suburbs, I've been here all my life," Budzynski said.
Randy Jacobson, an architect from Lincoln Park, came with John McDermott, both of whom are members of the Lincoln Park TIF Equity Coalition, a group that was against Lincoln Yards. Jacobson said they came to the meeting to keep tabs on the other mega-project in town. He argued TIF money for the South Loop project is unnecessary.
"Related Midwest can afford to pay for this infrastructure," Jacobson said. "They want to say we're going to develop all this and we're not going to have any property tax for 23 years. How does that even work? How do you pay for all the city services that these new people are going to need without property taxes? You can't. It's a huge risk for the city."
Do stories like this matter to you? Subscribe to Block Club Chicago. Every dime we make funds reporting from Chicago's neighborhoods.