WEST LOOP — A proposed 18-story office tower at the Fulton Market gateway received support from one influential neighborhood group Monday — and pushback from another.
New York Developer Thor Equities' plan for a 300-foot-tall brick-and-glass building that looks to bring more office and retail to the historic Fulton Market District got a thumbs up from the West Central Association, which issued a letter of support for the 18-story office tower at 800 W. Fulton Market St. The letter went to Ald. Walter Burnett Jr., (27th), the neighborhood's alderman.
President Armando Chacon said the project met the previously-approved West Loop Design Guidelines, expanded neighborhood sidewalks and converted Wayman Street into a two-way street to improve traffic in the area.
"We really did listen to feedback. We looked at it objectively in its totality and we made a decision based on that," Chacon said. "We think this will further support surrounding businesses in the area."
Related: 18-Story Tower Would Bring More Offices To Fulton Market Gateway, But Neighbors Concerned About Traffic, Safety
Last month, Thor Equities unveiled their plans for an 18-story tower to replace the Mid nightclub building at 306 N. Halsted St., the former Isaacson & Stein Fish buildings at 800-810 W. Fulton St. and several other properties owned by meatpacker Morreale Meat.
In addition to 16 floors of offices, the project would feature 25,000 square feet of retail and restaurants, 36 parking spaces and two loading berths, which sparked concerns about traffic and congestion among residents.
Neighbors of the West Loop issued a letter to Burnett opposing the 18-story tower earlier this month. The neighborhood organization raised concerns about height and traffic in their letter.
"The overall height of the development is out of scale relative to neighboring buildings," Matt Letourneau, president and development chair of the neighborhood group, said in the letter. "The Neighborhood Plan prescribes a maximum height of 150 feet for this site, which should be observed."
Neighbors of the West Loop also said the traffic study provided by Thor Equities failed to address residents' concerns about traffic circulation and access to the proposed site. The group called for a detailed analysis on anticipated queuing around the site with ride-sharing pick-up and dropoffs, as well as an assessment on parking demand.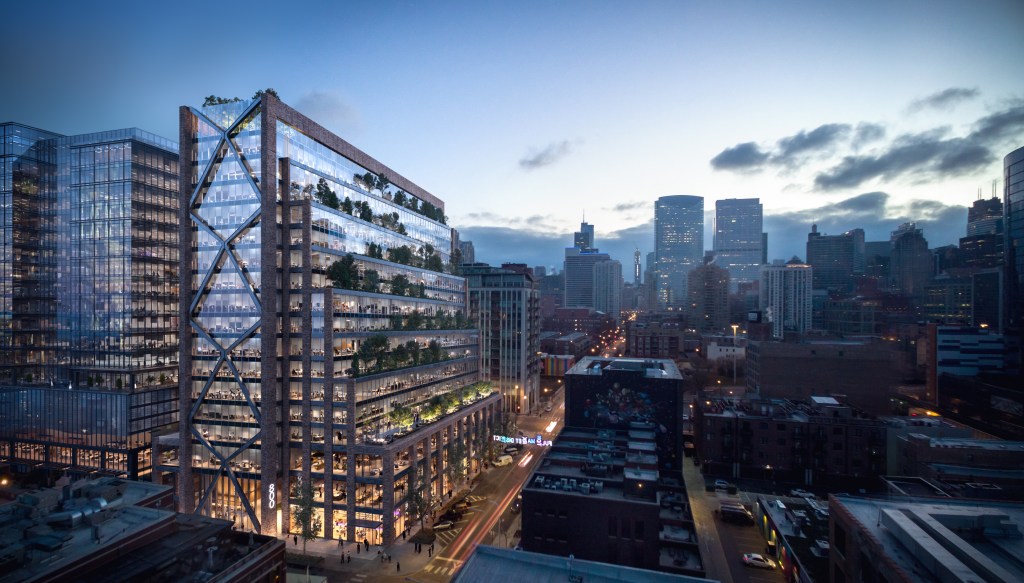 RELATED: 19-Story Building Planned At Fulton Market Gateway, But Streets Can't Handle It, West Loop Leader Says
Carla Agostinelli, executive director of West Loop Community Organization, said the organization was still waiting for more information from the developer before making a formal recommendation on the project.
Ald. Burnett has not said whether he would be supporting the project, and could not be reached for comment Monday afternoon.
During last month's meeting, residents raised concerns about how the density of this development, along with other planned office towers in the area, would worsen traffic congestion, compromise pedestrian safety and impact outdated sewer systems.
Developer Sterling Bay is constructing three office towers north of the proposed Thor Equities tower — a 20-story building at 330 N. Green St.,  a 19-story building at the old Coyne College parking lot, 333 N. Green St., and a 21-story building at 360 N. Green St.
"It takes 40 to 45 minutes just to get half a mile from the Milwaukee and Grand intersection to Fulton Market along Halsted, and with these developments it's only going to get worse," Cindy Davis said during the meeting.
Davis said the building's height would stand in contrast to the other buildings in the historic district.
"It's three times the height. It's not a great transition," she said.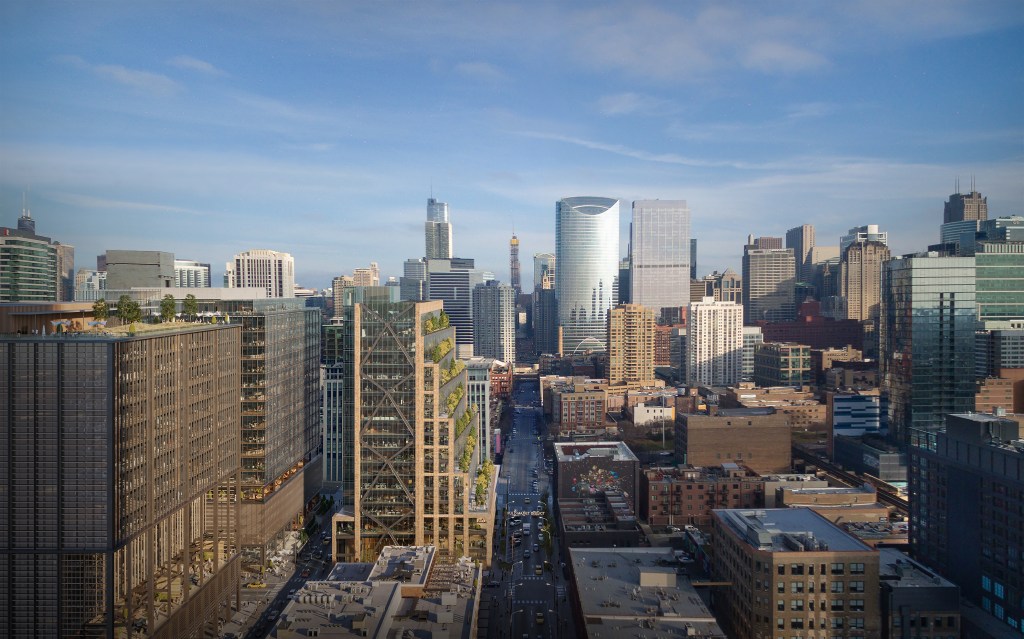 The building was previously pitched as a 19-story building but was later modified after the developer heard from community groups.
If a zoning change is approved, construction on the building would begin this summer. Thor aims to pay $3.8 million into the city's Neighborhood Opportunity Bonus Fund, a city program that allows developers to build bigger and taller projects in an expanded downtown area to support commercial projects in blighted neighborhoods.
Do stories like this matter to you? Subscribe to Block Club Chicago. Every dime we make funds reporting from Chicago's neighborhoods.