WICKER PARK — As a child growing up in the northern Italy city of Venice, Dario Monni often awoke to two distinct smells: freshly brewed coffee and simmering homemade pasta sauce.
The latter was the handiwork of his grandmother, who would wake up as early as 5 a.m. to begin the sauce that would later complement her fresh pasta, he said.
Using her hands and a rolling pin, Monni's grandmother kneaded and molded the dough, which was made using eggs from backyard chickens and flour from Monni's grandfather's specialty food shop.
"There are two different ways to do pasta," Monni said. "Machines and the rolling pin."
Today, Monni, 35, lives in Chicago with his wife and their 18-month-old son. In an effort to preserve his family's pasta-making tradition, Monni and his wife, Jill Gray, will open Tortello, a "pastificio" — handmade pasta shop — at 1746 W. Division St.
When Tortello opens this summer the restaurant will offer several varieties of pasta made by the hands of "sfoglinas"," or pasta makers. To ensure Tortello's sfoglinas are the best of the best, Monni will fly in a 65-year-old sfoglina from Puglia, Italy, to train his staff.

"In Italy, when most people die, recipes are dying with them," Monni said. "I don't want to lose tradition."
Bringing 'nonna' to Chicago
The idea behind Tortello stemmed from Monni's childhood, which was split between his mother's hometown in urban Venice and his father's more pastoral upbringing in the southern island of Sardinia.
In Venice, his maternal grandfather operated a specialty food shop, which he opened in the 1950s as a one-stop shop for high-quality ingredients.
In Sardinia, Monni's paternal grandfather worked as a shepherd, butcher and cheesemonger.
Both grandmothers — his "nonnas" — cooked, Monni said. Their pasta was simple, yet the process to make it laborious, with the dough kneaded and rolled by hand each day. The dough would be rolled so thin one could hold it and see his or her hand through the dough. Then, two to three minutes in boiling water and voila: lunch.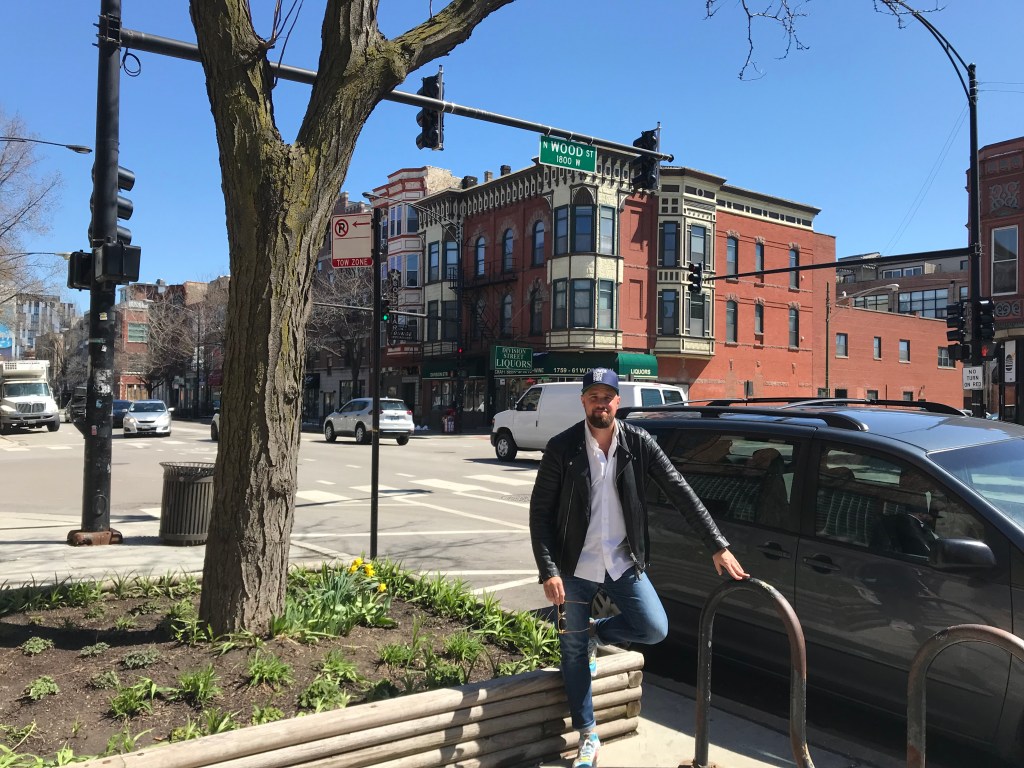 Monni's Venetian grandfather impressed upon him the importance of high-quality ingredients.
During their walks through the family's garden, Monni's grandfather would pluck leaves of basil, smash them between his palms and hold the leaves under Monni's nose. The lesson:
"You need to smell what you're eating," Monni said. "And appreciate where the food was coming from."
Monni's culinary career began during his teenage years when he worked weekends as a busboy at Harry's Bar, a 1930s-era Venetian bar famous for the creation of the Bellini cocktail.
When Monni turned 18, he left Venice with a suitcase and a handful of Euros. He didn't know a word of English, he said, but he decided to move to London, where he went door-to-door until he was offered a job as a dishwasher.
"People recognized that I wanted to learn," he said. "Coming from a small town — Venice is not big — to jump into a cosmopolitan city [like] London. … I always followed my dreams and I worked really hard."
Leaning on the business acumen Monni inherited from his grandfathers, he quickly moved from dishwasher to bartender to general manager. In 2009, he left London to travel the world, running beverage programs at luxury restaurants and nightclubs in Dubai, Montreal and Paris.
He returned to London in 2012 when he landed a job at Michelin-starred Italian restaurant L'Anima. During this time Monni met Gray, a marketing and advertising professional from Chicago.
During their time together in London, in 2015, Gray was named one of Business Insider's "Top 30 Women in Advertising." In 2016, the couple decided to move to Chicago. They now live in Old Town with their 18-month-old son and are expecting a second child.
With Tortello, Monni said he hopes to create a legacy for his own children while inviting Chicagoans to experience the Italian tradition of patient, authentic and, most importantly, simple pasta-making.
"We live in a society where convenience is every day," he said. "And I understand that. I respect that. I just wanna say, that when you try fresh pasta, you never go back."
Finding a home in Wicker Park
Spinning high-quality ingredients into unwritten family recipes was what made Monni's childhood pasta meals perfect, he said.
Well, not exactly "perfect," he said.
"In Italian culture, [fresh pasta] is not 'perfect,'" he said. "There is no machine. It is handmade."
Inside Tortello, guests can expect to be greeted by Monni himself, who is tall with dark hair and a thick Italian accent.
The space previously housed an office, which means Monni and Gray are able to design every inch of the restaurant.
"Every piece is going to have a thought behind it," Monni said.
For example: The red curtains Monni shipped in from Italy are made from the same material as the curtains that hung in his grandmother's home in Venice.
"I will try to be as authentic as possible," he said.
Some details on Tortello, such as pricing, hours of operation and an official opening date, have yet to be announced. (Stay tuned for updates.)
Tortello will open this summer near the bustling intersection of Wood and Division Streets, where the Wicker Park neighborhood meets its southern neighbor, East Village. Tortello is on the Wicker Park side, directly across the street from Gold Star Bar.
This is the ideal location for a family-owned restaurant, Monni said, because the neighborhood is so "locally-focused."
"Wicker Park gives me good, positive feelings," he said. "I see people living here and going to restaurants here. … I think [this] is beautiful."
Wicker Park is also home to Enrico Fermi, an Italian school where Monni and Gray plan to enroll their son.
Division Street is already home to a few Italian restaurants, but that doesn't worry Monni. If the food is good, and the passion is clear, he expects to find success.
More generally, Monni said, he's happy Chicagoans seem to have a fierce passion for promoting locally-and family-owned businesses.
"To be honest, I'm very proud of living in this city," he said. "I think food in Chicago is getting better and better every year. … I think Chicago is a very loyal city. … To support that, [I will] try my best. It's hard, but it's beautiful."
Do stories like this matter to you? Subscribe to Block Club Chicago. Every dime we make funds reporting from Chicago's neighborhoods.