CHICAGO — Latonya Moore had to go.
It had been months since the body of her daughter, Shantieya Smith, 25, was discovered in a Lawndale garage. Months of unanswered questions, of unreturned phone calls from detectives working the case. So she packed up her things and her 8-year-old granddaughter and moved to downstate Kewanee, 145 miles away. She hoped the distance would ease the pain.
"I call the detectives, but they never call back," Moore said. "They said that when they had everything together they'd call me back. It'll be a year this June. At least they could tell me if they've found DNA evidence or if they found anything near the garage, but they aren't telling me anything."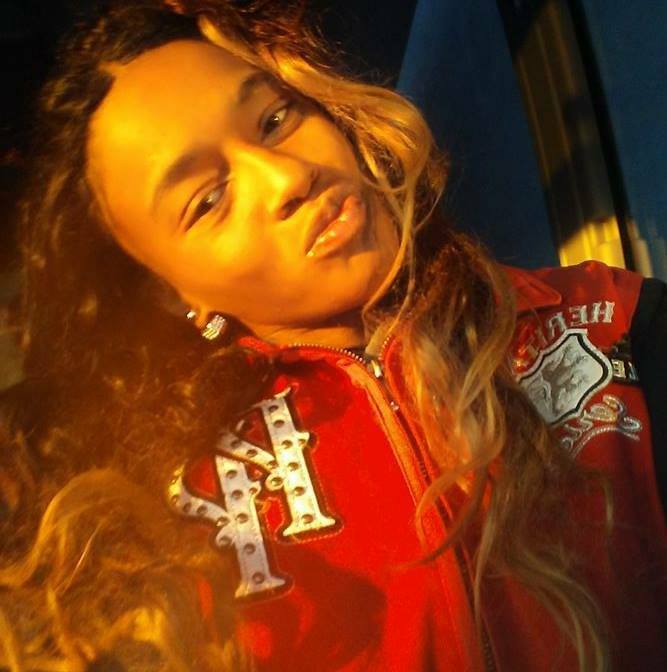 Smith was found dead June 7 in a vacant garage in the 1800 block of South Central Park Avenue, according to the Cook County Medical Examiner's office. Her death was ruled a "homicide by unspecified means" and police said at the time the slaying may have been connected to the death of 15-year-old Sadaria Davis, also found dead on the West Side of "homicide by unspecified means."
Both women were reportedly last seen with a man named Charlie Booker, who was out on bond when he allegedly stabbed a woman in Garfield Park and raped and shot a woman in Memphis, according to an NBC report. He has since been arrested and remains in Cook County Jail, but no charges have been filed in the deaths of Smith or Davis.

"All I want to know is who did it and what happened to" Smith, Moore said. "And when I do, I need peace. That's all I'm fighting for. She has an 8-year-old daughter that I'm raising."
When Moore met with Chicago Police Supt. Eddie Johnson, she said he insinuated her daughter's "high-risk lifestyle" may have played a part in her murder, referring to her and another victim as "prostitutes." He apologized soon after, said Moore.
"Whatever they was, whatever they did, doesn't matter. They're still human beings," Moore said.
'What Took Them So Long?'
Last week, the FBI and Chicago Police said they had formed a task force to investigate possible links between the deaths of more than 50 women in Chicago.
Activists and community leaders on the South and West sides have long said a series of women's deaths by strangulation were too similar and suggested a serial killer is on the loose, but the theory has been dismissed by police. But after the Murder Accountability Project, which uses data and an algorithm to investigate possible links between slayings, issued a report in March saying the collection of killings had "characteristics suggestive of serial murder," a task force was formed.
Still, Moore is skeptical — and she isn't alone.
"The news is good to hear, but I really need to see who's on that task force," said State Sen. Patricia Van Pelt. "What I don't like [is] that, in the same story, [Johnson] is saying they've found no connection. You haven't even done the research yet, so how would you find it without doing the research?"
When talking about the task force, a police spokesman was skeptical of the serial killer theory, saying the evidence doesn't point to one at this point.
Van Pelt convened a Senate hearing in December to address the backlog in murder DNA processing at the Illinois Forensic Science Lab. Of the 12,915 cases waiting to be processed, 766 are from Chicago, with two dating back to 2014. A report released by the State Police last year cited understaffing and extended waiting periods for new equipment approval among the reasons for the delay.
Van Pelt has been sounding the alarm on these cases for months and thinks racial bias impacted how the murder cases were handled.
"We had women missing on the West Side, and there was very little information put out in the community except for what we had put out there to raise awareness," Van Pelt said. "We said then we believed it was a serial killer. We were told there wasn't. But when we had the Murder Accountability Project come in for the hearing I had, they laid it all out and clearly it's not 51 different murderers."
Thomas Hargrove, chairman of the Murder Accountability Project, thinks there is indeed a serial killer at work in Chicago and he's targeting women forced into the margins of society. Many victims had histories of sex work or illegal drug use, he said, and some were not particularly close to their families at the time of their deaths.

"It's unfortunate that in our community, many times the lives of the people in our community don't seem to be as important as the lives of others," Van Pelt said.
Organizations like Mothers Opposed to Violence Everywhere and Kenwood-Oakland Community Organization have been working to keep these cases in the public eye while lending emotional support to the families of the victims.
Shannon Bennett, the Kenwood-Oakland group's deputy director, said the announcement of a task force was a long time coming.
"What took them so long? Those families and those who have been impacted the most, they are owed a great deal of concern from the Police Department and [a] genuine, meaningful voice. You have the soundbites that CPD have to give to, as we say in the hood, 'cover your a–,' so Eddie Johnson is always going to make his comments skewed toward making the CPD look good."
While Bennett also thinks this is a good start, he has reservations. The idea of an internal task force leaves a lot to be desired, he said.
"We're skeptical and we have every reason to be," Bennett said. "The CPD is never the starting point, and they should never be the people that facilitate any type of community engagement/victim/family members' process. The process is already tainted when a task force is called."
Police said they would be doing a deep dive on the DNA in these cases, seeing if they can match DNA from the women's bodies to known offenders or to DNA from other victims. The DNA could lead to new information, but some of it is nearly 20 years old.
Bennett stressed that police need to work with the families of victims.
"We need to do different approaches. It can't be the same old, 'Oh, there's a task force,' then they shove the report at us and go 'Oh, we concluded this,'" Bennett said. "They're going to conclude the same thing if they're left to their own devices."
Some of the families Bennett's organization has worked with have since left Chicago, frustrated by the lack of communication from Chicago Police on their missing or murdered loved ones.
"They felt victimized more than once: first by what happened to their loved ones, then by the system not believing them, then they were treated like criminals themselves for trying to get justice for their daughters," Bennett said.
Regardless of what happens with the task force, Bennett said the Kenwood-Oakland group's members will continue doing what they need to do. Planning for a citywide empowerment and safety conference for young women is under way.
"The next step is to keep shaking stuff up," he said. "We have to keep fighting."
Do stories like this matter to you? Subscribe to Block Club Chicago. Every dime we make funds reporting from Chicago's neighborhoods.