DOWNTOWN — It's kitten season for Chicago — and while that might sound cute and cuddly, it's actually a major problem for cats and the people who love them.
Kitten season typically starts in April, when the weather gets warm and more cats give birth to litters, and ends in September or October. There are so many kittens born this time of year shelters can fill up and struggle to find enough people to foster and adopt kittens and cats in need of homes.
The Anti-Cruelty Society, which rescues and adopts out cats and dogs, has already seen an increase in the number of homeless kittens coming in to the shelter, said Tara Laffey, the group's foster program coordinator. The group got 53 kittens in January but that jumped to 127 in March.
"We're in kitten season for sure," said Laffey, who's personally fostering one set of kittens in her bathroom at home and another in her office.
PAWS Chicago, the city's largest no-kill animal shelter, also sees a big jump in the number of kittens coming in during the warmer months. It took in 67 kittens in January 2018, but that jumped to 93 that April, 183 in May and peaked at 245 in June.
"It's crazy for sure," said Stacy Price, PAWS' senior director of Animal Operations.
There are so many kittens because cats prefer to birth litters when it's warm outside. Cats can get pregnant starting at around 6 months old and they are only pregnant for two months so they can have multiple litters in one year, Laffey said.
PAWS tries to prepare for the influx of kittens by adopting out adult cats — who won't get as much attention from would-be families when their young counterparts come flooding in — as much as possible ahead of kitten season, Price said.
The shelter's team also reaches out to its regular foster families ahead of time to ensure they'll be able to take in cats and kittens and representatives talk to community members about spaying and neutering cats.
But the best way people can help shelters during kitten season is by becoming fosters, Laffey and Price said. Fosters temporarily take in cats and dogs and care for them before a shelter finds a permanent family for the animals.
Fostering saves multiple lives because, for every cat or kitten a person takes in, the shelter has space to rescue another animal.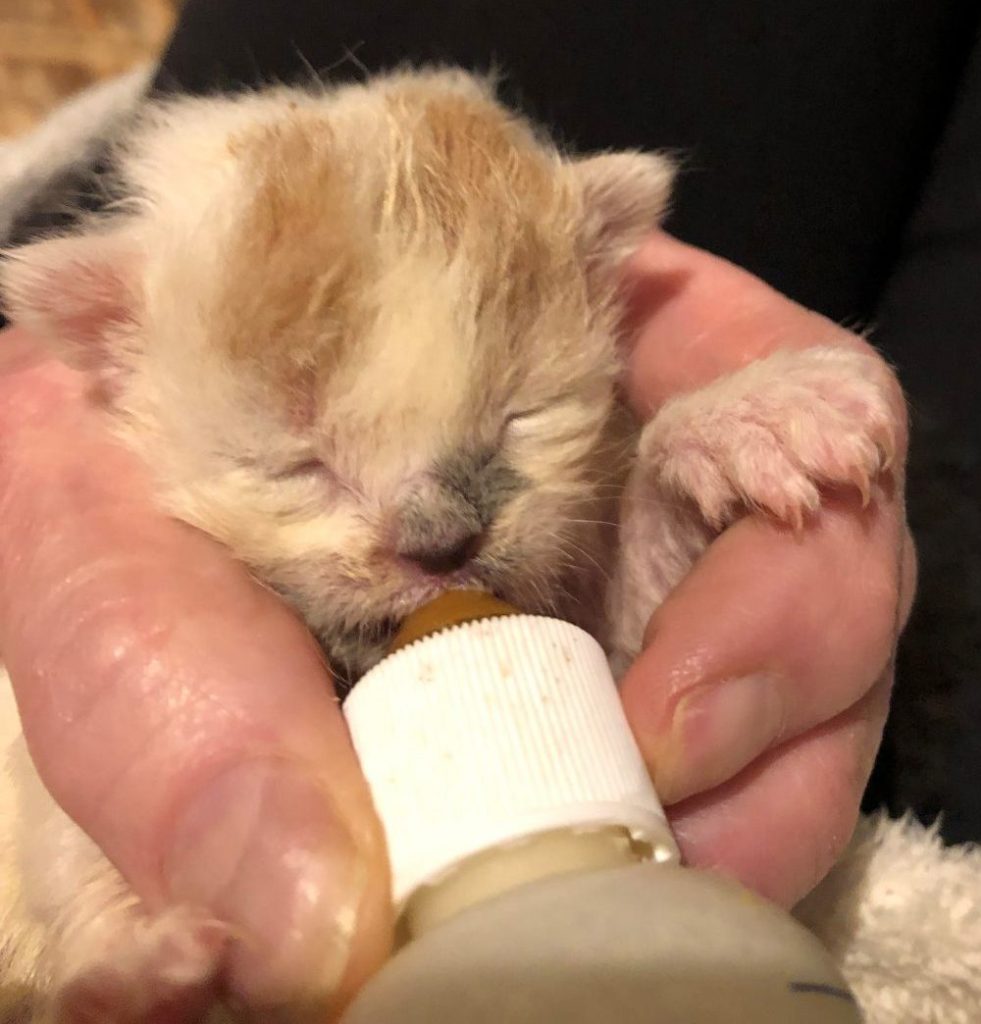 There are other benefits, too: Kittens tend to have weakened immune systems, so getting them away from shelters can help protect them from contagious illnesses like upper respiratory infections, Laffey said. Foster families can also socialize kittens, a key part of their development.
Specialized fosters are also needed to care for very young kittens, some of whom need more attention than a shelter can provide because they have to be bottle-fed every few hours, Laffey said.
Two of PAWS' most recent kittens, Jayden and Jada, were brought in when they were just 8 days old and needed a foster parent to feed them through a bottle for several weeks. They wouldn't have survived without that foster, Price said, but now they're 2 months old and will soon be up for adoption.
"We focus a lot on fostering because it's so life-saving," Price said. "We spend a lot of time educating people on how easy kitten fostering is. If you have a bathroom or a spare room, it's definitely something you can take on."
PAWS looks for foster families who can take in cats aged 2 weeks and up. Information about becoming a foster owner is available online.
The Anti-Cruelty Society, which is already starting to struggle with finding enough foster families for the influx of kittens, also provides information about becoming a foster owner on its website.
Animal lovers can also help by participating in the shelters' trap, neuter and release programs, where people trap stray and feral cats and then bring them to the shelters to be spayed or neutered. The Anti-Cruelty Society provides traps and free spaying and neutering for stray and feral cats. PAWS provides traps for a refundable deposit of $70 and people can call to learn about pricing for sterilization.
The shelters also accept donations and volunteer work.
And, of course, shelters are always looking for permanent families for their animals. PAWS and the Anti-Cruelty Society vaccinate the cats they take in and spays or neuters them.
"Adoption is super important. You're opening up a cage for another animal to come," Laffey said. "But really, if you want to make a huge impact, fostering is the No. 1 way you can help."
Do stories like this matter to you? Subscribe to Block Club Chicago. Every dime we make funds reporting from Chicago's neighborhoods.