LINCOLN PARK — Rebecca O'Neal is one of the most sought-after comedians in New York City, but the TV/podcast/stand-up start got her start in her hometown of Chicago.
O'Neal developed her chops on Twitter and writing for publications including Gawker.tv, BuzzFeed and Vanity Fair. She went on to host WCIU's "One Night Stand Up" and appeared on the Netflix show "Easy" and the podcast "Two Dope Queens."
On Monday, she returns to Chicago for a headlining Tax Day show at The Hideout, 1354 W. Wabansia Ave., featuring fellow comedians Skyler Higley, Ashley Ray and Odinaka Ezeokoli.

As a lead up to the April 15th show, Block Club Chicago talked to O'Neal about how the Midwest prepared her for the East Coast comedy scene, what she misses about Chicago and her years as a hip-hop party promoter.

BCC: How does Chicago fit into your comedy?

RO: I love Chicago so much. I talk about my life, my identity, my personality and everything pretty much in my comedy. It's really natural that Chicago would be a huge part of that. I miss it all the time. I think that definitely comes out in my writing. I feel like all the comics that come to New York do jokes comparing their hometown to moving to a coast. I definitely don't feel any responsibility to dispel stereotypes about Chicago. But I do bring up Chicago's reputation. We have a bad rap. There's a number of homicides we have every year. That's really awful. But I try to make light of it and I bring up the fact that statistics or no statistics, it's a city full of individuals and I'm one of them.

Where do you go when you're in Chicago?

I'm always going to be at Cole's Bar (2338 N. Milwaukee Ave.). That's the first place I did stand-up in 2012 and it's where I hosted an open mike for about two years. The 10-year anniversary is coming up this summer. There are going to be a lot of current and past hosts coming to Chicago. I always go to Uncharted Books (2620 N. Milwaukee Ave.), where I ran a show called "Congrats on your Success." There's an event called Black and Brown Babes Brunch. It's usually in Logan Square, sometimes Pilsen. It's people of color coming together, cooking, just meeting each other. There's a lot of creative people. I always try to hit that when I'm in town. And also, L'Patron (3749 W. Fullerton Ave.) tacos are so good.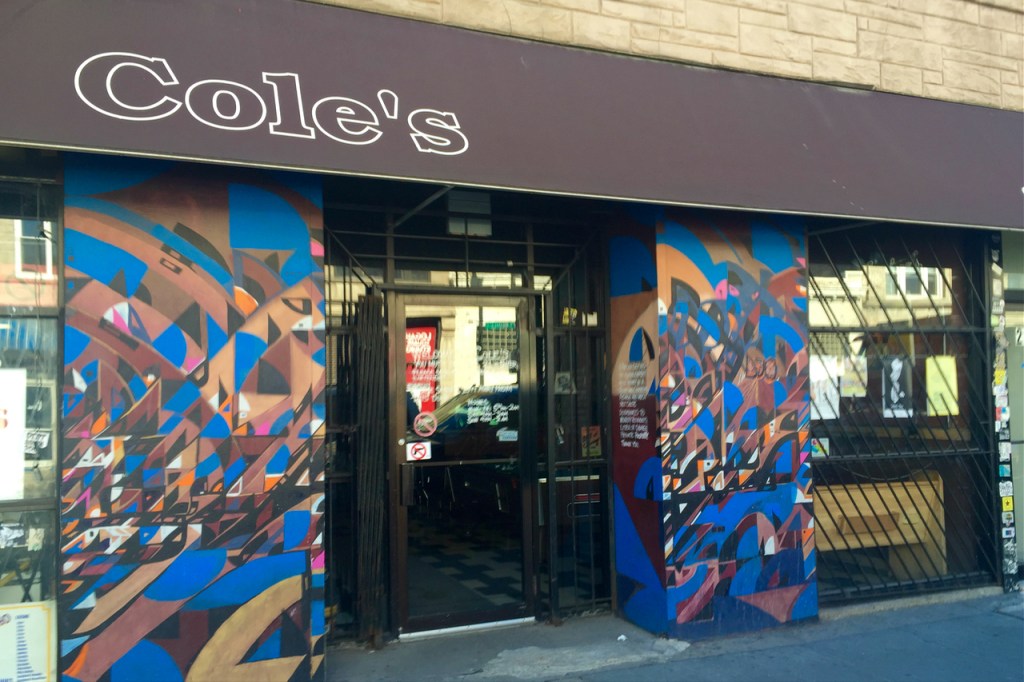 What's special about Chicago comedy?

The time you spend in Chicago, I've learned it's invaluable. I've been in New York for maybe a year and a half. I'm not going to pretend like I know everything. But I will say that stand-up comedians who come from Chicago tend to do great here. It's because you can work really hard in Chicago. You can get really funny before the stakes are super high. When you show up in New York or L.A. and you've got the talent you built in Chicago and the connections you've made, you don't start at zero. It's a great boost and on both coasts, Chicago comedians and the creative community have a huge network. When you show up, you're not an island. You have all the talents, skills and material. Plus, you've got people who've done it before you who in my experience are more than willing to show you what's what.

What more can be done to foster Chicago's comedy scene?

I wish I knew. I don't have those answers, but one thing I noticed is that it's not a bad thing that there's not a huge entertainment industry in Chicago. It's a good place to get good at what you truly want to do with your life without the pressure of monetizing it. If at two years into comedy there were people from Comedy Central watching me perform in a bar basement, I don't know if it would've been good or bad. I was still forming a voice and learning how to perform, write and be a comedian.
Within weeks of getting to New York, there are people contacting you from networks: "Hey we saw you at this DIY garage show and we want you to come down here." It's wild. Maybe once or twice that happened in Chicago and I did comedy there for five and half years. I do hear that people want there to be more of that in Chicago. I think there is more with a lot of TV shows being filmed there and a lot of musicians and directors of their music videos working there. It's great to see. But I do think it's valuable to have places like Chicago where there isn't that. I think that should be preserved in some way because it changes the game.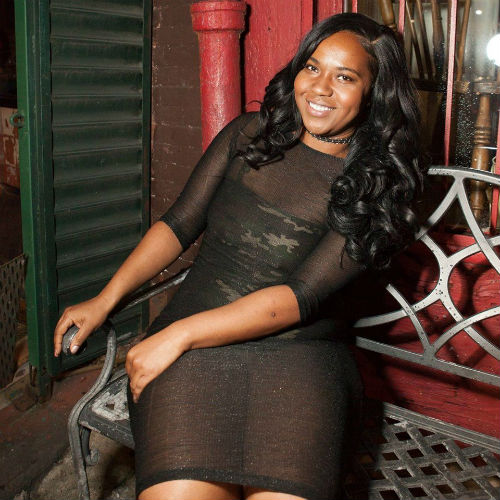 In a Windy City Times article you said your favorite childhood memory is driving in your dad's '62 Malibu to Rainbow Cone. Are you looking forward to seeing family in Chicago?

I'm really looking forward to seeing my dad. He had a heart transplant last year, which is why I was home the last time. I grew up on the Southwest Side, so a lot of Rainbow Cone-type situations: Burgers at Top Notch Beefburger (2116 W. 95th St.) and pies at Bakers Square. My mom lives in Beverly now. I really want to go back and see everything and be on the South Side because there's nothing like that in New York. There's a relaxed vibe in Chicago. Everything in New York is planned within an inch of space. There's just not anything that's not already developed. It's refreshing to be back home.

That piece also mentioned that you worked as a party promoter with the nickname "Becca the Promo Mami."

I dropped out of Columbia College like everybody else and was doing promotional events for rappers and recording artists. A lot of the people I came up with, they are winning in that lane right now. My 20th birthday party was DJed by this rap group called Cool Kids. They were just in the movie "Widows." One of the guys I was closest with, DA Damon, produced the song "Zeze" by Kodak Black. I can't support Kodak Black [who has been charged with sexual assault], but I've streamed the shit out of that song to support my friend because he's got a new baby. It's weird to have those stories because comedy and music do intersect a lot. It's super rare now, but once in a while, either online or at a show, someone will come up and be like, "Okay now hear me out. I might be wrong, but weren't you an underage party promoter in the early 2000s?"

What advice would you give to comedians coming up in the Chicago scene?

Try to get better at comedy every day. When I started, you could hit five mikes on a Monday night. If you have a bike or a skateboard or like to walk really fast, you could hit a bunch of mikes in the Lakeview area: Comedy Sports, Laugh Factory, Stage 773. Every neighborhood has pocket of them. Don't stress yourself, but try new material. Try to up your performance. You are your only standard.
Rebecca O'Neal, Skyler Higley, Ashley Ray, Odinaka Ezeokoli perform at 7 p.m. April 15 at The Hideout. Tickets are $10 and can be purchased here.