IRVING PARK — No one is quite sure what's become of Ringo the Duck, the Chicago River mallard with a plastic six-pack holder wrapped around his mouth and head.
But his plight is now being used to teach nearby elementary school kids about ecology and the environment.
Students at Waters Elementary, 4540 N. Campbell Ave., will soon be learning about plastic's impact on the world.
The school has a nationally recognized ecology program that allows students from kindergarten to eighth grade to participate in a nature-based field experience that focuses on education and restoration during the school year.
"One of the things that we're going to start incorporating into our teaching is the inundation of plastic, both the physical rings that got wrapped around the neck of that poor duck and the micro-plastics that are everywhere and end up in organisms and the food chain," said Pete Leki, director of the school's ecology program.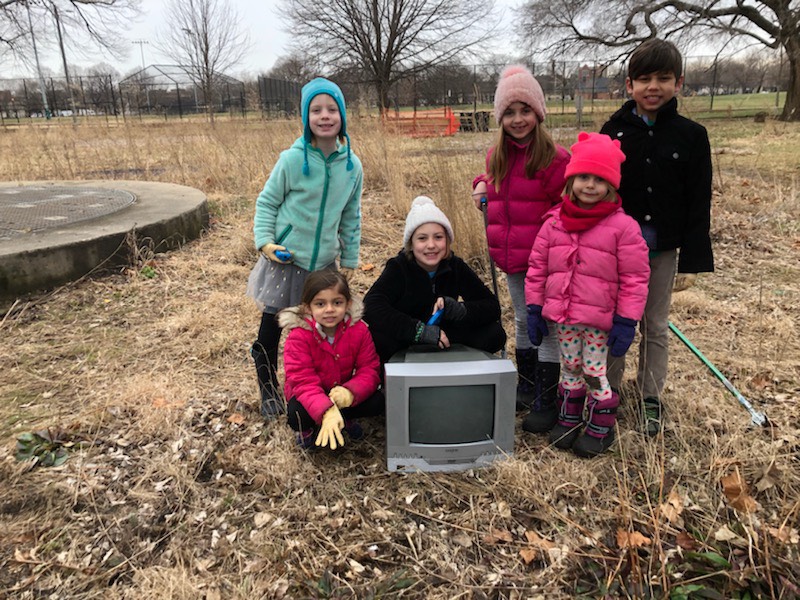 For a recent exercise, students looked at the waste their lunchroom creates and how it can be disposed of in a way that won't put the environment at risk.
"We have composting and recycling for everything in our lunchroom. But when we went to look at what was leftover it was plastic things like forks, straws, the plastic containers, plastic baggies for ketchup and things," Leki said. "We looked at everything and were talking about maybe having a big glass bottle with pump ketchup and mustard.
"We're working on it and this incident with the duck really reinforces that work."
Ringo first caught the neighborhood's attention last month when neighbor Holly Swyers wrote a Facebook post asking what neighbors could do to help rescue a duck that had a plastic six-pack holder stuck on its mouth and neck.
The duck appeared to be nesting with his mate in the North Branch of the Chicago river near Horner Park in the Irving Park neighborhood.
Volunteers crawled through the mud and used rowboats for days to try to catch the duck and cut off the plastic. But they never could catch him, and he hasn't been spotted since.
His story hasn't just inspired Water Elementary School — it also inspired a river cleanup on March 30.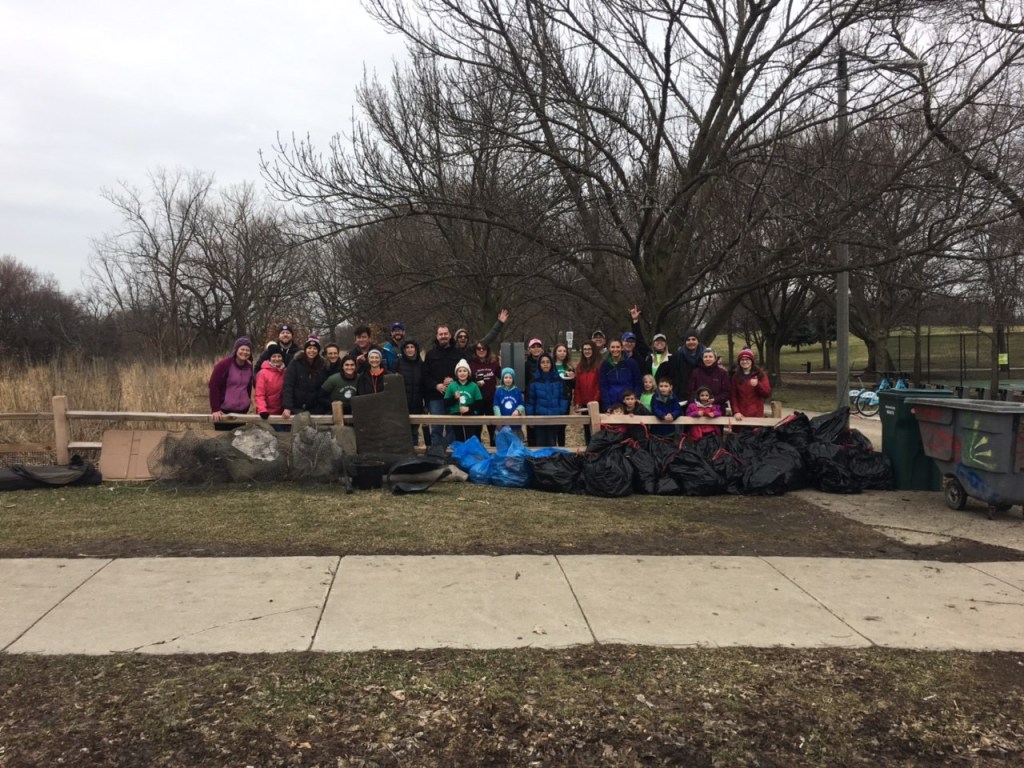 About 60 people came out to clean "every single corner" of the bridge on Montrose Avenue, said Tess Smith-Meseth, one of the neighbors who organized the effort.
About 100 socks, an old television and other pieces of man-made debris were also picked up by the volunteers who were given cleaning supplies, food and tickets to the The Shedd Aquarium thanks to the event's sponsors.
To help with future river cleanups and to organize around concerns about wildlife and the environment, neighbors launched a new Facebook page called Ringo's Environmental Team.
"We'll be setting up more large cleaning events with the help of sponsors, but we're also helping to promote and team up with the Sierra Club Chicago and the Chicago Park District's advisory councils. And we're going to be doing some Earth Day events too," Smith-Meseth said.
Sponsors for the March 30 clean up included Lime Red Studios, The Grateful Dawg LLC, The Shedd Aquarium, Angelos Wine Bar, Chicago Super Sitters, Guaranteed Rate, United Real Estate, Baird and Warner and Metro Design Build.
Do stories like this matter to you? Subscribe to Block Club Chicago. Every dime we make funds reporting from Chicago's neighborhoods.