NORTH CENTER — Michelin-starred chef Iliana Regan's Bunny Bakery is coming back after her fans have funded the new bakery via a second Kickstarter campaign.
In fact, the latest Kickstarter was an enormous success, doubling the campaign's $18,000 goal.
That means the new bakery — to be called Bunny Bakery and Workshop — will open in North Center by the end of the month.

"The Kickstarter money just hit our account today and we're going to be purchasing what we need very soon," said Tim Lacey, manager at Kitsune Restaurant, 4229 N. Lincoln Ave., in which the bakery will open.
In 2015, Regan's first Kickstarter campaign to open a bakery and a series of pop-ups raised $34,000 from 278 backers. She teamed at the time with businessman Phil Tadros, founder of Bow Truss Coffee, who later filed for bankruptcy protection, a case that was eventually dismissed before being completed.
Tadros is not involved in the new bakery.
Named Bunny, the microbakery, Regan's former bakery opened to rave reviews at 2928 N. Broadway in Lakeview in 2016. It featured menu items like foie gras toast — freshly baked bread layered with jam and foie gras in the shape of an owl — as well as brioche donuts with a whiskey glaze and salmon poke.

But three months after opening, the business closed. Citing a lack of "financial backing to pull us through the first few months of leveling out," Regan put the micro bakery concept on ice.

Now, three years later, the bakery is going to be resurrected at Kitsune, which Regan also owns.

"After knocking about for a couple of years, Bunny is moving in with her baby sister, Kitsune. Bunny will strut her stuff during the day and Kitsune will take over at night," a new Kickstarter to support the reopening read.

"We set the Kickstarter for 30 days to raise $18,000 on Feb. 19. In a few days, we were fully funded," Lacey said.

By the time the 30 day campaign ended on March 21, a total of 247 backers had helped raise $36,330 for Bunny — more than double their initial goal.
The new campaign acknowledged the initial campaign, and reached out to initial backers.
"If you donated to the campaign for the original Bunny and didn't get the opportunity to collect your rewards before she tragically closed, fret not," the new Kickstarter description read. "Email us at bunnybakeryandworkshop@gmail.com with a copy of your receipt for the original campaign and we'll be in touch with the details …Thank you again for always being supportive and understanding."
With the latest Kickstarter funding in hand, the goal is to reopen Bunny inside of Kitsune by the end of the month.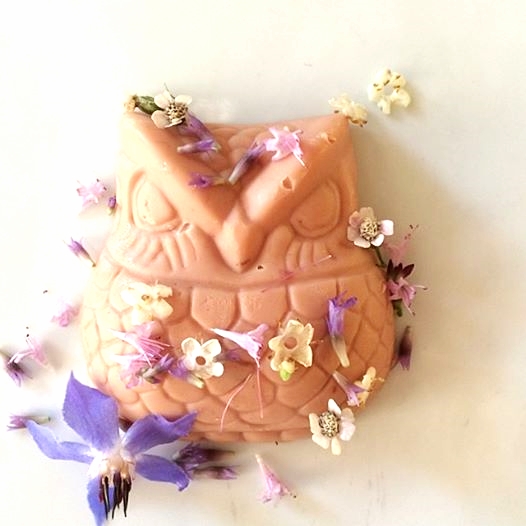 "Bunny is something that Iliana wanted to keep doing and the timing was just right, and we're not open at all during the day and it just made sense to have Bunny be open here during the day," Lacey said.

Once Bunny reopens, it will serve breakfast and lunch, classic pastries, breads, and ice cream sodas, while Kitsune will continue to serve dinner.

"Bunny has been her baby and it's something she didn't want to let go of," Lacey said.
Do stories like this matter to you? Subscribe to Block Club Chicago. Every dime we make funds reporting from Chicago's neighborhoods.