CHICAGO — Taboo Tabou, which launched in the basement of the famed Lakeview punk shop The Alley 25 years ago before getting its own store in 2016, announced it's closing in the coming weeks.
And a new version of The Alley, which closed its original shop in 2016 only to reopen and close again late last year, will soon open in the Taboo Tabou storefront at 843 W. Belmont Ave., said Mark Thomas, the longtime owner of both stores.
For Taboo Tabou, the end is near. A going out of business sale launched Friday.
The lingerie-and-sex-toy store was a neighborhood icon in itself, part of the mosaic that helped define the retail landscape of Lakeview's Belmont Avenue.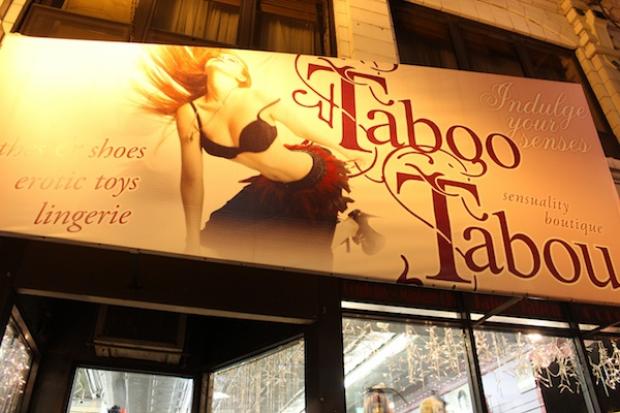 But "the retail environment in Lakeview was becoming even more challenging," leading to the impending closure of a "marginally profitable shop," Thomas said.
With massive CTA construction nearby, declining foot traffic and the loss of sales to online shoppers, Thomas decided to make the switch back to The Alley, which he said has a stronger brand than Taboo Tabou.
"After 25 years, a decision has been made to close our remaining store Taboo-Tabou," he said.
The new Alley, Thomas said, comes back after a survey of Facebook fans picked its native Lakeview for a new life for the shop — over second-choice Schaumburg, a choice he called "shocking" — and Wicker Park and Logan Square.
"It was kind of like the mayoral race. Nine or ten places got a bunch of votes," Thomas said.
Thomas closed The Alley Cafe after facing health issues, which included chronic back pain, for which he's had eight surgeries in four years, he wrote.
Now 65, Thomas said the goal is for a new Alley to be open in mid-to-late-May. He said he has reached an "exciting arrangement" with a key employee who worked at The Alley for 25 years to step up to ownership as he transitions out of the business over the next five-seven years.
"I will continue to be involved as long as I live with t-shirt designs and merchandise selection and twisted ideas," he wrote.
The decision to shutter Taboo Tabou and reopen The Alley comes just days after the nearby Hollywood Mirror vintage shop at 812 W. Belmont Ave. announced it is closing.
Thomas, in an email, acknowledged his neighbor's closing in his announcement to reopen an Alley. He said that many of his business peers thought it was a "fool's errand" to reopen a retail store, but The Alley is a strong brand, and almost half of sales come from Alley logo merchandise.
He also said although The Alley has a strong following, it's essential for fans to be customers.
"We're going to send a message to our customers that if you want The Alley to be here another 20 years, you can't just love the store. You have to shop at it."
The new Alley will carry Alley-branded t-shirts, Alley-branded leather motorcycle gear, shoes, sterling jewelry, alternative clothing and "other products The Alley is known for," Thomas wrote.
He said The Alley is fortunate to have a "multi-generational customer base" that includes original customers from 40 years ago who bring back their children and grandchildren, who in turn also become avid customers. Once known as a "white rockers store," Latinos now make up 30 percent and African-Americans 15-20 percent of the shop's customers, Thomas said.
Taboo Tabou briefly emerged from The Alley's shadows when it moved in 2016 into the former Nationwide Video near Clark and Belmont.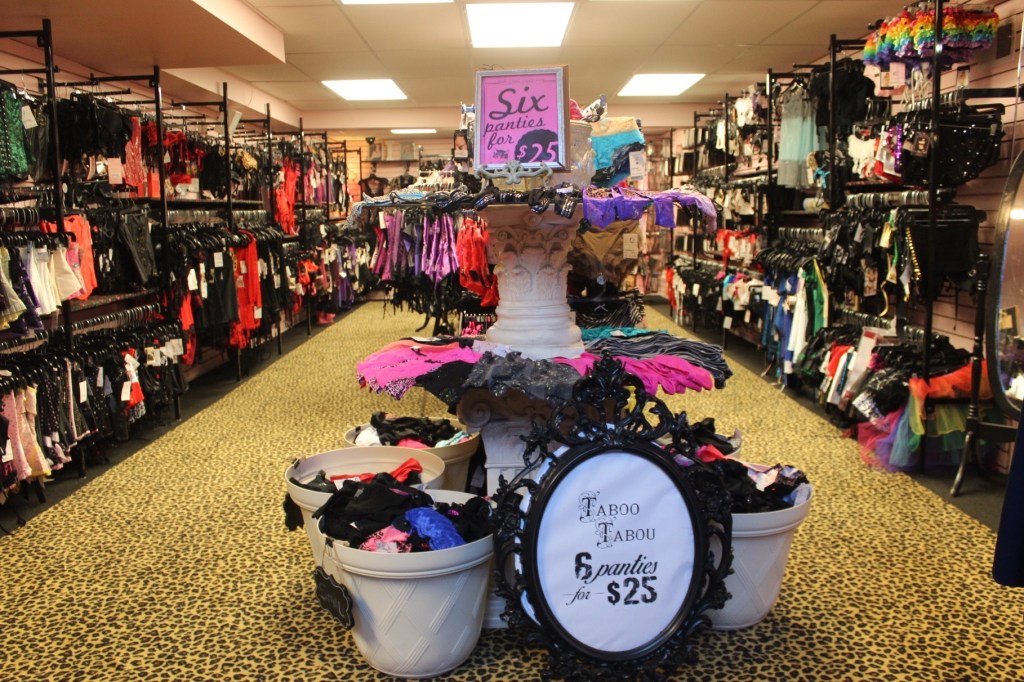 Do stories like this matter to you? Subscribe to Block Club Chicago. Every dime we make funds reporting from Chicago's neighborhoods.