WICKER PARK — The Gurgoyle Fountain in Wicker Park will receive a major facelift thanks to the neighborhood's special taxing district.
The chairman of Wicker Park Bucktown Special Service Area No. 33, David Ginople, described the park as the "epicenter of the neighborhood" — drawing young kids playing sports, people sunbathing in the summertime and parents pushing their babies in strollers.
"It's a very popular meeting spot," he said. "The restoration of the fountain, in my mind, is more about legacy making. … As a commission, we felt that the preservation of the fountain was a good investment in the neighborhood's future."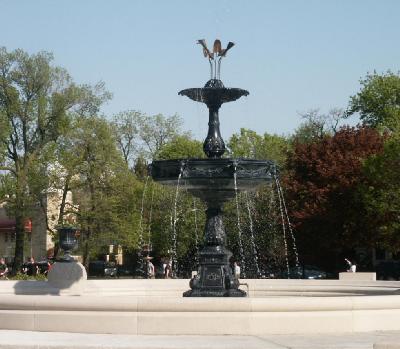 A $67,000 grant was awarded to the Conservation of Sculpture & Objects Studio and the SSA No. 33 is partnering with Chicago Park District preservation architect Michael Fus.
Restoration has already begun. By July, visitors to the park will notice the following improvements:
Removal of old paint and corrosion from the fountain and its cast iron urns
Repainting and resealing the fountain to protect it against future damage
Reconstruction of the top ornament of the fountain
The original cast iron Gurgoyle Fountain was created and installed in 1895 by J.L. Motts Iron Works. It was given the name "Gurgoyle," the Spanish variant of gargoyle, because that was in more popular use in 1895.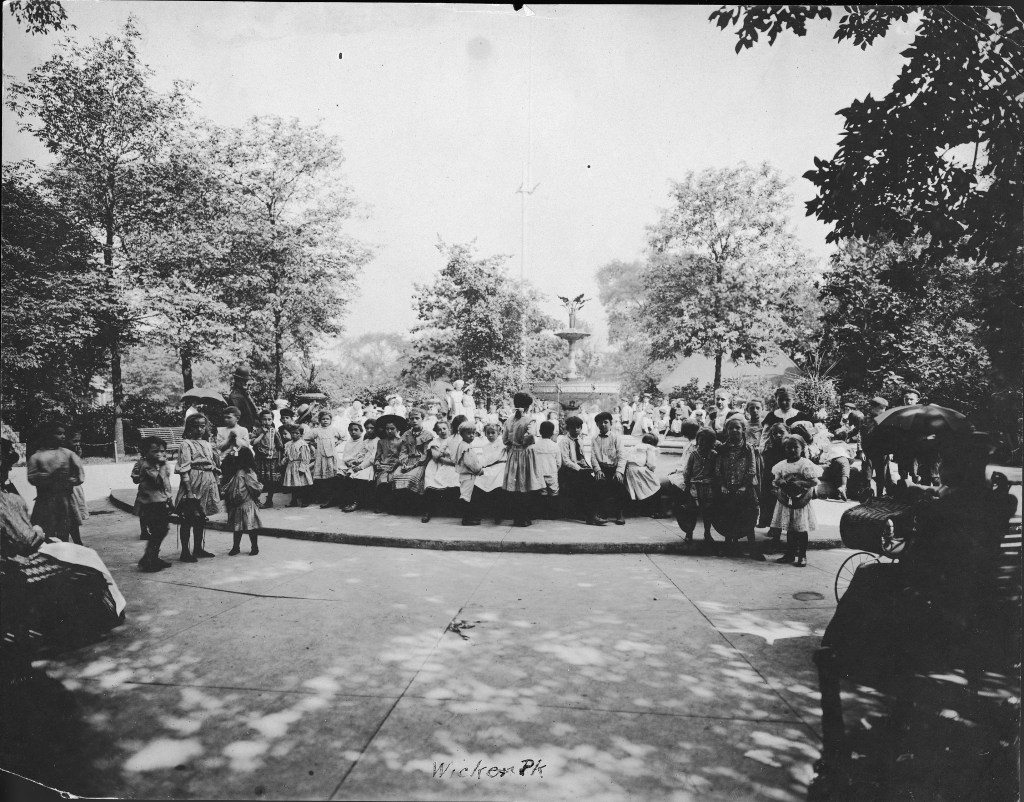 In 1908, the fountain was removed and a wading pool for children was installed in its place. A replica of the 1895 Gurgoyle Fountain was reinstalled in 2002 by Robinson Iron, cast from the original fountain molds.
Doug Wood, leader of the Wicker Park Garden Club and coordinator of events and fundraising for the Wicker Park Advisory Council, has worked as a volunteer in the park since 2002.
He described the Gurgoyle Fountain as a symbol of life, change, creative inspiration and accomplishment.
"Numerous historic photos dating from 1895 show the fountain court was the center of activity and a meeting place for people from the neighborhood and from all over the city," Wood said. "With the support of WPB SSA No. 33, the fountain will continue to be the center of our community."
The 2019 restoration isn't the first time the fountain has seen some love.
In 2007, the SSA partnered with the Wicker Park Advisory Council to fund the purchase of eight white urns that mark the four entrances to the fountain court, as well as twelve historic benches.
The SSA No. 33 is one of more than 50 business improvement districts in Chicago.
Moving forward, the Advisory Council and the SSA will work with the Chicago Park District and elected officials will establish and obtain funding for an annual maintenance plan for the fountain.