LINCOLN PARK — Ald. Michele Smith declared victory over Derek Lindblom Tuesday night in the race to keep her 43rd Ward seat.
With 98 percent of precincts reporting, Smith had 53.7 percent of the vote to Lindblom's 46.3 percent, according to the Chicago Board of Elections.
Celebrating with supporters at Red Lion Pub, Smith said Lindblom conceded.
"Derek said it was a great race and he wished me well in the next four years," she said.
Smith said the city is "on the brink of tremendous change."
"I'm really looking forward to working with Mayor-elect Lori Lightfoot to make the changes that our city and our ward has been seeking," Smith said. "The voters understood my record of reform and working hard in the interest of our ward."
Smith, who will be entering her third term, campaigned on "finishing the job." She billed herself as a reform candidate who would continue fighting City Hall for a more transparent government. She has never shied from working with developers but was a stark critic of Lincoln Yards as an example of poor city planning.
Lindblom, a Harvard-educated lawyer and former staffer to Mayor Rahm Emanuel, proved to be a formidable opponent.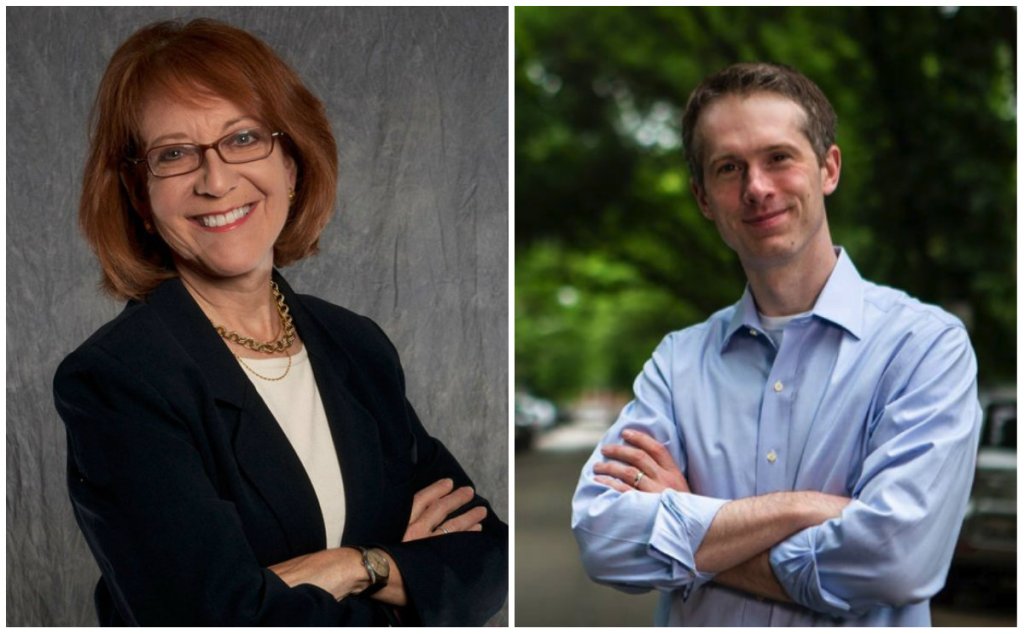 Neither candidate played nice, and, just like in 2015, the race went negative. Smith's campaign created a website attacking Lindblom for his previous work at Bain & Company. The website hoped to create a link between Lindblom and Mitt Romney's business dealings at Bain Capital.
This was Smith's third run-off election in a row, and property taxes and the Lincoln Yards development were among the chief issues on the minds of voters.
Collectively, both candidates managed to rack up well over $1 million over the course of the campaign.
RELATED: Candidates In 43rd Ward Unite, Accuse Ald. Smith's Campaign Of Pushing Newcomers Off The Ballot: 'It's A Shame'
Lindblom also ran himself as a reform candidate, calling himself "a new kind of alderman." He attacked Smith for breaking campaign promises to constituents. He highlighted Smith's consulting work after campaigning to be a full-time alderman and her 2015 vote in favor of the largest property tax increase in city history.
The 43rd ward includes most of Lincoln Park, along with parts of Gold Coast and Old Town.
Do stories like this matter to you? Subscribe to Block Club Chicago. Every dime we make funds reporting from Chicago's neighborhoods.