AVONDALE — Before Ald. Ariel Reboyras (30th) declared victory over challenger Jessica Gutierrez on Tuesday night, he set his draft beer down on a wooden table, paused an interview with a reporter and took time to accept an important phone call.
It was Ald. Ed Burke (14th) who made Reboyras' iPhone buzz.
"I've always said that I'm with you," Reboyras told Burke, who won re-election in February despite being charged by the feds with corruption. "I worked my ass off. … You are my papi. … Always will be."
About an hour later, tears welled in Reboyras' eyes as he stood at a makeshift altar near the front door of Crawford's Food & Spirits and declared victory over challenger Gutierrez, the daughter of former U.S. Rep. Luis Gutierrez.
The 31-year-old had promised voters that, if elected, she'd put an end to Reboyras' "machine-style" politics.
Reboyras, who was elected in 2003, voted more than 96 percent of the time with outgoing Mayor Rahm Emanuel and closely aligned himself with former Cook County Assessor Joe Berrios.
On Tuesday night, none of that appeared to matter.
"I want to thank my voters, who understood my vision," Reboyras told the crowd and a denizen of reporters after declaring victory. "It's been seven months. I've worked as hard as I did this election, as I did my first. I walked my ward three times. I knew every street."
"That's why you won!" a woman shouted.
"We love you!" a man yelled.
After a toxic election season, Reboyras was one of the few Emanuel supporters who managed to narrowly hold onto his power, taking 51.9 percent of the vote to Gutierrez's 48.1 percent. Only 296 votes separated the two candidates.
Gutierrez pushed Reboyras into a runoff on Feb. 26 — a feat that she said deserved its own celebration.
"He ran a negative, nasty campaign filled with lies and defamation and harassment and intimidation," she said Tuesday night. "I think we should be extremely proud. We took on the machine and this time we didn't win, but we definitely, definitely didn't lose."
Gutierrez added that she next plans to run to unseat Reboyras as the 30th Ward's Democratic Committeeman.
"We do not have time in Chicago to stop fighting," Gutierrez said. "The only way that we can fight against that corrupt power is to build community power."
According to Politico, her campaign accepted a $72,500 donation from the Immigration Reform Fund — one of her father's Political Action Committees.
The majority-Hispanic 30th Ward contains all or parts of Irving Park, Portage Park, Hermosa and Belmont-Cragin. Top issues of concern for voters included safety and community policing, economic development, affordable housing and the looming threat of gentrification.
A notably diverse crowd surrounded Reboyras inside Crawford's Food & Spirits on School Street in Avondale. People were both young and old, Hispanic and Polish. They donned both White Sox and Cubs hats. Some flashed Chicago Police Department pins, while others sported nose rings.
One older man wearing a blue gingham button-down donned a cherry-red Make America Great Again cap.
At the bar was Wes Khan, a Chicago-based developer who said he supported Reboyras since he's "pro-business" — but within reason.
"He's fair to the developers. He's a reasonable person," Khan said. "[But] he won't ever push something that's not good for the ward."
Elle Bradley and her husband, who is a 30th Ward superintendent, have lived in Avondale for 30 years and are currently raising their 12-year-old daughter there. Reboyras supports the community in ways that "no one else does," she said.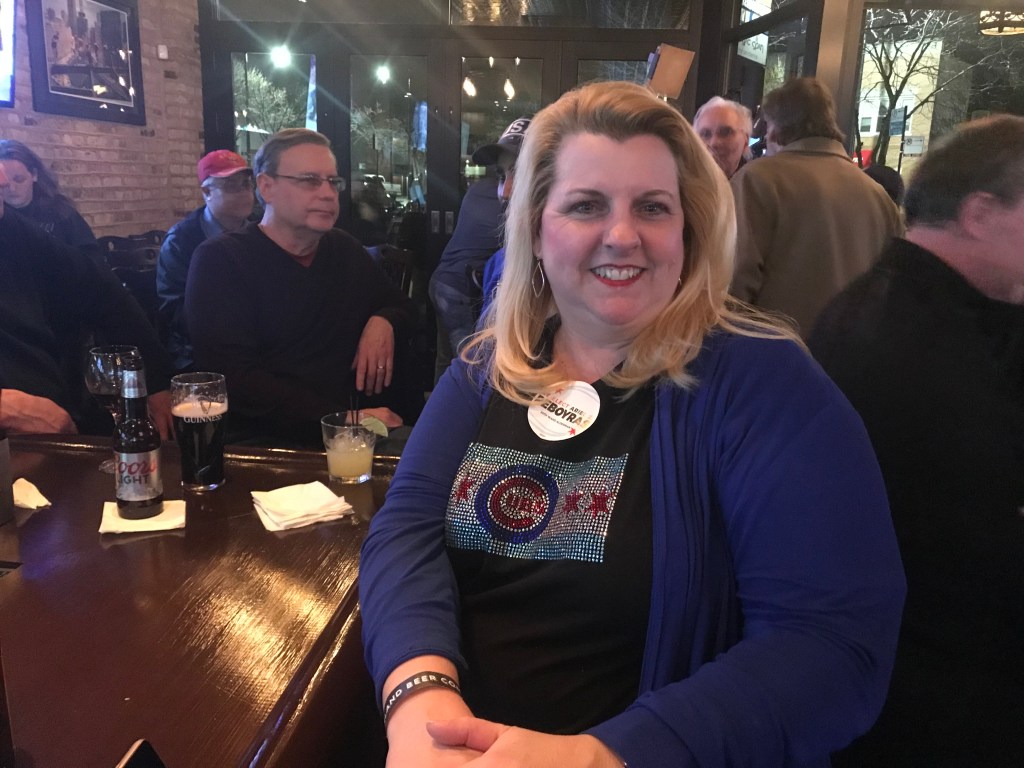 For example, the Polish community likes him because the alderman, who is of Puerto Rican descent, took time to learn Polish, Bradley said.
"He's not like a machine politician," Bradley said. "Even though he's been there so long."
Connie Power doesn't live in the ward, but she met Reboyras in 1989 and has supported him ever since. Despite claims of sexism from Gutierrez, Power said that's not true in her experience.
"I don't take that seriously because he's not sexist," she said. "He supports women."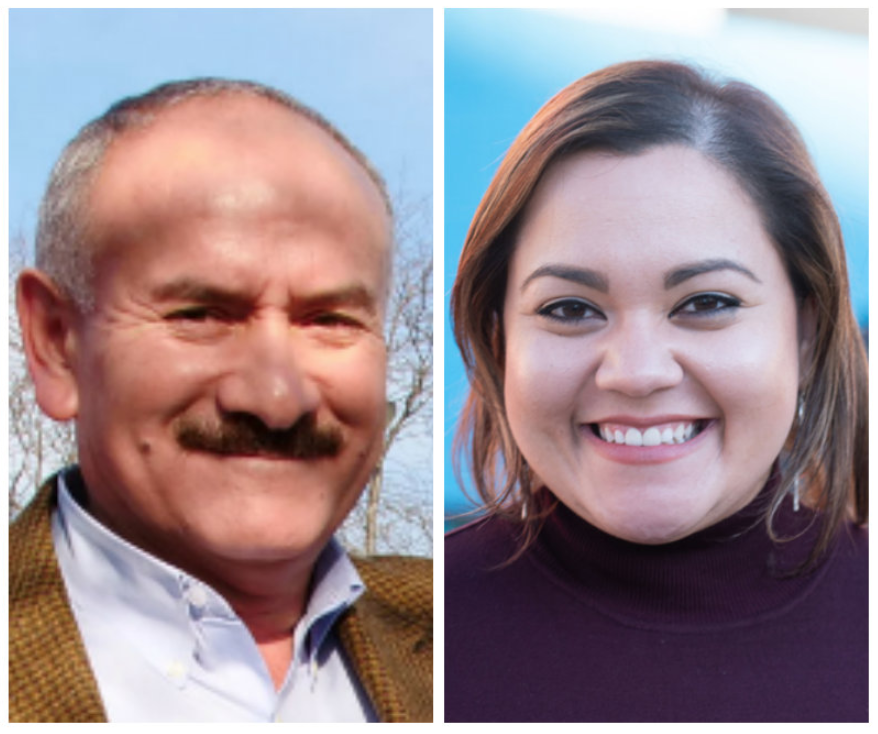 Karen Stonehouse, 51, has lived in Avondale in 17 years. She, too, put her faith in Reboyras to help oversee the day-to-day on her block.
For example, she said, the alderman has organized several community meetings related to a proposed 4-story condo pitched on her street.
"That's all you can ask for," she said. "(Gutierrez) has plenty of years to run for office."
Gutierrez pitched herself as a fresh voice on City Council, someone who would support an elected school board and implement a participatory budgeting strategy for Tax Increment Financing districts.
The campaign turned ugly a few weeks ago when some 30th Ward voters received the text message, "Jessica Gutierrez's daddy is trying to buy this election. Tell them we aren't for sale! Re-elect Reboyras today!"
In response, Jessica Gutierrez accused Reboyras of "blatant sexism" in an interview with the Sun-Times.
Two days before the election, Gutierrez filed a police report against a Reboyras supporter who posted a 19-minute Facebook Live video in which he filmed himself walking around the 31-year-old's apartment.
In the video, Esteben Burgoa questioned the legality of Gutierrez's 30th Ward residency. The Reboyras campaign shared Burgoa's video in a Facebook post, which was later deleted.
On Tuesday night, Burgoa stood behind Reboyras at Crawford's as the alderman declared victory over Gutierrez. Burgoa held a sign that read, "Mayor 2023," above an American flag.
"He's a grandpa. He's a father … I'm just someone defending a human being," said Burgoa, defending his Facebook Live video outside Gutierrez's apartment.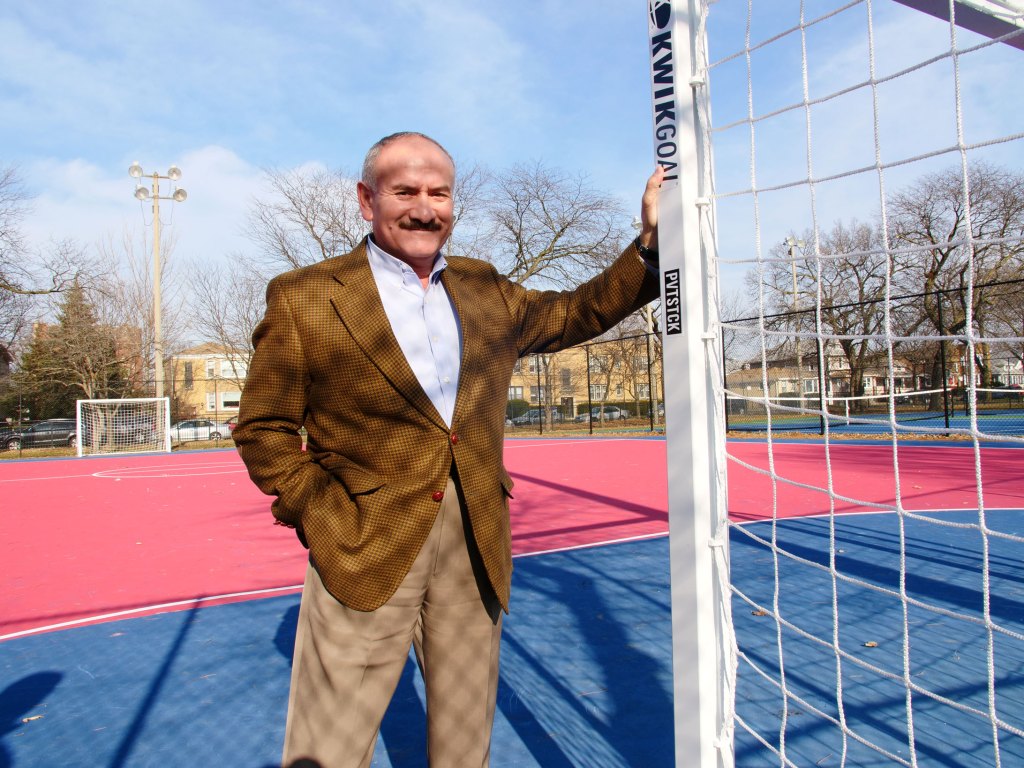 Do stories like this matter to you? Subscribe to Block Club Chicago. Every dime we make funds reporting from Chicago's neighborhoods.