DOWNTOWN — Amid investigations into vote buying during last months election, the Hispanic Lawyers Association and Puerto Rican Bar Association of Illinois plan to deploy at least 20 attorneys to polling places across the 25th Ward during the April 2 runoff election.
At a press conference at City Hall Friday morning, Juan Morado Jr., president of Hispanic Lawyers Association, and Claudia Badillo, president of the Puerto Rican Bar Association, said the plan to increase poll watchers was in direct response to electoral fraud allegations that emerged in the 25th Ward aldermanic race.
"The 25th ward has been rocked by a number of allegations from the current alderman," Morado said. "It's really important that there is trust in the institution and the next representative of the area is chosen in a way that is seen as transparent and in a forthright process."
RELATED: State Officials Investigating Alleged Vote Buying In 25th Ward Race

Last month, the Attorney General's office and State's Attorney's office both opened investigations after some fourth precinct voters said they were given $20 gift cards in exchange for a vote for candidate Byron Sigcho Lopez.
Another investigation by the State's Attorney's office and the Chicago Board of Elections were looking into claims of ballot theft at a Chinatown senior citizen center.
Sigcho Lopez's campaign has previously denied both allegations.
RELATED: State Rep Alleges Chinatown Votes Are Being Stolen To Help Candidate Trying To Replace Danny Solis
Tandra Simonton, a spokeswoman for the State's Attorney's office, told Block Club Chicago that a team of prosecutors were investigating the claims. Simonton has not answered multiple requests for updates on the investigations.
Annie Thompson, a spokeswoman for the Attorney General's office, said two assistant attorneys were dispatched on election day to Barbara Jean Wright Courts following a complaint and the investigation was ongoing.
Morado called the allegations "very serious"  and said the organizations were committed to safeguarding voters rights in the diverse ward, which includes parts of Pilsen, the West Loop, the South Loop, Chinatown, McKinley Park and University Village.
The two organizations frequently monitor elections in Chicago and the suburbs, but this larger effort is due to the ward's large Latino population and the ongoing investigations, Morado said.
Morado and Badillo said they hope to bring the Asian American Bar Association, Chinese American Bar Association and the Cook County Bar Association on board to ensure voters' rights are protected and no electoral fraud is committed.
The organizations are also working with the Chicago Lawyers' Committee for Civil Rights, which staffs a hotline where voters can report electoral abuse.
People witnessing suspicious activities during election day are urged to call the Chicago Lawyers Committee on Civil Rights at 866-OUR-VOTE or contact Chicago Board of Elections, Badillo said.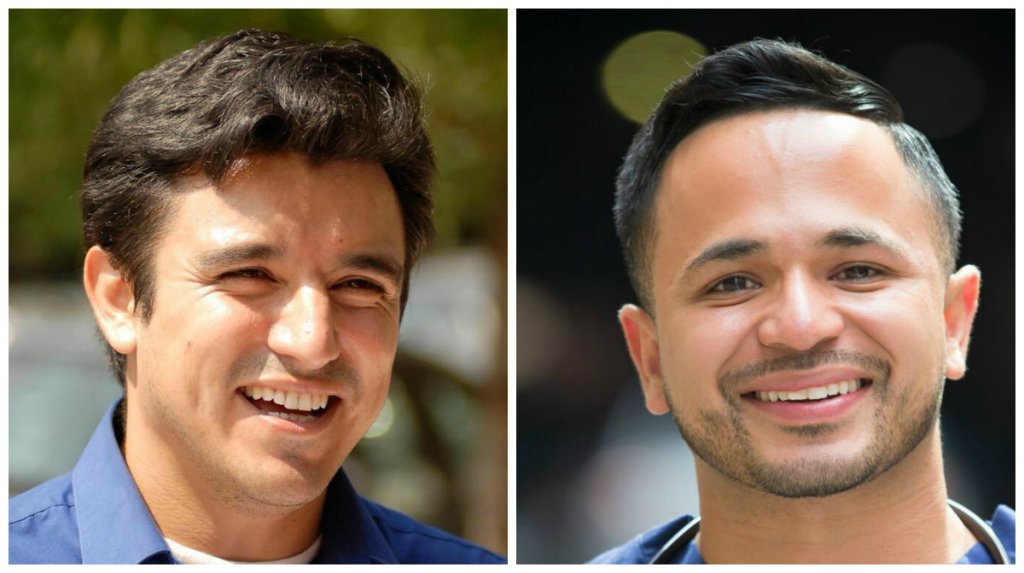 In the Feb. 26 election, Sigcho Lopez won 29 percent of the vote, while challenger Alex Acevedo received 22 percent of the vote in the five way-race, according to the Chicago Board of Elections.
The winner of the April contest will replace disgraced Ald. Danny Solis, who announced he wouldn't run for re-election last year after 23 years in office.
In January, a bombshell Sun-Times report revealed Solis wore a wire, secretly recording Ald. Ed Burke (14th) for the feds. He's been missing from City Hall since.
Solis was appointed to the 25th Ward seat in 1996.
The runoff election is April 2.
Do stories like this matter to you? Subscribe to Block Club Chicago. Every dime we make funds reporting from Chicago's neighborhoods.