EDGEWATER — After a devastating apartment fire earlier this month, Syrian Community Network's downstairs offices were left completely destroyed by water damage from firefighters extinguishing the flames.
For a small nonprofit on a tight budget, the damage could have set their operation back by months. But the Edgewater agency that serves refugees across the country has received an outpouring of support from across the city, as leaders have fielded more than 25 offers from people and groups offering up help.
Thanks to one generous offer, Syrian Community Network will be temporarily setting up shop at Edgewater Presbyterian Church, 1020 W. Bryn Mawr Ave.

"It was very heartwarming," said Suzanne Sahloul, executive director of the group. "I kind of knew in my heart that the support would happen."
Between the fire and the New Zealand mosque shootings that killed 50, it's been a tough month for the nonprofit. The support of neighbors came at the right time, Sahloul said.

"With everything terrible happening in the world, having all these people reach out was like medicine," she said. "The world is really not that terrible, it is full of good people."
Barbara Cathy, lead pastor at Edgewater Presbyterian, said the decision to support the Syrian Community Network was an easy one.

"We are delighted," she said. "Everything we do in this building is about making a difference for people in this community, spiritually and socially."

As a member of the Edgewater Community Religious Association, a coalition of religious organizations focused on promoting positive interfaith relations, Edgewater Presbyterian is home to a number of different faith-based nonprofits, Cathy said.
"We believe that we are all God's people so we all share in the love of God," Cathy said.
The Syrian Community Network, which has been provided with space and internet at the church, will be able to work there for as long as they need while their offices at 5439 N. Broadway St. are being repaired.
Because of Edgewater Presbyterian's generosity, the Syrian Community Network will be back in business by next week.
Joe Burton, who runs the Bughouse Theater in North Center, was among those who offered up space to the Syrian Community Network after the fire. Burton felt called to help the nonprofit, especially because of the poor treatment many refugees face, he said.

"I think it is shameful that our country hasn't been more welcoming to migrants and refugees in recent years," he said. "Finding a way to help has been in the back of my mind for a long time."
Sahloul especially wants to thank GirlForward, a nonprofit that supports girls who have been displaced by conflict or persecution. They were instrumental in helping the Syrian Community Network in the first few days after the fire.
The outpouring of support "makes me feel proud as a Chicagoan and proud to live here," Sahloul said.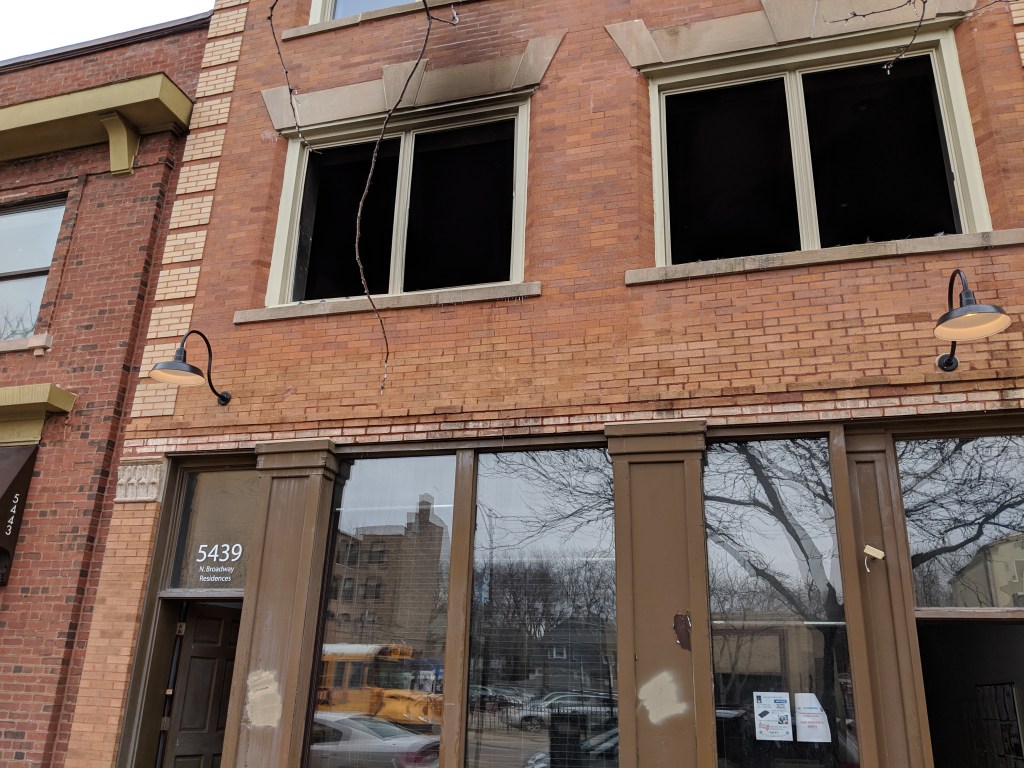 Do stories like this matter to you? Subscribe to Block Club Chicago. Every dime we make funds reporting from Chicago's neighborhoods.