WICKER PARK — Hoping to share his heritage, and his sweet tooth, South Korea native and restaurant manager Richard Kim plans to open Chicago's second Tous Les Jours franchise next month in Wicker Park.
Kim is aiming for an early-to-mid April opening at 1726 W. Division St.
Meaning "every day" in French, Tous Les Jours is a chain bakery based in South Korea with more than 1,500 shops worldwide.
In Chicago-proper, the chain has yet to venture outside the Chinatown neighborhood (2144 S. Archer Ave.) Tous Les Jours has found success in several Chicago suburbs, but those bakeries are near where large concentration of Asian-American populations live, Kim said.
Kim hopes Wicker Park locals and tourists will embrace Tous Les Jours and help transition French-Asian baked goods from "trendy" to "mainstream."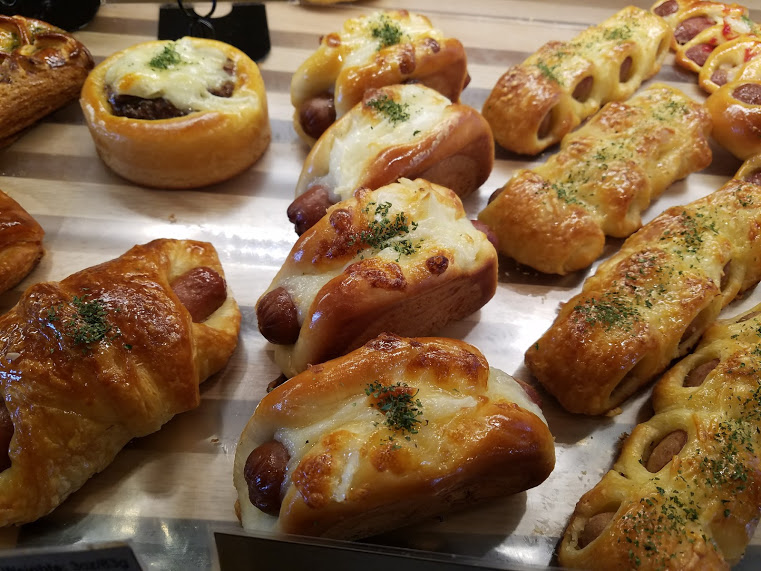 "There are few neighborhoods like Wicker Park (that) have as
much trendiness and would embrace something so new, different and delicious," he said.
Tous Les Jours began with a Korean businessman's craving for eclairs, croissants and other French pastries.
Hur Young-in opened the first bakery in 1988, infusing French pastry recipes with Korean flavors, such as green tea and sesame.
He also took savory pastries with ham and cheese and added sweetness with condensed milk and honey — a concept popular in Asia, but "strange to most European and western tastes," Kim said.
The Wicker Park franchise will carry traditional French items, such as muffins, croque monsieur, croissants, feuilletes, pan bread and croquettes.
Inside South Korean pastries, customers will a variety of flavors, from custard to pumpkin to red bean.
For example, try the Soboro. A "Korean streusel bread," soboro has a pastry bread cookie base that is coated with a hard streusel topping of flour, sugar and butter and filled with sweet potato, red bean or strawberry jam.
Or, give any of the cream cheese-filled breads a try. Those come in the following flavors: mocha, walnut, almond, rye and red bean.
Kim was born in South Korea and moved to Chicago at the age of 2. He grew up in the city, but his parents later moved to suburban Northbrook.
Kim lived in the Wicker Park and Bucktown neighborhoods for about a decade after college. For seven of those years, he lived at the corner of North and Ashland avenues, near Hollywood Grill.
Now 35, Kim lives in Uptown — a neighborhood where he could afford to purchase property, he said.
"I wish I could have stayed in that area," he said, referring to Wicker Park.
In a way, Tous Les Jours will allow Kim to move back to the neighborhood. He is excited to share his culture with the "mainstream market" — something he had the opportunity to do while managing Sunda New Asian in River North.
Tous Les Jours has already flourished in places like Texas and Colorado, which gives Kim hope for the Chicago market.
"Now they're popping up everywhere … To me, that's a sign that people are more widely accepting of Korean food, Korean culture," he said. "It'll only be a matter of time before we're clamoring for more French-Asian bakeries in our city."