DOWNTOWN — This winter feels like it's been the worst in decades — and like it's lasted decades.
But Chicago's winter, which comes to its astronomical end on Wednesday, wasn't actually all that bad, at least according to the numbers.
Chicago's average temperature between December and February is 26.4 degrees, and this year the city clocked in at an average temperature of 26.7 over those months, said Kevin Donofrio, a National Weather Service meteorologist. That means most of this winter was actually .3 degrees warmer than usual.
December was 5.5 degrees warmer than normal, while January and February were just 2.8 degrees and 1.8 degrees colder than normal, respectively.
This winter was just slightly snowier than normal, too, with 41.6 inches of snow as of Tuesday while normally Chicago has about 36.3 inches of snow by now, Donofrio said.
Why did this winter feel so miserable, then?
Well, when this winter got low, it got low. We won't soon forget the days-long polar vortex that hit at the end of January. Schools were closed, businesses shut down and the city hit 23 degrees below zero during that time (and felt much colder). That was the fifth-coldest temperature ever recorded in Chicago, just 4 degrees warmer than the recordholder of 27 below zero set on Jan. 20, 1985.
Those polar vortex days also marked the first time since 1985 that Chicago saw back-to-back days where the high temperature was 20 below or colder.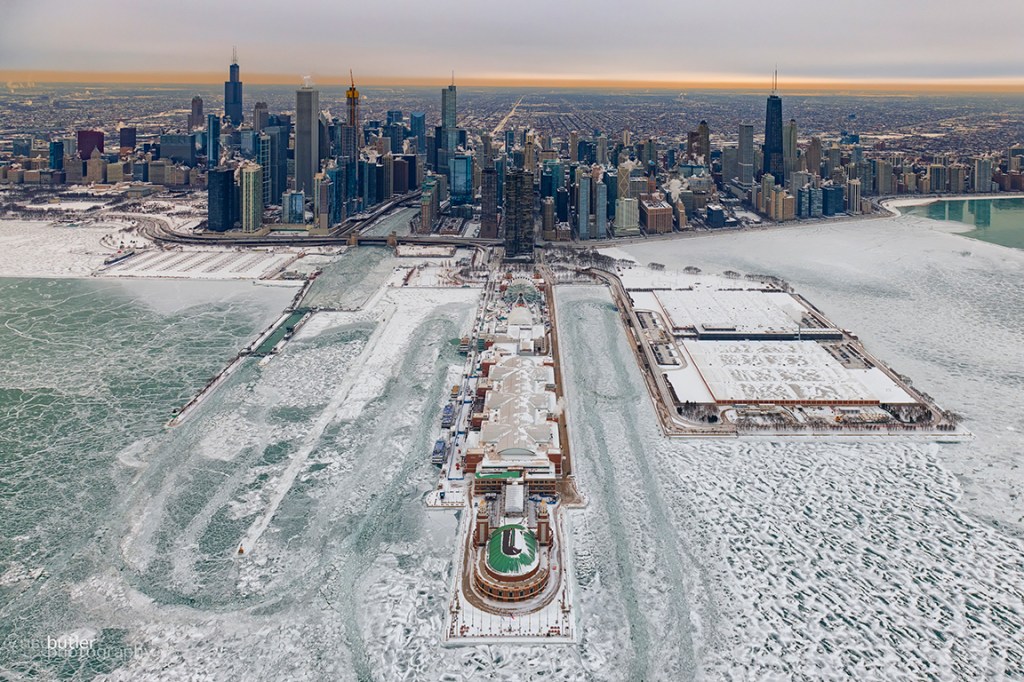 "We had 52 consecutive hours where the temperature was below zero, which was the fourth-longest such streak since 1929, 1930," Donofrio said. "Ironically, a few days later, we had a warmup to the 50s."
And the city also got hit with 34 straights day of precipitation — meaning snow, rain and flurries, among other things — starting in January and ending in February. That "shattered" the record of 19 days of precipitation set during a stretch between 1945 and 1946, Donofrio said.
Plus, the winter weather got an early start and has dragged on: November was unusually cold and the month saw 12 inches of snow, including the fifth-largest November snowstorm in Chicago's recorded history.
March had a cold start, too, with a low of 3 below zero on March 4, the coldest March temperature in 17 years. The beginning of this month saw four days in a row of single-digit temperatures.
"We basically until the 13th we were below normal for high and low temperatures," Donofrio said. "Likely, we will finish below normal, but probably pretty close to the amount of precipitation that we normally see in the month."
Spring weather is coming, though: Temperatures in the 40s and 50s are expected for the rest of the week, and Sunday could hit nearly 60 degrees.
Do stories like this matter to you? Subscribe to Block Club Chicago. Every dime we make funds reporting from Chicago's neighborhoods.