SOUTH LOOP — There are few jobs in Chicago where you can work beside giant dinosaurs or dig through dirt for fossils.
But at the Field Museum, hundreds of volunteers do just that — and more, with the museum's volunteers doing everything from finding ancient shark teeth to teaching kids about history.
The museum at 1400 S. Lake Shore Drive has about 700 volunteers who work throughout the year, said Megan Bradley, the museum's volunteer manager. They all take on different tasks: A few look for fossils, others lead tours and talk to kids, there are people who do administrative tasks and some help catalog the museum's specimens.
And volunteers come from all walks of life, with the Field's ranks filled by everyone from students to retirees.
The perks of volunteering can be as interesting as the tasks, with one volunteer even having an ancient shark species named after her due to her work at the Field.
"Our volunteers are extremely passionate about science, about our collections, about the work we are doing here at the museum but also all around the world," Bradley said.
The museum is always looking for docents who work with the public, Bradley said, noting the museum has about 250 volunteers in that role. About another 100 people help with education programs.
The Field has another 300 people volunteering in behind-the-scenes roles — think people who sort through dirt to find fossils — but those positions are in high demand and the museum receives "a lot" of applications whenever there's an opening, Bradley said.
But volunteers tend to come back, Bradley said: Some have spent more than 40 years giving their spare time to the museum.
Life As A Field Volunteer
The Field's volunteers can go through exhibits with a guest for free or go to lectures and events. There's also the pride that comes with being able to help out and give back at a "neat place" like the Field, Bradley said.
One volunteer, Karen Nordquist, even had a species of shark named after her in honor of her work at the Field Museum. Nordquist has been a volunteer at the museum since she retired from work at a chemical company 20 years ago.
Nordquist started taking classes at the Field and became a docent, or a museum guide, as a way to continue learning and give back to the museum. Her background in research led to her switching roles so she could help the museum's geology experts with their research. She did whatever they needed, she said, including the less glamorous jobs like filing papers.
Then someone mentioned microsorting.
Just like that, microsorting was Nordquist's passion. Several days a week, she'd head to the Field and spend hours staring into a microscope, going through sediment a teaspoon at a time to find minuscule fossils and other oddities.
"People, when they think of fossils, they think of these big dinosaur bones, big crocodile bones, big bones," Nordquist said. "But you can learn about the ancient environment from the little, tiny bones. There are some microsites that just have a lot of bones — whether they're small animals or babies or embryos — that can tell you a lot about life in that time period."
Nordquist has now been microsorting for 15 years. Ten of those years were spent examining the sediment found with the bones of SUE the T. rex.
That project started in 2002, Nordquist said, but there was a lot of sediment to go through and it wasn't until 2011 — nine years after starting — that she first spotted a shark tooth among the dirt.
One tooth led to another and they ended up with four dozen by the end of the project. The teeth helped researchers identify a new shark species, and they named it Galagadon nordquistae in Nordquist's honor.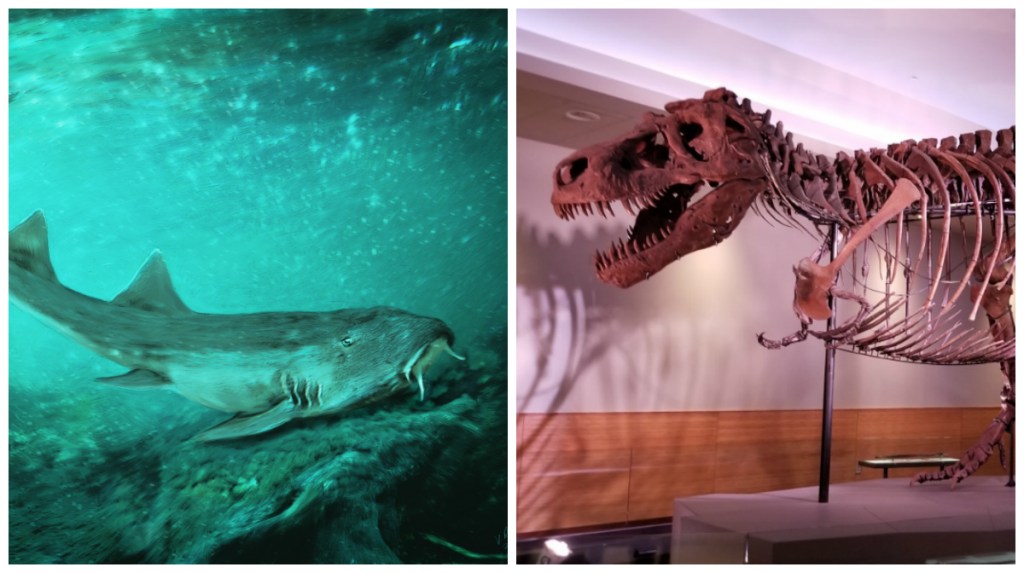 "Boy, that lifted me up, I'll tell you," Nordquist said. "That was really exciting. I really appreciated that they thought about me for this because I really care very much about the museum and the work they do … ."
The only bad part was Nordquist couldn't talk about the honor in the months before it was announced, she joked.
Nordquist had to take a break from her volunteer work because of health issues, but she's eager to get back to the museum and continue to help.
"It's just a neat place. Even the non-geology areas are fascinating to learn more about. The anthropology, the birds, the animals, mammals and everyone that works there — they're just wonderful. … You just keep learning," Nordquist said. "And there's no better place to learn."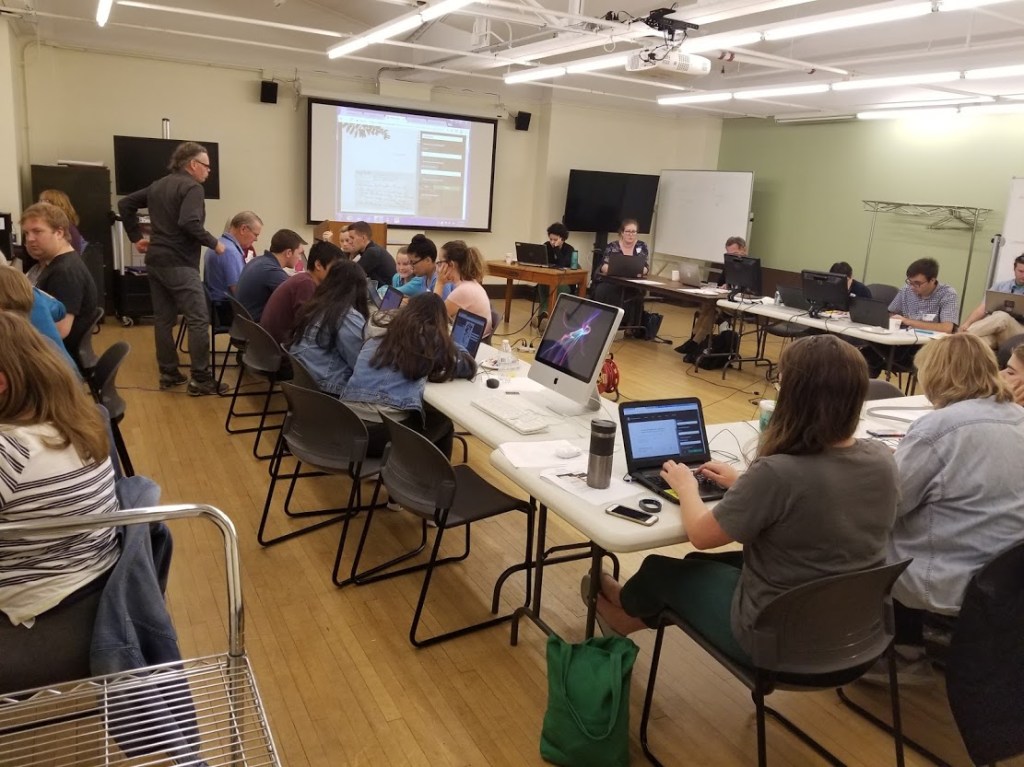 How To Become A Field Volunteer
The museum's volunteers are asked to put in a minimum of three-and-a-half hours of work per week for at least six months. Most end up coming for four to six hours per week, and the Field has multiple volunteers who have been putting in time for more than 40 years.
Those interested in volunteering can apply online. The museum's staff goes through applications, looking for people whose interests and skills match those of the museum's open volunteer positions. Submitting a detailed, fully complete application helps, Bradley said.
Applicants who stand out are interviewed or go through a "prep test" to see where their skills are at, Bradley said. They also go through background checks and, if picked to volunteer, have orientation and training.
For people who can't commit to a full volunteer role, the museum also holds events where people can help out on a one-off basis several times a year. Participants meet at the museum and can do all sorts of things, like move backlogged specimens from newspapers into protective packages or transcribe old labels.
During an October event, more than 600 volunteers participated in an event where they looked at photos of the Field's specimens to help the museum digitize them.
There are even online opportunities to help the Field: It has a site where anyone can help measure "microleaves," or very, very tiny leaves, to help the museum's scientists and other researchers. So far, that project had created more than 100,000 points of data for the museum, "vastly" speeding up its researchers' work, said Matt Von Konrat, the museum's collection manage.
"That would take a postdoc or someone literally months of work," Von Konrat said.
Those one-off volunteer opportunities have helped the Field connect with thousands of Chicagoans, including young children, Von Konrat said. A 4-year-old girl who participated in a volunteer activity ended up writing a "lovely letter" about her experience to the Field, Von Konrat said, while a 12-year-old who participated grew up and became a regular volunteer.
"We managed to get over 11,000 people creating data for us," Von Konrat said. "It just goes to show they don't care what the organism is — just to be able to participate and provide people with that opportunity, I think, was very exciting."
Do stories like this matter to you? Subscribe to Block Club Chicago. Every dime we make funds reporting from Chicago's neighborhoods.