BUCKTOWN — A few months ago, the window of Rebecca Dohe's storefront at 2139 N. Damen Ave. was bland and empty, boasting nothing except for a large "for lease" sign.
Walk past the building today, however, and your eye will undoubtedly catch a large structure of translucent cascading Fresnel lenses.
By day, sunlight shines through the artwork and illuminates the vacant commercial space behind it.
By night, man-made lighting — brake lights, headlights, iPhone screens and street lamps — beams through the piece, bouncing colorful shades of light throughout the unit.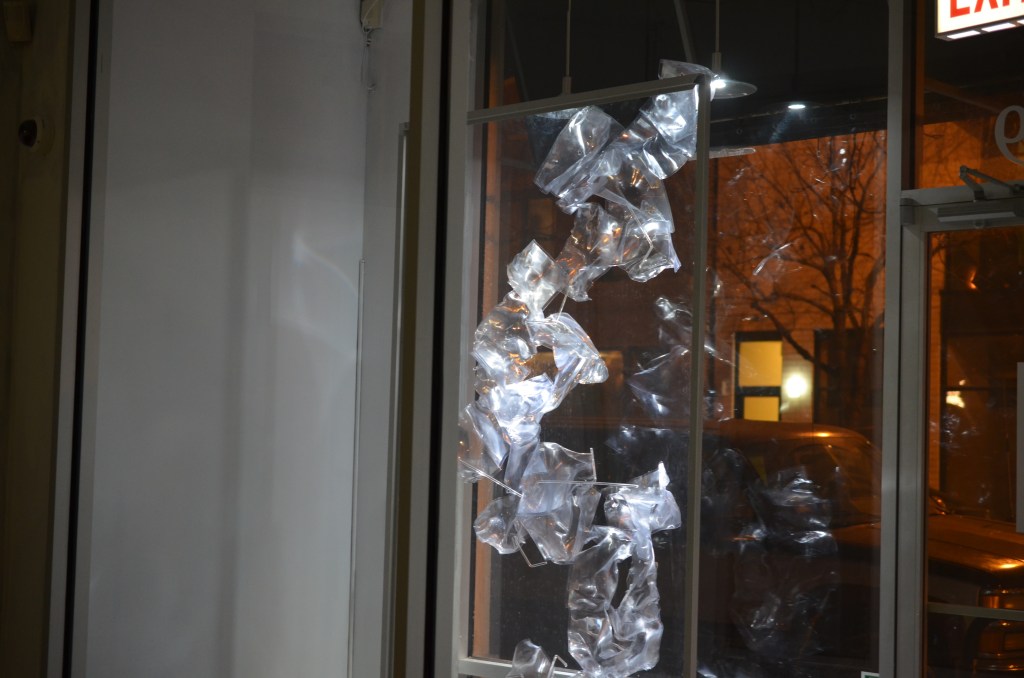 "It changes, and that represents Wicker Park and Bucktown," artist Samuel Schwindt said. "Like the ebb and flow of the neighborhood."
Dohe and Schwindt are the first participants in "Window Works," a program sponsored by the Wicker Park Bucktown Special Service Area (No. 33).
The program gives local artists $1,500 to create a piece of art to display in a vacant storefront. Property owners and realtors need only sign up to take advantage of the free program.
David Ginople, chairman of the SSA No. 33, said the program is a way to "activate" empty storefronts while giving local artists a leg up.
"We'd rather have something in a space than nothing, without a doubt," he said.
More than 20 artists have applied to have their work considered for Window Works.
But so far, Dohe — also a commissioner for the SSA — is the only property owner to participate.
"I just hope that more property owners and Realtors see the benefits of this and get on board," she said. "It doesn't hurt anything. It's just sitting there. Might as well have something that makes your space more appealing from the outside."
Wicker Park and Bucktown are famous for trendy, locally-owned dives — from quirky antique shops to zine-heavy book stores to fusion-inspired eats.
Take a stroll through the neighborhood today, however, and it won't be long before you stumble upon what many residents have come to begrudgingly refer to as "eyesores": vacant storefronts.
There's no rhyme or reason behind why some storefronts stay vacant while others flourish, Pamela Maass, president of the Wicker Park-Bucktown Chamber of Commerce, said.
To keep tabs on openings and closings in a neighborhood as vast as Wicker Park is cumbersome, she said.
"No one tells us when they're leaving," she said.
Neither the WPB SSA No. 33 nor the chamber know exactly how many storefronts are vacant ay any given time, because the groups do not track this data, spokesperson Elizabeth Neukirch said.
Leah Root, communications director for the Wicker Park Committee, said she has noticed an unusually high number of vacancies.
It's a perfect storm, she theorized, between an increase in online shopping, increased property taxes and a recent wave of commercial developers buying the buildings — in hopes of wooing corporate tenants.
Filling storefronts with local art is a good start, Root said.
"When there are so many empty storefronts, it doesn't make for a good shopping experience," she said.
On the South Side, South Shore Chamber of Commerce President Tonya Triche told Block Club Chicago last year that that's exactly what's happened in her neighborhood.
There, multiple landlords have refused to rent out their storefronts to local businesses in favor of larger, more affluent franchises.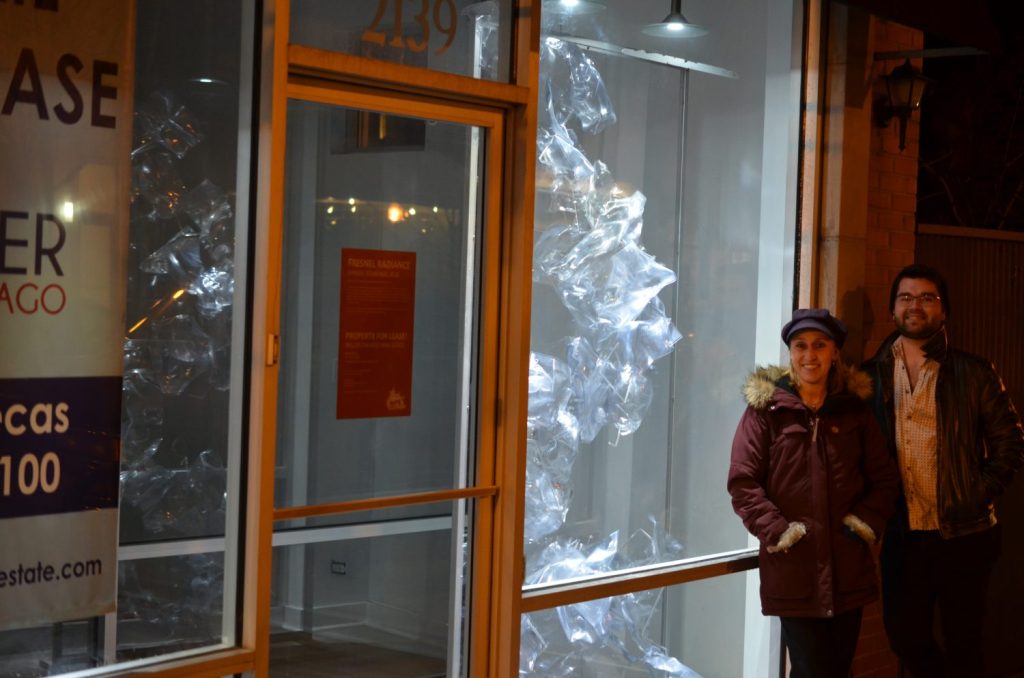 "Several of our corporate landlords in the community are not leasing their vacant retail spaces to business owners because they, and I quote, are 'waiting for something big,'" she said.
Rising rents have already pushed at least one local business to leave Wicker Park altogether. Let's Roast Cycles, a bike shop, has been priced out of its longtime home at 1116 N. Milwaukee Ave., co-owner Logan Behyl said.
Citing rapid increases in rent and other expenses — a string of unsolved high-end bike thefts, for one — Let's Roast is in the process of relocating to 2355 W. Grand Ave., in West Town.
Commercial vacancies appear to be a nebulous problem that other cities around the country are working to understand and solve.
In 2017 in Arlington, Mass., for example, city leaders began requiring landlords to register with the city — and charged them $400 annually for each vacant storefront, real estate news site Bisnow reported.
When fees were first levied, Arlington Center had 17 empty storefronts. By the end of the year, that number dropped to six.
For artists, Window Works presents an opportunity to showcase their talents in a more "democratic" space, said Schwindt, who is a senior at the School of Art Institute of Chicago.
Not everybody goes to "white-cube" art galleries, but everybody walks down the street, he said.
And for property owners, there's nothing to lose but time.
Do stories like this matter to you? Subscribe to Block Club Chicago. Every dime we make funds reporting from Chicago's neighborhoods.