GARFIELD PARK — Over the past two years, a group called West Side United has raised $10.5 million to fund projects that aim to dramatically shorten the "death gap," the stark 16-year gap in life expectancy between residents in Garfield Park and those who live in the Loop.
The group's organizers, a coalition of West Side hospitals, professionals and residents, say one key to improving wellness is direct investment in West Side small businesses. Feedback from West Side residents sparked the idea of starting this small grant program in 2018.
So far, West Side United has funded $85,000 in small grants to seven West Side businesses.
"When we asked the community for ideas about how we could start to reduce the 16-year life expectancy gap between the Loop and West Side neighborhoods, one of the most common requests we received was to make investments to increase economic vitality," said Darlene Hightower of the office of community engagement and practice at Rush Medical Center.
West Side United cites a 2015 study by Virginia Commonwealth University that calculated life expectancies within four different American cities, including Chicago. The study reported that residents of the Loop live on average until 85. But residents of Garfield Park, just 15 minutes away, live only until 69 on average.
Winners of West Side United grants say they appreciated the focus on giving back to support their neighbors.
"This grant application was so focused on community. They really put community impact first. [It's] different than any grant I had applied to," said Andrea Herrera, president and founder of Amazing Edibles Catering, a 25-year-old company with 50 employees in the Tri-Taylor area.
Herrera will use her $13,750 grant to buy a van to increase business deliveries and cater bi-weekly meals for teen moms in the Garfield Park area.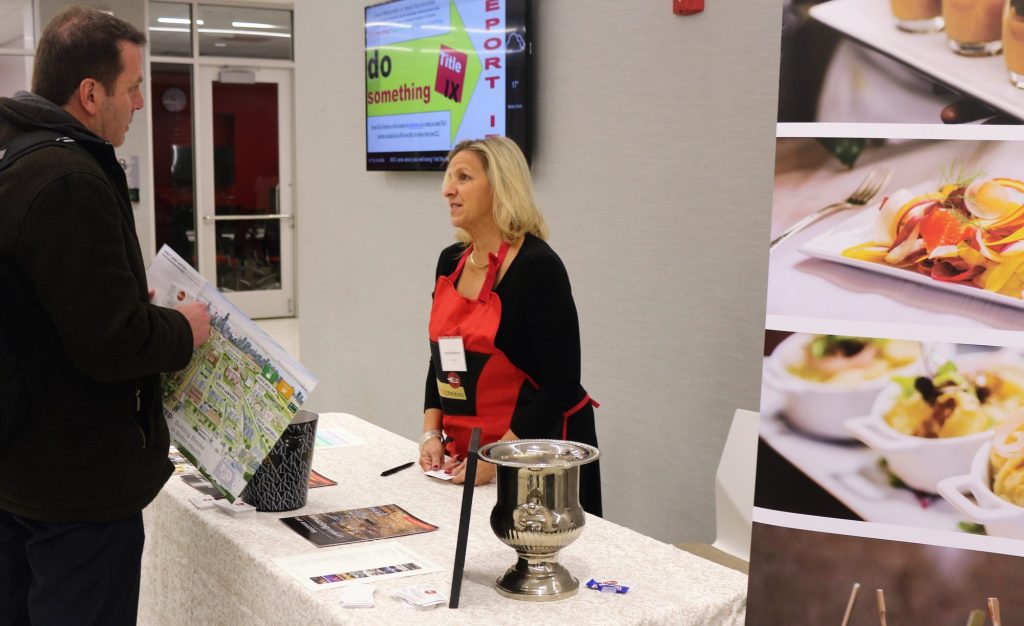 Fernando Avila, the founder of Social Impact Films in Humboldt Park, sees the program as an opportunity to not just grow his business (helping West Side nonprofits with marketing) but also as a step forward to change stereotypes about the West Side.
"There's a ton of talent out west. I feel I represent a group of West Siders who are invisible that fall under the stereotype that we are undereducated and undervalued," said Avila, whose company also received $13,750.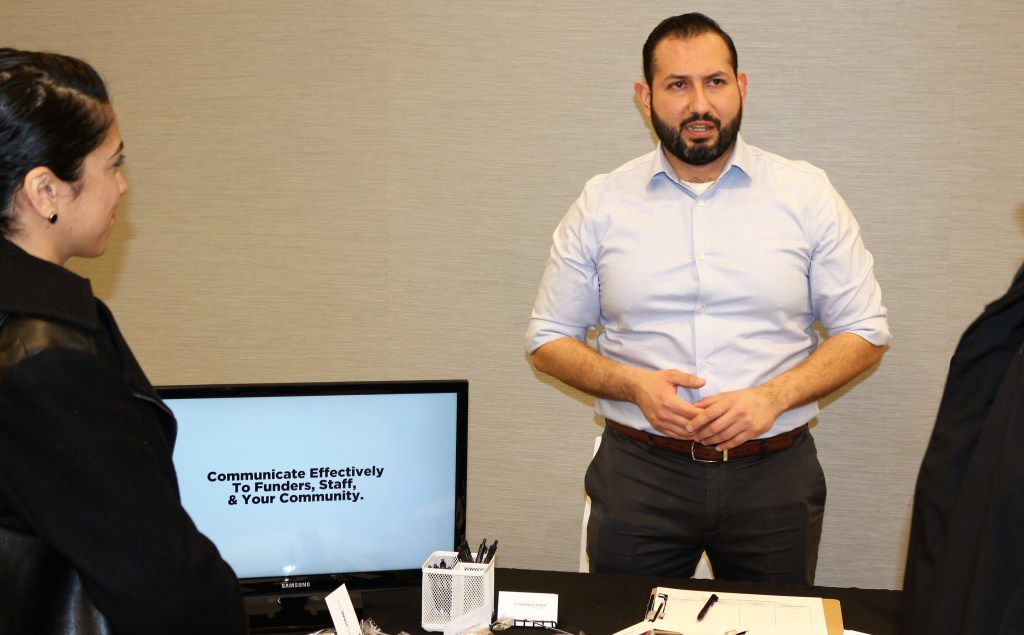 According to Avila, small businesses can impact the community in a vastly different way than a large company.
"Small business owners can build skills and pay a livable wage while corporations on the West Side offer mostly minimum wage jobs. We want to challenge that through our growth with this program," Avila said.

Jerome Altman, co-founder of The Exodus Drum and Bugle Corp in Austin, a nonprofit that does youth empowerment and employment activities, said his group's $2,500 grant is helping him move past survival and into "thrival." Exodus, which was created in 1997, provides mentorship to Austin youth, and also help young people go to and from work in manufacturing jobs in the Chicago suburbs.

"Building is a process," said Altman of the challenges of running a nonprofit in Austin. "This isn't a matter of giving someone a few dollars: It is a program to build [as an organization]. That's what West Side United did when they gave me this grant: They helped me build."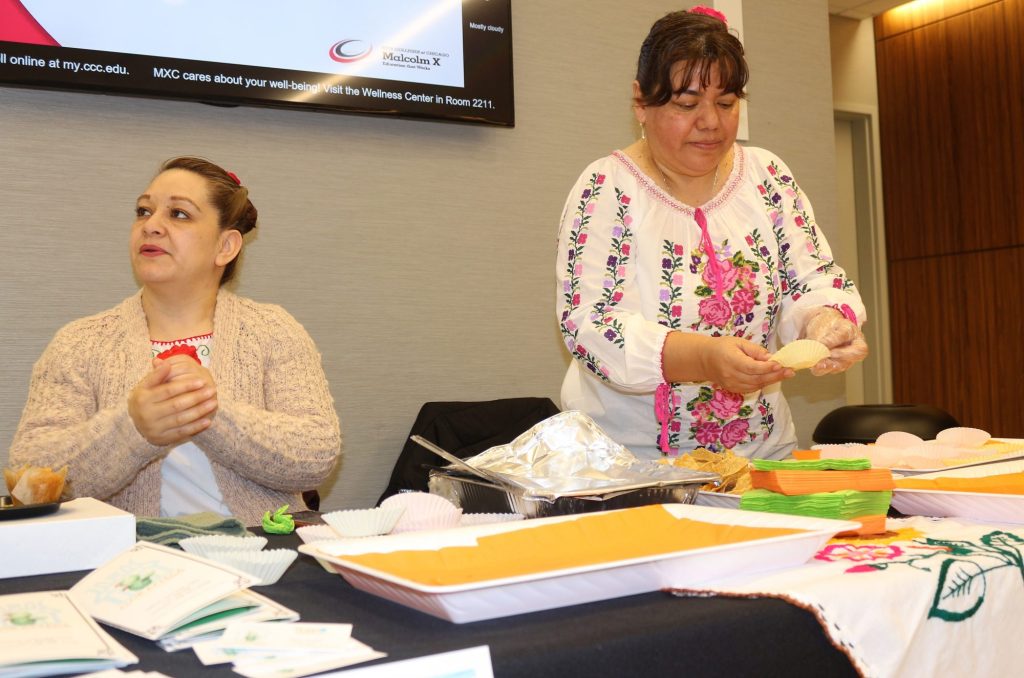 North Lawndale's The Goodie Shop is planning to do just that: grow. Owner Will Porter said the $13,750 grant will fund the part-time hires of two youth from the North Lawndale neighborhood where they will learn designing, printing and customer service job skills at the custom T-shirt shop.
"There are a lot of kids in the community that they pop in, and are familiar with the business. There were times when we were like, we would love to hire you but we can't finance it. With the grant now, we can now really share this opportunity," said Porter.
In addition to hiring, Porter plans to upgrade equipment and fund a back-to-school block party to build a strong sense of community.

Porter said his mom called the grant "a Christmas miracle," as they received their congratulatory email around the holidays. Business has been up-and-down for a couple years since his father, who mainly ran the shop, died.
"When I went to pick up the check, and I got to meet the staff and for them to do such an investment in us and help a business out, especially a business like mine that was struggling a bit, it rejuvenates that feeling that more is possible," he said.
For the first time in a while Porter felt like he was under "someone's telescope."

"As entrepreneurs we feel seen, and that feeling alone makes you want to build," said Porter.

Supporters say the Medical District's commitment to funneling money, jobs and resources to communities through West Side United is, in part, taking some ownership for the half-century of segregation and disinvestment in its own backyard.
West Side United hospitals also partnered with community development finance institutions, such as Chicago Community Loan Fund, to loan $1.7 million to new and existing projects to improve access to affordable housing, connect youth to services  and building capacity for community organizations.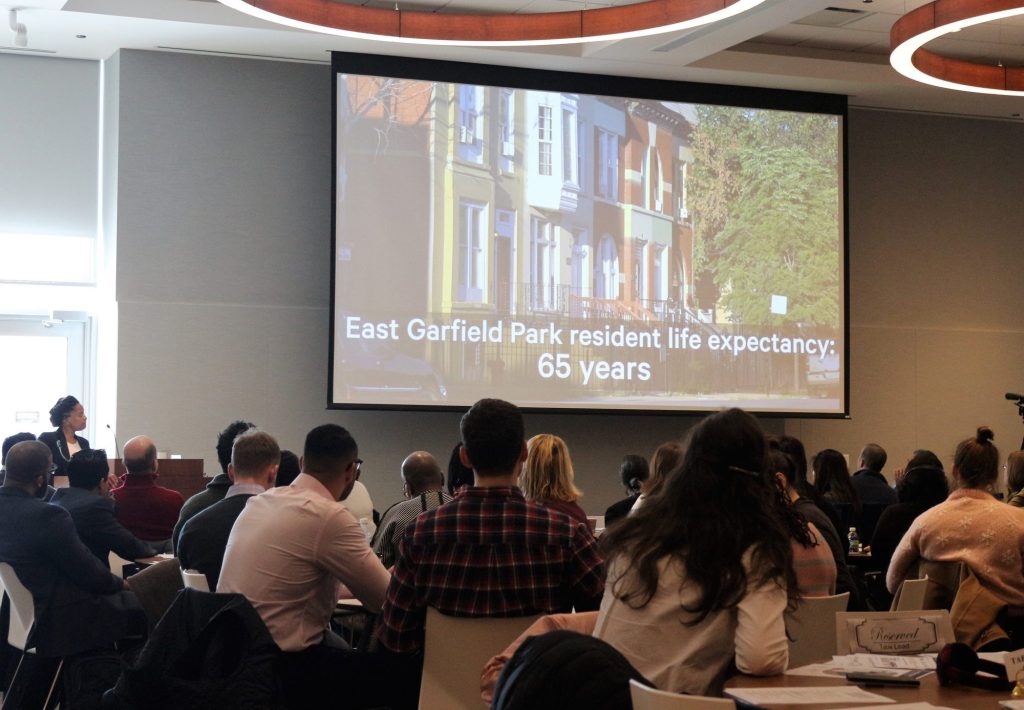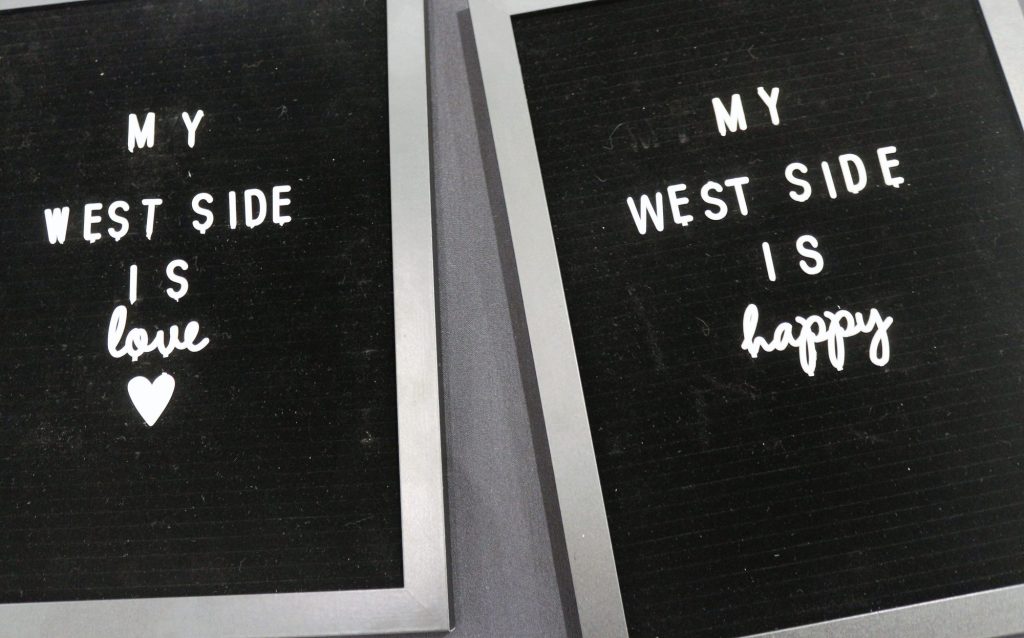 This report was produced by City Bureau, a Chicago-based civic journalism lab. Learn more and get involved at www.citybureau.org. This spring, City Bureau reporters are examining community health on the West Side; please send any tips or feedback to sarah@citybureau.org.