LOGAN SQUARE — If the booming neighborhoods along the Blue Line seem to be more expensive than lakefront areas like Lincoln Park and Lakeview, there's some truth to it.
New numbers from real estate research company Integra Realty Resources show that the combined median listing price of condos for sale in Wicker Park and Logan Square is $535,000, a substantially higher figure than Lakeview and Lincoln Park's combined median list price of $490,000.

Additionally, the combined median price of condos for sale in Logan Square and Wicker Park is higher than the current median list price of $520,000 for Downtown condos.

But there's some important context to keep in mind, said Ron DeVries, senior managing director of Integra Realty Resources' Chicago operations: Condo stock varies dramatically between these areas. While sellers are asking more in Logan Square and Wicker Park for condos, buyers are generally getting more value per square foot.

"If you look at the data in Lincoln Park and Lakeview, it's older, smaller condos," says DeVries. "Price per pound, you'll get more for your money over in Logan Square."

When it comes to detached single-family homes, the pendulum shifts in the opposite direction. The combined median list price in Lakeview and Lincoln Park is nearly $2 million while Logan Square and Wicker Park's is $975,000, IRR figures show.  

The numbers also suggest that there may be a shift in preference among first-time homebuyers and new Chicago residents, agent and Luxury Living Chicago Realty CEO Aaron Galvin suggests.
With solid transit connectivity, a vibrant food and beverage scene, and newer retail and even hotel offerings, the Milwaukee Avenue corridor is equally as attractive — if not more — than lakefront neighborhoods for many condo buyers.

"The new development in the last several years has created a tremendous amount of jobs from retail to grocery stores to convenience," Galvin said. "Not too long ago these places were thought of as food deserts."
A changing rental landscape

But it's not only the cost of for-sale properties that is rising. Newer rental developments along Milwaukee Avenue continue to push prices higher. For instance, the upcoming Logan Apartments development at the former MegaMall site is advertising studios that start at $1,975 per month. A single-bedroom floor plan starts at $2,495 while a two-bedroom model will cost $3,295 per month.
Other pricey new developments that have recently opened along the Milwaukee Avenue corridor include NoCa Blu, which starts at $1,700 per month for a 471-square-foot studio, The Western, which advertises junior one-bedroom floors plans at $1,900 and up, and Wicker Park Connection, where a studio will cost $2,081 per month.
Prices for new apartments in Wicker Park and Logan Square are not far off from Downtown prices, and that's no coincidence, Galvin suggests. While the Milwaukee Avenue corridor appears to compete — and even beat — Lincoln Park and Lakeview in the condo space, the rental market in Logan Square and Wicker Park is directly up against downtown.

"For people moving to Chicago for the first time, it used to be that the choice was Lincoln Park, Lakeview or Downtown," Galvin said. "But we're seeing a lot of people might now choose Logan Square and Wicker Park."

Galvin also notes that the amenity-driven new rental developments along the Milwaukee Avenue corridor is a first for these communities, drawing upscale residents who may have had to rent Downtown just a few years ago to find similar fit and finishes.

"Logan Square is an economic engine right now, and we'll see [new development] continue to move further north," Galvin said. "From the rental side, there was never this amenity-driven apartment stock before in these neighborhoods."

The role of aldermanic prerogative

More than 3,000 of these newer, upscale apartments have been built along the Milwaukee corridor in the last several years, leading to an increasingly more complex conversation around investment and the effects of displacement. The flood of new units and residents has also strained Blue Line service, causing congestion and delays for commuters.

The bulk of the new rental deliveries in Wicker Park and Logan Square have landed in the 1st and 32nd wards, causing the alderman's role in approving new development — and developer contributions to aldermen — to become a major focus of discussion during the recent City Council elections.

"Considering we have four different transit stops, pressure is not going to abate in the 1st ward," Ald.-elect Daniel La Spata (1st) said. "My goal is to bring predictability to what developers can expect."

La Spata said one of the challenges in the zoning process has been the lack of coordination and communication among various stakeholders and community groups. Additionally, La Spata suggests there's a perception in the ward that "rules change developer to developer" based on contributions and relationships.

Equally troubling, La Spata suggests, is how aldermanic prerogative can be used by an aldermanic office as a system of carrots and sticks.

"I've seen how aldermanic prerogative can be used to segregate housing," he said. "The problem in the 1st Ward is when it is used to reward political allies or punish opponents and really I want to be sure we're looking at the reforms that eliminate the causes of those abuses."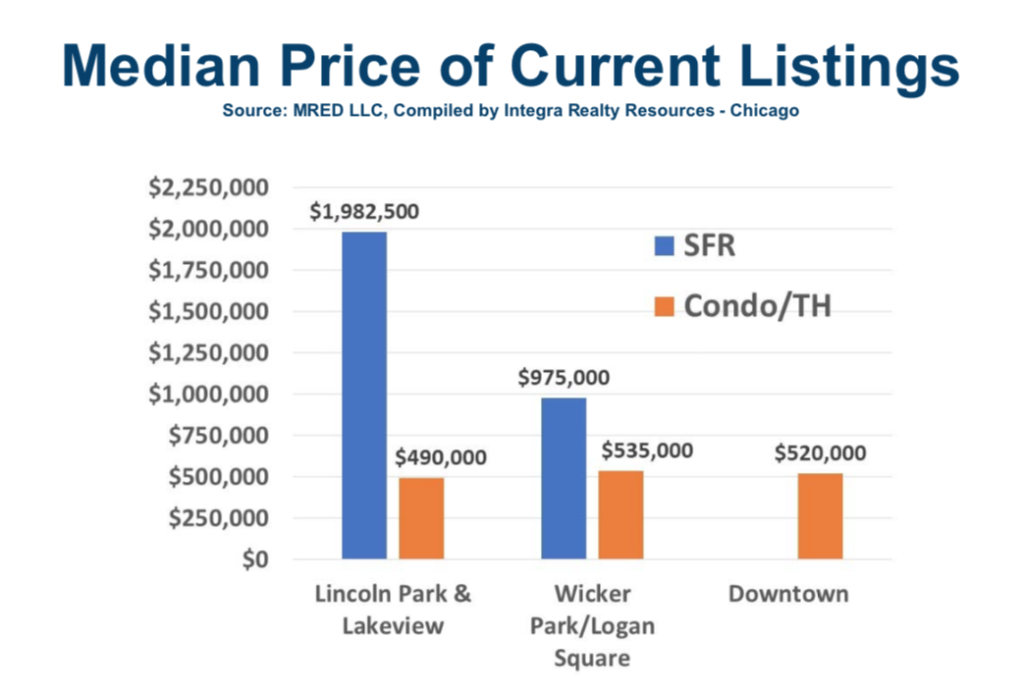 Do stories like this matter to you? Subscribe to Block Club Chicago. Every dime we make funds reporting from Chicago's neighborhoods.