IRVING PARK — The retiring owners of two businesses that have called Irving Park home for decades were honored by the Old Irving Park Association Monday night.
Brothers Enzo and Angelo Pagni, who owned Sabatino's, a fine-dining Italian restaurant for the past 49 years, and Tony Lupo, owner of Pert Cleaners for 66 years, were honored with the Theodore Bacmeister Award. Both businesses, mainstays in the Northwest Side neighborhood, closed at the end of last year.
In August, Enzo Pagni and his brother Angelo announced they sold their beloved Italian restaurant at 4441 W. Irving Park Rd. and were planning to retire. They took their last reservations just before Christmas.
When they started the business in the '70s, they were just "two young guys in a small place that not many people frequented," Enzo Pagni remembered.
"But as the neighborhood grew, we grew," he said. "Unfortunately the years caught up to us but we love the community and we're going to be part of Irving Park forever."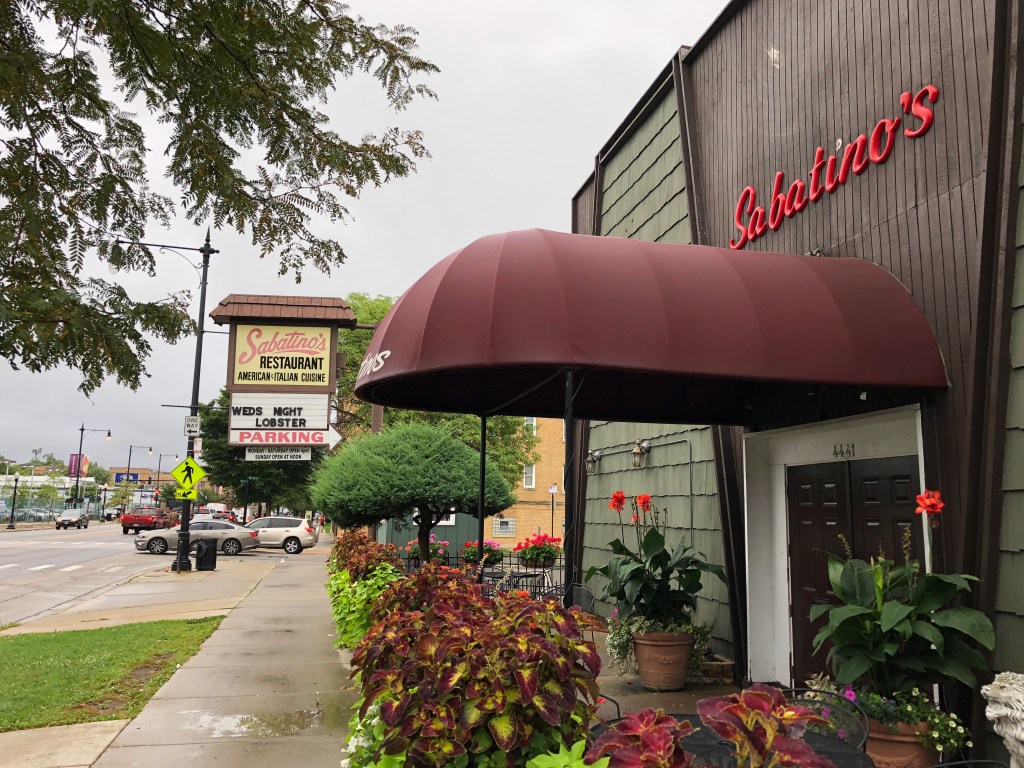 When news that Sabatino's was closing broke, the phones at the restaurant started ringing off the hook as people tried to get an RSVP at the restaurant before it closed for good.

"I knew we were loved, but not to this extent. It's been really overwhelming but I want to thank the community for all the help they've given us over the years," Angelo Pagni said. "It's exciting not knowing what's coming next."

RELATED: Sabatino's Packed After News Of Pending Closure Spreads: 'We Knew We Would Get Crazy, But Not This Crazy'

During the meeting, it was also revealed that Joel Piedra, the chef at Sabatino's for the past 38 years, was in negotiations to open a new restaurant next to McNamara's, 4328 W. Irving Park Rd.

"It's wonderful, I'm happy for Joel and if they need any guidance we're here and willing to help," Angelo Pagni said.
Pert Cleaners, a family-run staple
Last October, Tony Lupo and his son Frank, owners of Pert Cleaners at 4213 W. Irving Park Rd., also announced they were going to retire. Tony Lupo opened the business in 1952 and after operating the family business for 66 years, the family called it quits in November.

"Thank you very much. You people made me here for all these years and I want to thank you from the bottom of my heart," Tony Lupo said.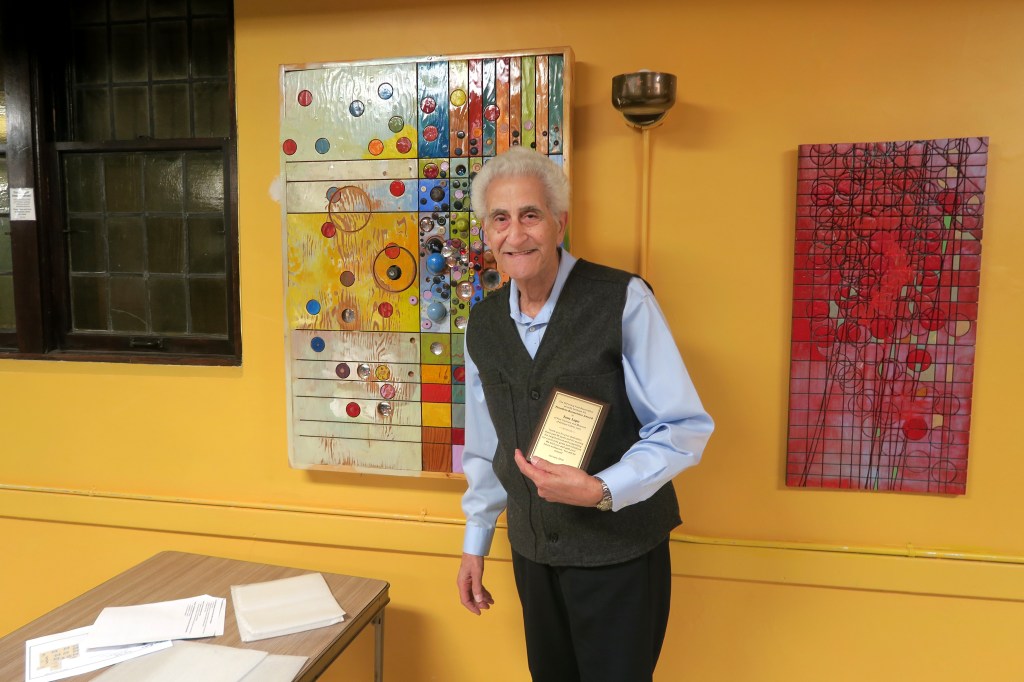 RELATED: Pert Cleaners, A Family-Run Staple In Irving Park Since 1952, Closing: 'We're All Sad To See Them Go'

When Block Club spoke to Frank Lupo last year, he said he planned to get on his motorcycle and ride to the Gulf Coast and then head west.
The younger Lupo was unable to attend Monday's association meeting because he was still on his cross-country motorcycle trip, his father said.
In October, he said it was the shop's dedicated customers that kept him going.
"The thing I'm most grateful for is my customers. I have the best people that come in here," Frank Lupo said.
In October, neighbor Debby Fries said the business went above and beyond dry cleaning — it was a truly great neighbor.

"[They're] always hosting a toy drive box for the Old Irving Food Pantry at Christmas and volunteering to clean the Santa costume for free," she said.
The Bacmeister Award is named after Dr. Theodore Bacmeister, a practicing physician who was on the staff at Illinois Masonic, Ravenswood and the old Belmont hospitals who was born in 1878 and died in 1941.
During his lifetime, Bacmeister was active in the Irving Park community, serving as a board member of the Irving Park Methodist Church and a charter member of the Irving Park YMCA. He used his photography hobby to record a history of the Irving Park community dating back to 1868.
Lynn Ankney, the association's president, said the honor aimed to thank the men for their decades of service to the neighborhood.
"All the memories they helped us to create," she said.

Do stories like this matter to you? Subscribe to Block Club Chicago. Every dime we make funds reporting from Chicago's neighborhoods.