LINCOLN SQUARE — The two men who aim to be the next 47th Ward alderman shared their affordable housing plans and tackled how the city can help reverse the trend of middle class residents leaving Chicago at a debate at the Davis Theater Saturday.
In the race to succeed outgoing Ald. Ameya Pawar in a ward that comprises all of parts of North Center, Lincoln Square, Lakeview and Uptown, Matt Martin is set to square off against Michael Negron on the April 2 runoff ballot.
In the Feb. 26 election, Martin, a civil rights attorney at the Illinois Attorney General's office, won 39.3 percent of the vote while Negron, Mayor Rahm Emanuel's former policy chief, got 21.3 percent. Neither candidate was able to break the 50 percent threshold, meaning the next alderman will be determined by a runoff between the two.
When it comes to affordable housing, Negron said the two disagree. While Martin has called for a 25 percent affordable housing mandate for new developments built in the ward, Negron said he would require a 15 percent affordable housing mandate, and tax incentives would be tied to the maintenance of the new building.
Negron said developers might not want to come to the ward with their project because of the high requirement Martin is proposing.
"I think his heart's in the right place … but my concern is in the practicality of implementing that," he said.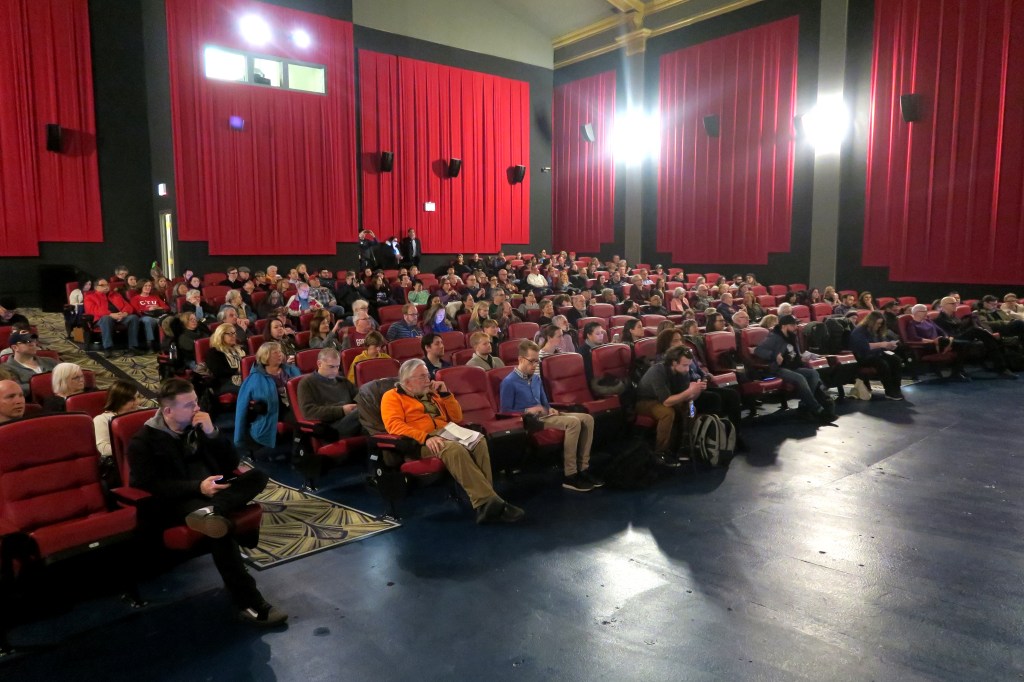 And developers who do build in the ward despite the 25 percent mandate would likely ask for subsidies from the city for their project to move forward, Negron argued.

"I'm afraid what would happen is [for developers] in order to be profitable, there'd be much bigger developments — 50 or 60-unit developments — for the 25 percent to actually make sense for the developers," Negron said.

These larger projects could create additional issues like traffic and parking congestion as well as pushing up the assessed values of people's homes in the ward, he said.

Defending his proposed 25-percent requirement, Martin said it would only apply to new projects that feature 10 or more units.

"These are primarily places that are large and close to our big retail corridors and close to our transit stops," Martin said.

There aren't many developments in the 47th Ward that fit that criteria on the horizon, but by having that mandate, the ward could be a leader in addressing housing affordability in the city, Martin said.

"Logan Square for example is doing a 20 to 25 percent [affordable housing requirement through a pilot program] and they're doing OK. I think we can follow their lead but also be an example of where the city needs to go by pushing aggressively," Martin said.

Negron said he worked on Logan Square affordability measure as a city staffer. And he said a change to the Milwaukee Corridor Zone — increasing the 10 percent affordable unit requirement to 15 percent if a developer opts to build affordable units on-site and 20 percent if a developer opts to build off-site — is in part responsible for the towering developments in the neighborhood.

"These are very large [projects in Logan Square]. I'm not ruling those out in our ward but I think that's the direction when you have such a high mandate," Negron said. "I'm worried about the imbalance and the impact on not only quality of life but that it may accelerate the loss of two-flats and three-flats."

Martin countered that Negron's 15-percent position was not enough to immediately address the affordability issues plaguing residents of the ward.

"When we've seen over the last 19 years a loss of 4,000 housing units, I just think we need to set those guidelines and ambitions in a bold place. And then if we need to work backwards from them, that's fine," Martin said. "But I think we should work with developers and the community to make sure we can get as aggressive as possible."

Both candidates are calling for a more stringent affordable housing requirement than the city's Affordable Requirements Ordinance typically requires. The city's law requires developments of 10 or more units that need special approval by city officials, are on city-owned land or are subsidized by taxpayer funds to rent or sell 10 percent of their units at below-market rates.
Under the city's rules, developers can opt to meet a portion of that requirement by paying into the Low-Income Housing Trust Fund, which city officials use to build affordable housing units elsewhere in the city.
Developments that get funding from tax-increment financing districts have to set aside 20 percent of their units — but only a quarter of those units must be built on-site as part of the new project. The requirement for the remaining units can be met by paying into the Low-Income Housing Trust Fund or building within two miles of the project, according to city law.
Taxes

During his campaign, Martin said that since his family moved into their current Lincoln Square home five years ago, his property taxes have increased 100 percent.

He brought it up again Saturday, saying the city's reliance on property taxes, fees for city services and the ticketing of low-income communities are all examples of Chicago's tendency to use regressive taxes to fund the city's budget gap.

"We can't continue to rely on property taxes as the primary means of funding our government," Martin said.

Martin said he would instead support implementing a city income tax, would work to tax Downtown real estate transactions and would pursue new tax revenue from legalizing marijuana. The city's TIF funds need reform, too, he said.
Negron said he's not a fan of a city income tax.
"My concern with opening the door to a city specific income tax is that once that door's open it's going to continue to go up," Negron said.

Instead, Negron favors state-level reform to property taxes to fund pensions, like the graduated state income tax proposal recently unveiled by Gov. J.B. Pritzker. Negron went on to say cities that have implemented a city income tax, like New York City and San Francisco, are some of the most expensive places to live in the nation.

In response, Martin cited a WBEZ report last month that shows Chicago's middle class is shrinking at an alarming rate.

"Now we have a city that is primarily haves and have nots. … Sure New York and San Francisco have city income taxes. But you know who else has? Denver and San Antonio, and they're doing OK. Even small cities in the Midwest have city income taxes," Martin said. "We can tailor it in ways that reflect the way our economy is growing."

If the state government ends up passing Pritzker's graduated income tax plan, Martin said the city may not even need its own city income tax. But he didn't want to just wait around for the state to come up with a solution to the city's regressive taxing problems.

About 275 people attended the Saturday forum, which was co-organized by the Northcenter Chamber of Commerce, Roscoe Village Chamber of Commerce, Lakeview Chamber of Commerce, Business Partners – The Chamber for Uptown, Lincoln Square Ravenswood Chamber of Commerce Heart of Lincoln Square and the League of Women Voters in partnership with the Davis Theater.

Current Ald. Ameya Pawar (47th) was first elected to City Council in 2011 and re-elected in 2015. After a failed run for governor, he announced he would be sticking to his self-imposed two-term limit as an alderman and instead run for city treasurer.
Pawar is now facing his own runoff in the election for treasurer with Melissa Conyears-Ervin.

A video of Saturday's 47th Ward debate can be found here.
Do stories like this matter to you? Subscribe to Block Club Chicago. Every dime we make funds reporting from Chicago's neighborhoods.