LOGAN SQUARE — A plan to replace old-school Polish dive bar Mr. ZJ's with a new tavern akin to the hip Bucktown bar Remedy drew mixed reviews from neighbors at a Wednesday community meeting.
Some of the roughly 60 neighbors in attendance cheered the plan, saying it would inject new life into an otherwise sleepy pocket of the neighborhood and it would be a welcome improvement over Mr. ZJ's, which they say isn't a good neighbor.
Others, however, criticized the hospitality group proposing the project and its partners for embarking on a plan they say could speed up unwanted gentrification.
The project calls for a new tavern with an outdoor patio at 2922-24 N. Central Park Ave., a site currently occupied by bar Mr. ZJ's. The new tavern, which has yet to be named, would replace Mr. ZJ's.
Four Entertainment Group, known for a host of popular bars including The Owl, Estelle's and Easy Bar, is behind the project. The group needs a zoning change to renovate and expand the existing bar to allow for an outdoor patio, as well as build a one-story addition.
The group is also looking to renovate the four apartments above the bar contrary to what zoning attorney Thomas Raines said in a letter to neighbors. In the letter, Raines wrote that "no changes are proposed to the dwelling units on the second & third floors."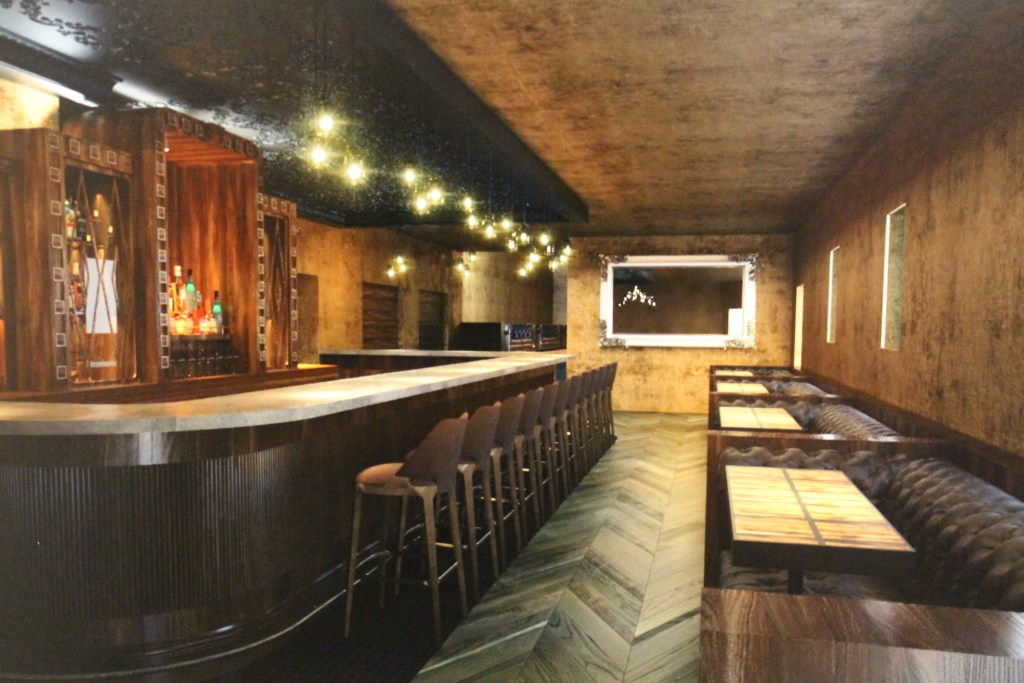 In terms of the bar, many of the details are still being worked out, but Four Entertainment Group managing partner David Halpern and his development team said neighbors can expect something similar to Remedy, their late-hour Bucktown bar, but with an outdoor patio.
The new bar would be open 4 p.m.-2 a.m. on weekdays and 11 a.m.-3 a.m. on weekends. As dictated by the city ordinance, the outdoor patio would close at 11 p.m. on weekdays and midnight on weekends.
"If you've been to any of our places, this is going to be more of the same," Halpern told neighbors at the community meeting, held at Aspira High School, 2989 N. Milwaukee Ave.
"The places we open, they're open for a long time. They're not trendy, they're more like neighborhood bars that feel like they've been there for a long time."
He added: "We're neighborhood guys — not Downtown guys."
Halpern's declaration wasn't enough to win over a handful of neighbors, some of whom criticized the group's existing bars or strongly encouraged them to sign a community benefits agreement, which would stipulate they include one unit of affordable housing, among other terms.
"It's not the issue of a bar being in the neighborhood. We all like to have a drink. … The issue is more that isn't an after work bar. It's a night club," nearby resident Erin Kenney, 40, told Block Club after the meeting.
"They can say it's a neighborhood bar, but really, it's a night club. You go [to their bars] for your last drinks at two in the morning when everything's closed. Nobody goes to Estelle's at 7 p.m. It is a late-night bar."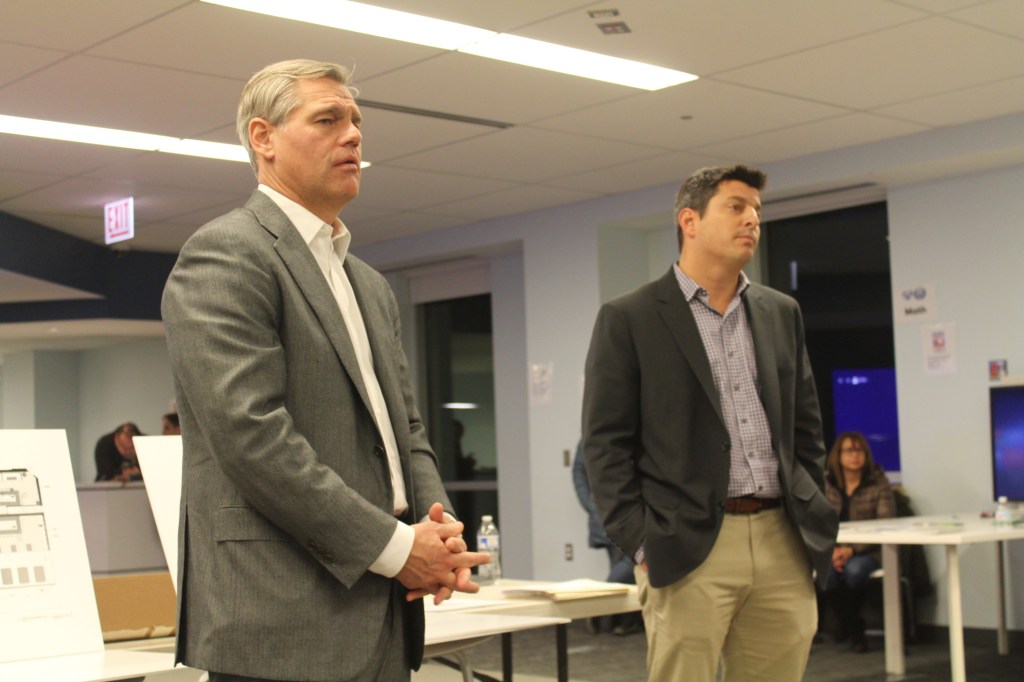 Kenney, who lives in the 2900 block of North Ridgeway Avenue, said she's also concerned about the impact rehabbing the apartments might have on the neighborhood.
"My concern is that these four units, the current residents are not going to have their leases renewed, and the rents are going to go up, bringing in new tenants, which will bring in higher rents. It becomes a compounding issue," she said.
When asked about the apartments during public comment, Halpern said, "We're not looking to develop to super high-end or market. We're not doing a ton of changes to them."
Later, he added, "Ultimately, people don't want to live above a bar so you're not going to get people to spend top dollar."
Addressing concerns about his existing bars, Halpern defended his group's track record.
"In 22 years we've had zero violations at all five of our places, and I say that very proudly because we work hard at that," he said.
Halpern didn't spend the entire meeting defending the project, however. He also fielded several questions and comments that doubled as praise.
"If this is a problem for someone: What do you want to go into this place as opposed to what's there now?" said nearby resident and local developer Joe Houlihan.
"This is something that's beneficial for the neighborhood. I can't imagine why people wouldn't want new and better businesses around here to help improve things."
Houlihan described Mr. ZJ's as a problem business on the block. The bar opens at 10 a.m. on weekdays, according to a sign posted out front.
"I live five houses down. We've had issues with people rolling up at seven o'clock and getting a shot on their way to work. We need to know that we're not going to be woken up by people peeing in our front yards," he said.

Ald. Ariel Reboyras, whose 30th Ward includes the site, also characterized Mr. ZJ's as a bar "we've had a lot of problems with."
Zdzislaw and Stanislawa Sitarz are listed as the bar's owners. The couple could not be reached for comment.
At the end of the meeting, Reboyras said residents have two weeks to submit feedback to his office before he makes a decision on whether or not to grant the zoning change.
Reboyras, who has held the seat since 2003, failed to win a majority of the vote in the recent election, forcing him into a runoff with challenger Jessica Gutierrez.
Gutierrez, the daughter of  U.S. Rep. Luis Gutierrez, also attended Wednesday night's community meeting.
Do stories like this matter to you? Subscribe to Block Club Chicago. Every dime we make funds reporting from Chicago's neighborhoods.