WOODLAWN — The excitement was palpable Thursday as lines of shoppers rushed past a throng of local dignitaries gathered at Chicago's newest Jewel, a Woodlawn location that marked a milestone in the neighborhood's redevelopment effort.
The new store at 6014 S. Cottage Grove Ave. celebrated its grand opening Thursday, and the mayor, the project's developer and even the South Shore Drill team were on hand.
The 48,000-square-foot Jewel-Osco is a full-service Jewel, the only grocery store of that kind in the neighborhood, according to the Preservation of Affordable Housing, which has worked to redevelop the former Grove Parc area.
The $20 million store will offer Jewel's usual amenities, including a deli counter, fresh fruits and vegetables and full meals. It also has a 24/7 drive-thru pharmacy.
Leon Walker, managing partner of DL3 Realty, a local firm that worked on the project with Terraco Real Estate Development, took a moment to honor late Jewel President Doug Cygan, who died in July 2018 after an undisclosed illness.
"Doug was a member of the board of the Greater Food Depository with me, so I know he cared about the health and vitality of all Chicago's neighbors," said Walker, a University of Chicago alum.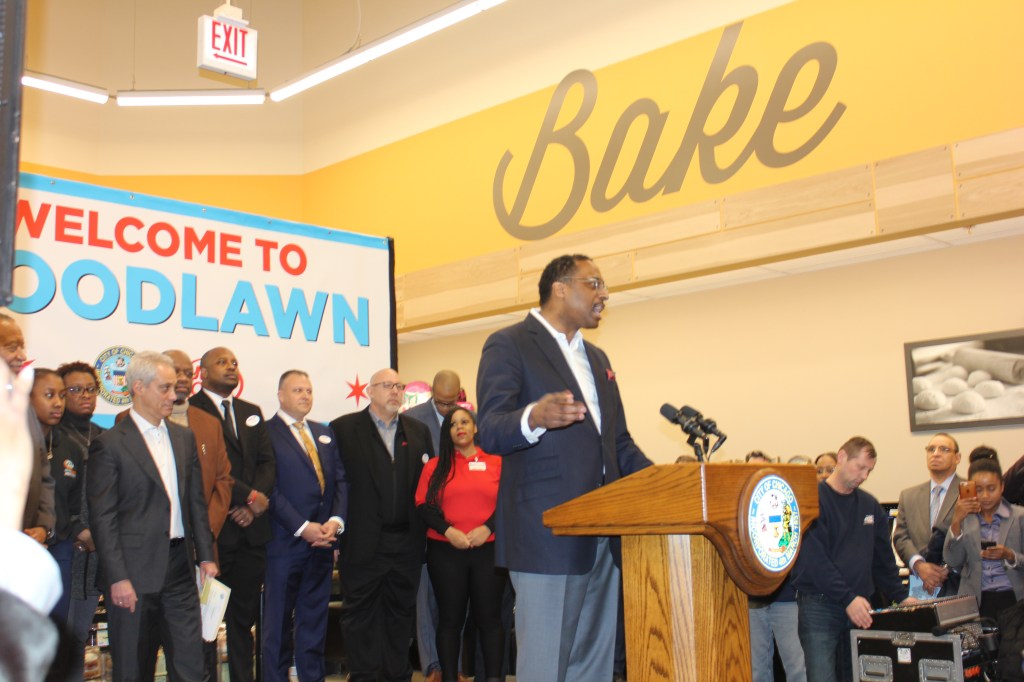 Walker also thanked Mayor Rahm Emanuel for pushing the project over the line.
"He shared our excitement for this project, because he knew if we could make this happen, this new Jewel store would be contributing to the growth of a proud, historical community that is once again on the rise," said Walker to applause.
Paul Gossett, who took over presidential duties at the supermarket chain two weeks after Cygan's death, also expressed his excitement about the new store, invoking a "Field of Dreams" reference.
"It's true, 'If you build it, they will come,'" Gossett said.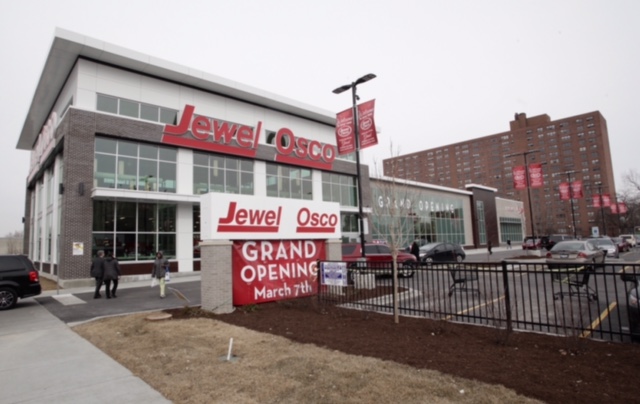 After remarks from Emanuel and a brief performance from the South Shore Drill Team, representatives from the supermarket chain honored the Montford Point Marine Association and MetroSquash, gifting both organizations with a $5,000 check.
Despite the chaos of the grand opening event, shoppers were impressed.
"It's nice, but I'm boxed in," said Emma McKinney, who, because of the large crowd, had been stuck in the produce section for ten minutes.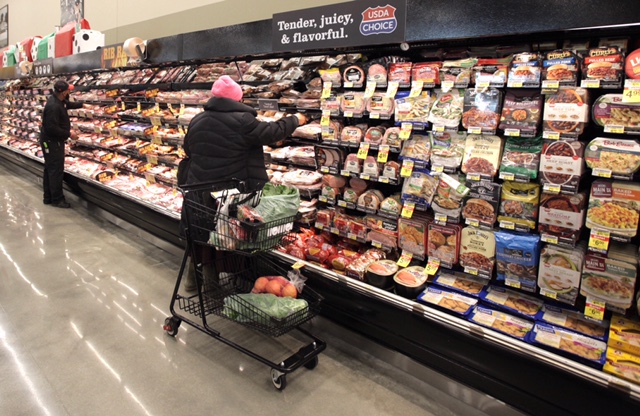 Roberta McIntire, a 12-year Woodlawn resident, said she's happy she no longer has to shop at the 95th Street Mariano's or Pete's Produce.
"Safety was one of my concerns, but they cleaned it up a lot," McIntire said. "I think it's going to be fine."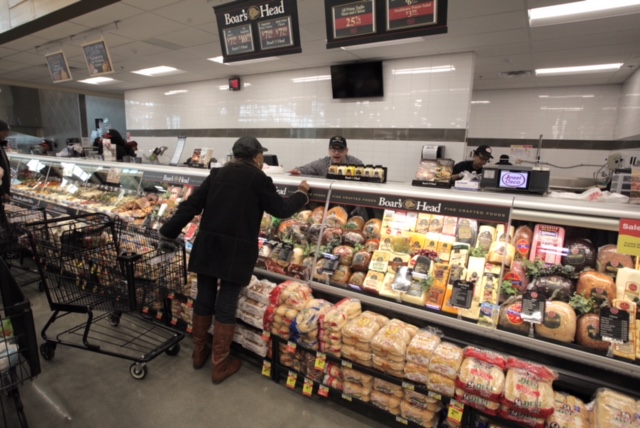 The store replaced a 3.5-acre vacant lot and created more than 200 jobs for area residents, according to Preservation of Affordable Housing. In all, the store now has 300 full- and part-time employees, according to the Mayor's Office.
The redevelopment efforts by the preservation group were spurred by a $30.5 million U.S. Department of Housing and Urban Development grant. The preservation group was brought in after the 504-unit Grove Parc Plaza was demolished.
Emanuel said city officials are working to increase food access across the city with new grocery stores.
"This new store is the latest phase of the renaissance and resurgence happening across Woodlawn and will build on the unprecedented level of investment, growth and progress to make the community even stronger," he said in a press release.
The Jewel will be open 6 a.m.-10 p.m. daily.
Do stories like this matter to you? Subscribe to Block Club Chicago. Every dime we make funds reporting from Chicago's neighborhoods.