CITY HALL — Lincoln Yards, the $6 billion mega-development that will transform 55 acres along the North Branch of the Chicago River, is on its way to being a done deal after a bizarre zoning meeting Thursday.
At the start of the Thursday meeting, Zoning Committee Chair Ald. James Cappleman (46th) called to delay the Lincoln Yards vote — but he was quickly overruled.
After a few hours of public testimony for and against the project, the measure passed.
Ald. Carrie Austin (34th), Ald. Howard Brookins (21st), Ald. Walter Burnett (27th), Ald. Michelle Harris (8th), Ald. Margaret Laurino (39th), Ald. Raymond Lopez (15th) Ald. David Moore (17th), Ald. Joe Moreno (1st) — who vowed to vote against the development before losing the Feb. 26 election — and Ald. Matt O'Shea (19th) voted in favor of Lincoln Yards.
Ald. Deb Mell (33rd), Ald. Ameya Pawar (47th), Ald. George Cardenas (12th) and Cappleman — who faces a runoff April 2 against scientist Marianne Lalonde — voted against it.
Ald. Brian Hopkins, whose 2nd Ward includes Lincoln Yards, said the last-minute changes to the development — which he acknowledged came at the "11th hour" — made the project better.
"The community review process worked," Hopkins said.
Among the changes formally unveiled less than two hours before the meeting started included the reduction of the height of the tallest building set to be part of the 55-acre development to 600 feet from 800 feet.
In addition, the total size of new buildings will be capped at 14.5 million square feet, Hopkins said.
Hopkins also said his office would hold a public meeting on each phase of the project as Sterling Bay prepares to build it, in an effort to give residents a chance to review the plans. In addition, Sterling Bay will be required to submit an annual traffic and transit study to the City Council, and Hopkins pledged to hold a public hearing on those studies.
That will ensure Sterling Bay lives up to its end of the agreement, Hopkins said, before acknowledging that the new provisions don't include penalties for violations.
Under aldermanic prerogative — the city's unwritten policy of giving aldermen the ultimate authority over projects in their own wards — the project only needs the support of the mayor and Hopkins.
Ald. Michele Smith (43rd), whose ward butts up against the Lincoln Yards site, said the way Hopkins worked to "jam through" the project weeks before a new mayor and City Council are sworn in is not an example of "good government."
"I regret that this vote is taking place today," Smith said. "The alterations that have been made to this plan are not significant, and have not been reviewed by the community. Where is the school? Where is the library? Where is the true public park? Where is the true public benefit?"
The project relies on a $900 million subsidy, set to be generated by the 168-acre Cortland and Chicago River Redevelopment Area, which could also be approved by the City Council on March 13 if it is endorsed by the Finance Committee on March 11.
TIF districts capture all growth in the property tax base in a designated area for a set period of time, usually 20 years or more, and divert it into a special fund for projects designed to spur redevelopment and eradicate blight.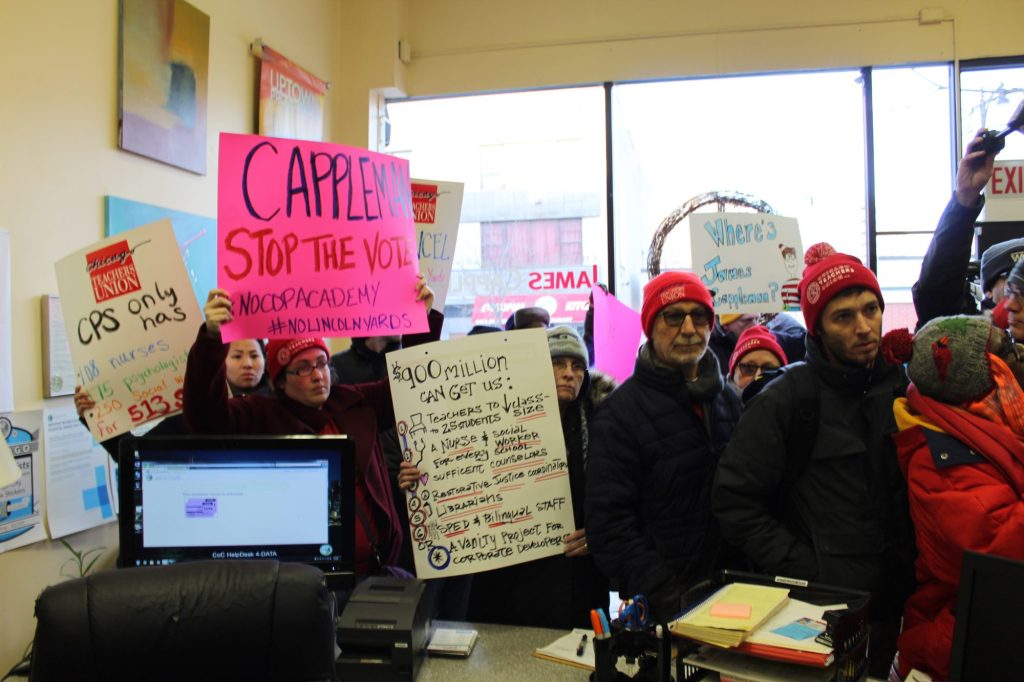 Of the 6,000 apartments, condominiums and townhomes planned for Lincoln Yards, 1,200 must be set aside for low- and moderate-income Chicagoans. The total number of affordable homes will not increase under a revised proposal — only their location will change.
That revised plan requires 600 units of affordable housing to be built on site. Originally, the plan called for only 300 units to be built on site, a plan criticized by several alderman as insufficient.
Sterling Bay also plans to pay $39 million into the city's housing trust fund. Half of the trust is earmarked to subsidize individuals' rent in existing buildings, and the other half is set aside to build new homes for the poorest Chicagoans.
Another 300 units would be allowed to be built outside the development, but within three miles, according to the revised plan. Sterling Bay would also have the option to pay into the trust fund instead of building some of those remaining units, or including them as part of Lincoln Yards.
The 600 affordable units built as part of Lincoln Yards would be earmarked for low- and moderate-income Chicagoans making no more than 60 percent of the area's median income, or $47,400 for a family of four, according to city data.
The development is expected to create 10,000 construction jobs and 24,000 permanent jobs, according to city officials. Under the city's rules, $1.9 billion of the project's cost will be set side for women, African American and Latino owned firms.

For weeks, critics of the development have called on Cappleman, who is facing a runoff in his reelection bid on April 2, to delay or reschedule the vote. He did not speak to any media about his plans before Thursday morning, and his attempt to delay the vote was met with skepticism from those in the chamber.
"Roll now being taken on a 'vote to vote' on Lincoln Yards," longtime City Hall reporter Fran Spielman tweeted. "The vote is 9 to 4 to go ahead. So Cappleman gets political cover and Emanuel gets his way anyway. What a charade."
The move was a break from precedent that gives committee chairs control over what items get a vote. In a combatitive exchange, Burnett claimed Cappleman could not delay the vote because he was never sworn in as chair of City Council's Committee on Zoning.
Cappleman was named chair recently after Ald. Danny Solis (25th) stepped down from the post after it was revealed Solis wore a wire, secretly recording embattled Ald. Ed Burke (14th) for the feds.
After consulting with the city's law department, it was determined that there needed to be a vote on Burnett's motion to override Cappleman.

The committee voted to override Cappleman and continue the meeting in a 9-4 vote.
After the development passed, Burnett called out to Cappleman saying, "no hard feelings man, give me a hug."