BRONZEVILLE — Rude customer service agents. Long lines. Missing packages.
Bronzeville's Henry McGee Post Office at 4601 S. Cottage Grove Ave. has seen an uptick in customer complaints in recent months.
But U.S. Post Office officials say they are trying to do something about it. Change is coming, postal service area manager David Durrett and acting manager Scheronda Hall promised residents at a Wednesday night meeting at Northeastern Illinois University's Carruthers Center, 700 E. Oakwood Blvd.
The meeting, a follow-up to a meeting last month, was called to address residents' complaints about poor service at the McGee branch. Neighbors had been calling the offices of U.S. Rep. Bobby Rush and Ald. Sophia King (4th) for help.
King, who moderated the meeting, let postal service workers answer questions from exasperated residents.
Only two weeks into her new position, Hall vowed to hold herself and her staff accountable, telling residents she adjust staff levels so they can better accommodate customers in person and on the phone.
"Ultimately, it all falls on me," said Hall, who added that she had been meeting with her staff to address behavioral concerns.
All four customer service stations will now be staffed during peak times to help move lines faster, Hall said. She's also added two more employees strictly to handle customer service calls.
"Customer service representatives are required to return calls within 24 hours," said Hall, apologizing to a woman who said she'd been placed on hold for 30 minutes. "We will make sure that happens."
Durrett added that they're also exploring the possibility of installing self-service kiosks inside of the station.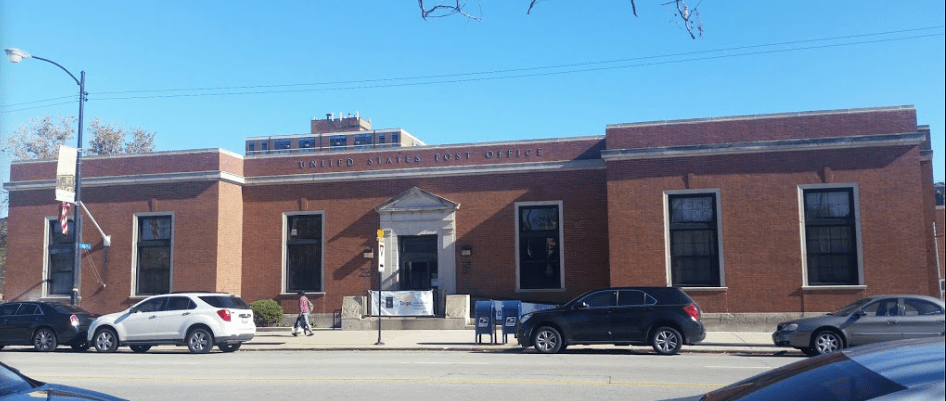 Several residents complained that they did not have access to a regular mail carrier. One resident from the Paul G. Stewart Homes, 400 E. 41st St., told Hall that their 1,200-unit building hadn't had a regular carrier in five years.
"We've called but we don't get answers. Seniors in our building are told that their items have been delivered, only to go downstairs and find out they haven't," the resident said.
Other residents believe the high turnover and understaffing at McGee compounds the subpar customer service.
"We'll get great service from a manager and by the time we go back, they've been replaced," one woman said.
Durrett said a lot of employees are either retiring from the post office or requesting job transfers to other cities, leaving temporary employees to fill the gap.
Still, he said, he is confident that Hall will improve service at the Bronzeville post office.
"The 22nd Street station had a bad reputation, but Hall turned it around," said Durrett, who transferred from Milwaukee to oversee McGee. "I saw what she did there, tapped her on the shoulder, and asked if she could do the same thing for McGee."
Responding to complaints about lighting and cleanliness, Hall told residents she would have to check McGee's landmark status before any attempt to brighten the lobby could be made. But she promised there would be a custodian to keep things tidy.
McGee isn't the only station seeing an increase in customer complaints. All of the major South Side stations from Jackson Park to Auburn Park have been plagued with carrier issues as well, according to Robyn Wheeler Grange, a district director from U.S. Rep Bobby Rush's office. Grange promised to relay all concerns to Rush, telling residents that she, too, would be keeping in contact with post office managers.
Longtime resident Cynt Grover is no stranger to these types of meetings, and has little faith that anything will change.
"I was here when Preckwinkle was having these same meetings over at the King Center on 43rd Street," said Grover, who has lived on the 4700 block of South Evans Avenue for 28 years. "This is an ongoing issue. Things won't change because the employees never stay long enough for it to happen."
Do stories like this matter to you? Subscribe to Block Club Chicago. Every dime we make funds reporting from Chicago's neighborhoods.