UPTOWN — On Thursday, the massive Lincoln Yards development will advance to the City Council's Zoning Committee. And while the project is miles from Ald. James Cappleman's North Side ward, his position as chair of the powerful committee has made him a target for those opposed to the development — and the $900 million tax subsidy that goes along with it.
"Hey Cappleman, you can't hide, we can see your greedy side," protesters chanted outside the 46th Ward aldermanic office at 4544 N. Broadway on Tuesday.
Cappleman, who wasn't present for the protest, has been silent on whether he'll support the development since Ald. Brian Hopkins (2nd) announced that Sterling Bay would add 300 on-site affordable housing units.
But for protesters, the problem is bigger than affordable housing.
"It is absolutely insane that our money is going to wealthy developers," said Christine Dussalts, a teacher and Chicago Teachers Union member. "This is not the city for the 1 percent. It's the city for our children. Fund our schools."
Cappleman faces science research consultant Marianne Lalonde in the April 2 runoff election, and the candidate was at the protest Tuesday calling on the incumbent to delay the zoning meeting.
Tuesday evening's protesters aren't the only people targeting Cappleman. The Hideout, a bar and music venue that is located in the middle of the future Lincoln Yards at 1354 W. Wabansia Ave., put out a call to music fans to contact Cappleman and urge him to delay the zoning committee vote.
"Keep emailing/tweeting at Cappleman … urging him to CANCEL Thursday's zoning committee meeting (Lincoln Yards is the only thing on the agenda)," the Hideout told supporters in an email.
Cappleman became zoning chair after Ald. Danny Solis (25th) stepped down in January amid scandal. Cappleman has since called a March 7 zoning meeting to vote on Lincoln Yards.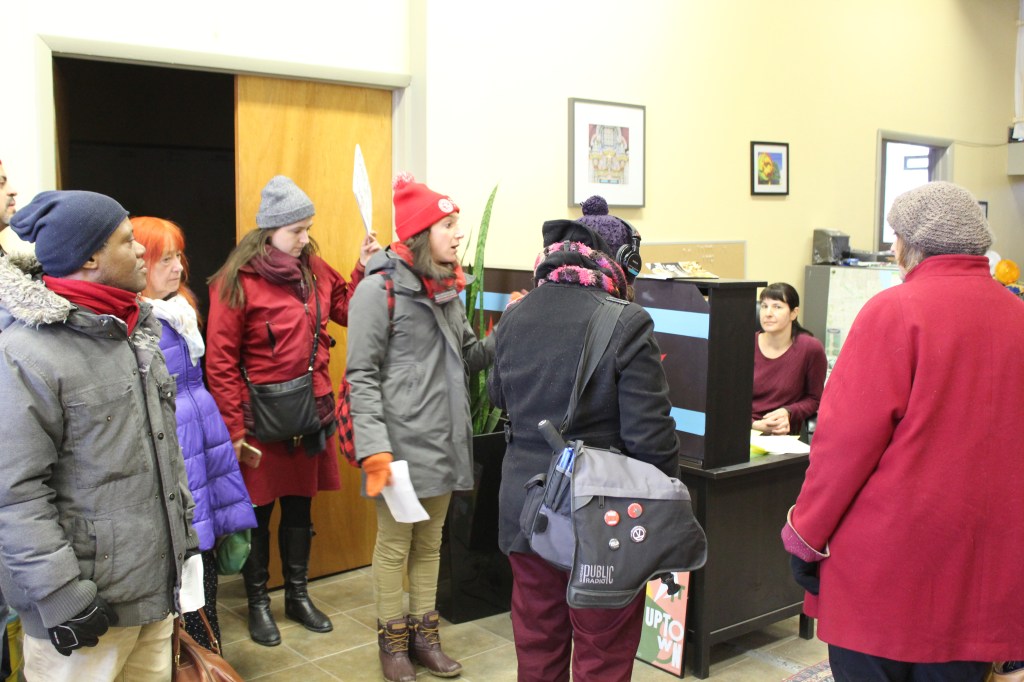 Mayoral candidates Lori Lightfoot and Toni Preckwinkle also called on Cappleman to wait until after the April election to decide on the development.
Cappleman did not respond to multiple requests for comment Tuesday.
Last month, the alderman said he would need to see a greater commitment to on-site affordable housing. That happened on Tuesday, when developer Sterling Bay announced it would increase the number of affordable units from 300 to 600.
But protesters say that's not enough. CTU member Oscar Ortiz said the $900 million TIF is the problem.
"These alderman are corrupt," he said. "And they are using TIFs to line their pockets. When I go to buy a house and I can't afford it, I don't get to buy that house. Why should rich developers get our money?"
If approved by the zoning committee on Thursday, the full city council could vote on Lincoln Yards as soon as March 13.