BRIDGEPORT — With the Archdiocese of Chicago planning to close or consolidate scores of parishes and schools, Preservation Chicago has placed Roman Catholic churches across the city on the organization's annual "Most Endangered" list.

Some of the churches under threat of closure are among the city's oldest and most architecturally significant, including St. Gabriel in Canaryville, designed by Daniel Burnham and John Root, and St. Mary of Perpetual Help in Bridgeport, with its stunning bronze dome, according to Ward Miller, executive director of Preservation Chicago.
But equally important as their structural magnificence is the churches' role as community anchors, he said.
"They're not only religious centers, they're community centers, they're food pantries, they're counseling centers, they're after-school centers and daycare centers. There's a lot of things that happen around these great churches," Miller said at Wednesday's announcement of the "Chicago 7 Most Endangered 2019."
"And when they close, we see what happens to neighborhoods; it's oftentimes the last resource in the neighborhood," Miller said, noting that some of these same communities facing the loss of a church were also hard hit during the recent wave of school closures.
Preservation Chicago is pushing for landmark status for a dozen of the churches — "the best of the best" — and is urging the archdiocese to develop plans for preservation and reuse as opposed to demolition.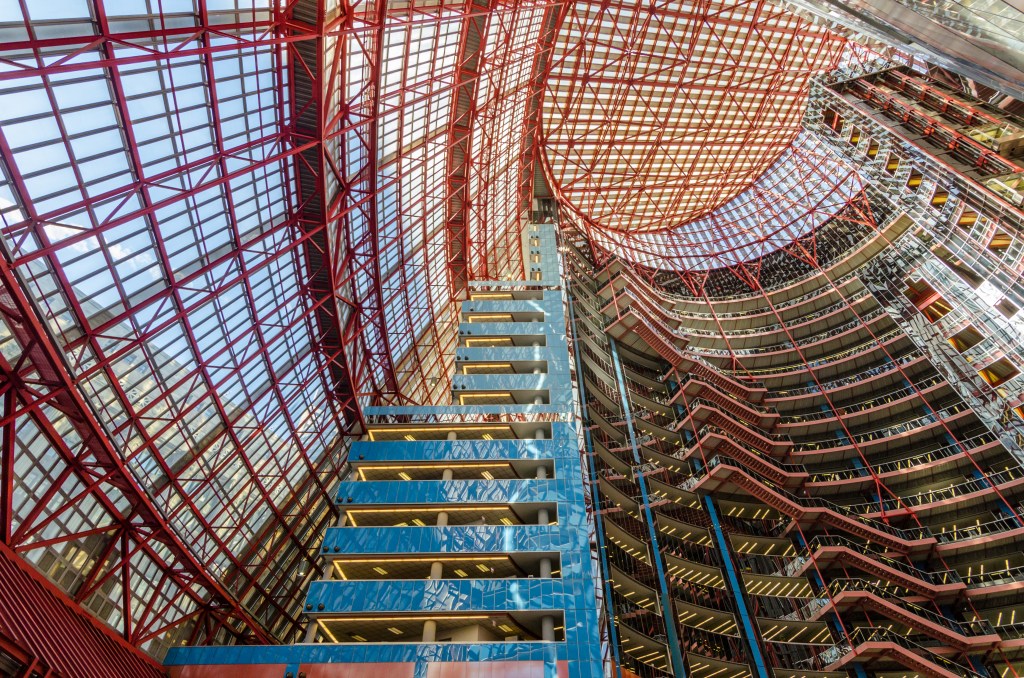 The inclusion of the Catholic churches, along with a repeat appearance of the James R. Thompson Center, boosted the 2019 endangered list to nine, instead of the traditional seven.
Also listed:
Jackson Park, South Shore Cultural Center and Midway Plaisance, bounded by Lake Michigan, 56th Street, Stony Island and 71st Street.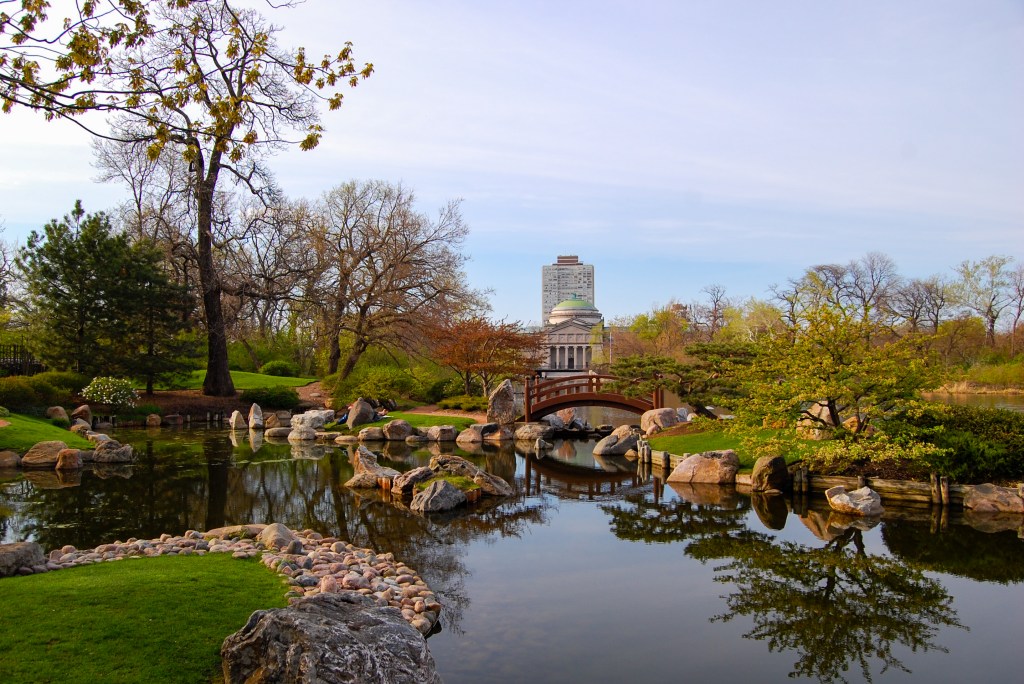 Plans to situate the Obama Presidential Center on 20 acres of land within Jackson Park have landed the site on the most endangered list for the third year in a row.
The landscapes, designed by Frederick Law Olmsted, are deserving of landmark status in and of themselves, Miller said.
"It's really important that we protect our parks as sacred lands, especially an Olmsted landscape," he said.
"I mean, Olmstead also did Central Park in New York City. Would we allow a campus of buildings to be built in the middle of Central Park? I don't think we would. So why settle for that in Chicago?"
The city has allowed Jackson Park to fall apart, and now is looking to the Obama Presidential Center as a way to fund deferred maintenance and improvements, said Miller.
"Really that should just be part of the budget for the city," he said. "We shouldn't have to give away park land to rebuild and support these ideas."
Laramie State Bank, 5200 W. Chicago Ave.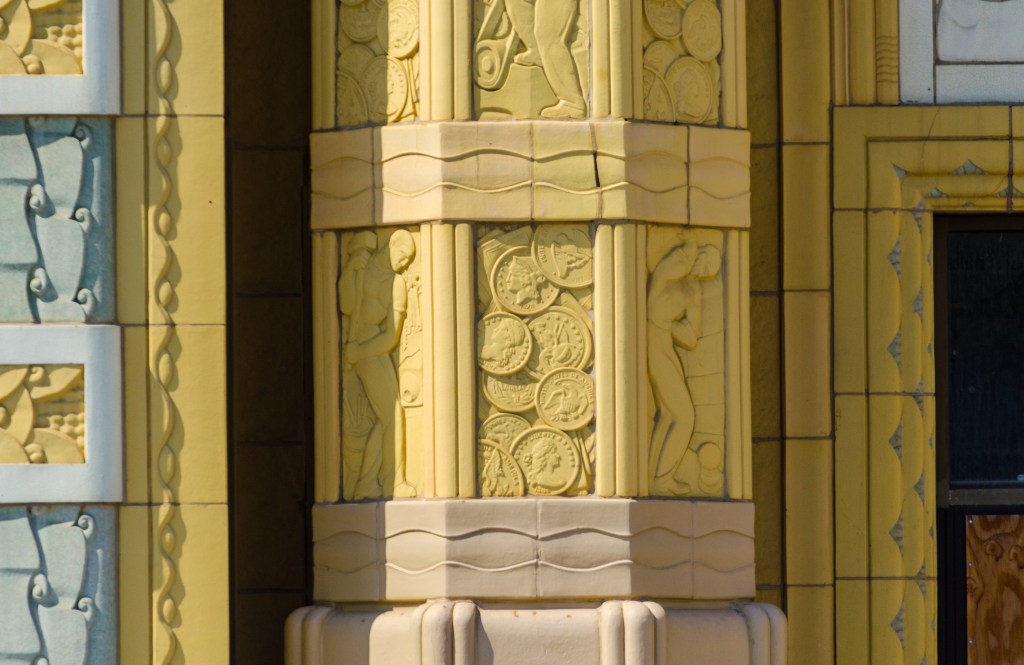 The bank's terra cotta ornamentation, in colors of celery and mustard, is some of the most visually arresting in Chicago. Despite its designation as a Chicago Landmark, the Laramie State Bank has undergone foreclosure and currently sits vacant, in need of emergency repairs following a partial roof collapse in 2018.
Preservation Chicago would like to see the Cook County Land Bank become involved with the property, and envisions the building being transformed into a mix of uses including apartments, a cultural center and offices.
Seven Continents/Rotunda Building, O'Hare International Airport.
The Rotunda Building is a Mid-Century Modern throwback to a time when air travel was "Mad Men"-cool. Its primary function was to connect a pair of the airport's terminals — in as stylish a way as possible — and it also housed the swank Seven Continents restaurant.
With an $8.5 billion modernization of O'Hare about to begin, Preservation Chicago is asking to have a few bucks spent on restoring the Rotunda to its former chicness.
Loretto Academy/Institute of the Blessed Virgin, 1447 E. 65th St.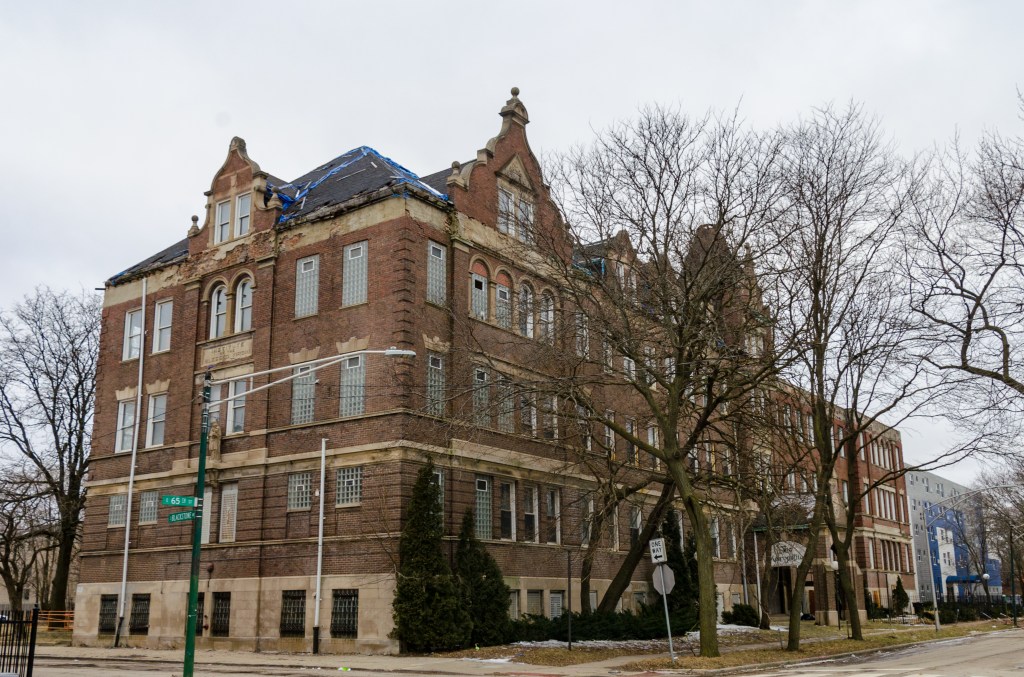 Built in 1906 as an all-girls sister high school to the all-boys Mount Carmel, the Loretto Academy is now vacant, subject to vandalism and falling into disrepair.
Preservation Chicago envisions a potential adaptive reuse as affordable housing.
Crawford Power Station, 35th Street and Pulaski Road
London took an old power plant and converted it into the Tate Modern museum, an international tourist destination.
"We're encouraging Chicago to have such vision," Miller said.
But at the moment, the 70-acre Crawford site is slated for redevelopment as a one million-square-foot diesel truck staging, cross-dock facility, a plan that's been strongly opposed by members of the community.
Second Church of Christ, Scientist, 2700 N. Pine Grove Ave.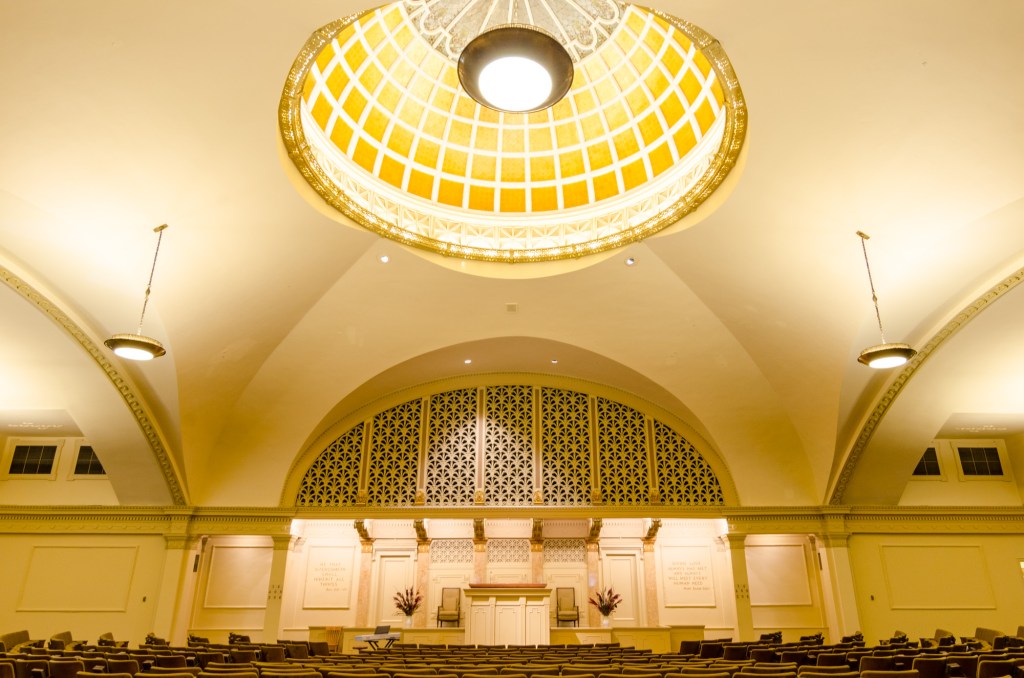 The church's architect, Solon Berman, also designed the Town of Pullman. The Lincoln Park building has been put up for sale by its congregation and a real estate consultant and is a likely target for demolition.
Hammer/Palmer Mansion, 3654-3656 S. King Drive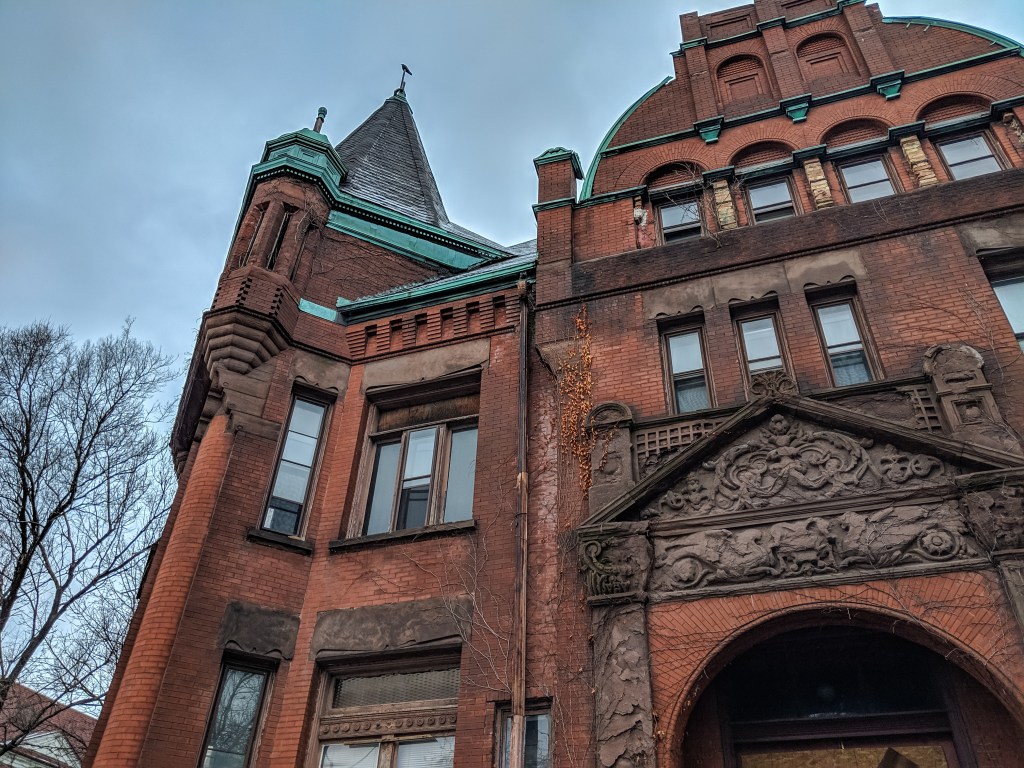 Built between 1885 and 1888 on what was then fittingly known as Grand Boulevard, the Hammer/Palmer mansion is one of the few remaining examples of the majestic homes that once lined what's now South King Drive.
The original owner, D. Harry Hammer, was an alderman of the 4th Ward and a Cook County judge. Lutrelle "Lu" Palmer and his wife Jorja purchased the Hammer mansion in 1976 and lived there until 2004.
The Palmers were noted community activists and played a key role in the mayoral campaign of Harold Washington. Chicagoans of a certain age are likely to remember Lu Palmer as a reporter for the "Chicago Defender," the "Chicago American," the "Chicago Daily News" and the "Chicago Courier," as well as for his radio commentary.
Given its architectural significance and associated cultural history, the mansion is clearly landmark-eligible, according to Preservation Chicago.
The long vacant property needs immediate repairs and investment or faces the threat of demolition by neglect if it's allowed to continue to deteriorate and accumulate building violations, the organization noted in its 2019 report.
"This would give the owner and the City an excuse to demolish this important Bronzeville building and erase another part of Bronzeville history," Preservation Chicago said.