BRIDGEPORT — By day, Mike Bush worked as a clerk at the Daley Center, handling marriage and birth certificates in a job he's held since he was 16.

But by night and weekend, Bush was a prolific music photographer, shooting a litany of classic rock and Motown acts as they passed through Chicago. The hobby led him to tour with the Beach Boys, work as road manager for The Monkees' frontman Davy Jones, and to meet and photograph some of the most famous musicians in American history.

Now — after 40 years of moonlighting as a sort-of amateur music photographer — Bush will exhibit his work for the first time ever, with a gallery at Bridgeport's Zhou B Art Center.
The exhibit, called "61 At 61" (Bush is 61 years old and will show 61 photographs), features photographs capturing some of Bush's most intimate backstage shots of famous musicians. It will also serve as an unveiling of a home-grown talent previously only known to famous musicians and close friends and family.

"I'm hoping someone says, 'Where have you been all this time?'" Bush said while laughing. "I'm celebrating 40 years of doing something that I really loved. The most important thing is, the acts, they thought I was good enough. That was good enough for me."

Bush grew up in the Heart of Chicago and still lives in the Near West Side neighborhood. He grew up as a reserved, polite kid — traits that came in handy when he later found himself in the no-holds-barred environments backstage of rock concerts.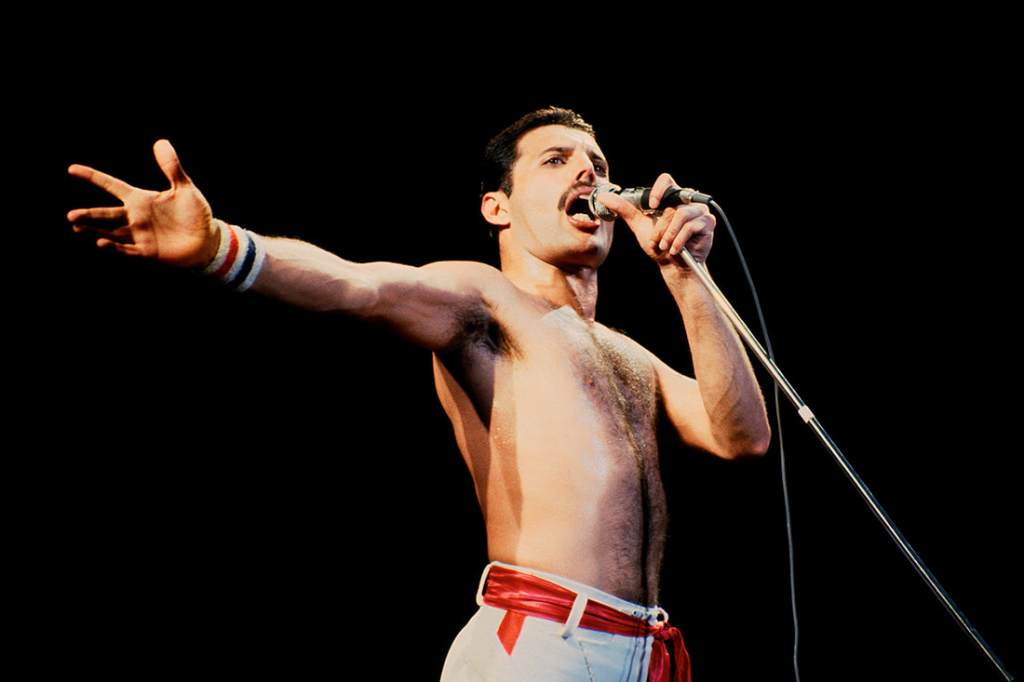 He started to go to concerts as a teenager in the mid-1970s, where he would bring his camera to shows, capturing photos from a fan's perspective. In 1979, he got a professional camera and began writing for Night Rock News, a Midwest fan zine. The gig got him a foothold into the music world.

A fixture at Chicago's music venues, Bush was known as the guy always taking photos. Word would get around to the bands, or Bush would show his work to someone with the acts. Soon enough, Bush's photos were getting noticed by some of his favorite groups.

If there was a big break for Bush, it would probably be meeting the Beach Boys. Around 1980, Bush went to Los Angeles for a promotional party the band was having for their newest release, titled "L.A."

Bush brought some photos to the meet-and-greet, and someone with the band took notice. So when it came time for the Beach Boys' 25th anniversary tour in 1986, Bush went on the road to document the tour. His photos were also added to promotional materials for the tour.

"That was the first real feather in the cap," Bush said. "Working with the Beach Boys, there tended to be a lot of drama. I'll leave it at that."

Bush met The Monkees in the same way he met the Beach Boys, and he accompanied the band on their 1986 20th anniversary tour. (Bush's photos from the tour can be found here.) He fostered a close relationship to Monkees' frontman Davy Jones, and he would later work as road manager for Jones after the band had split up.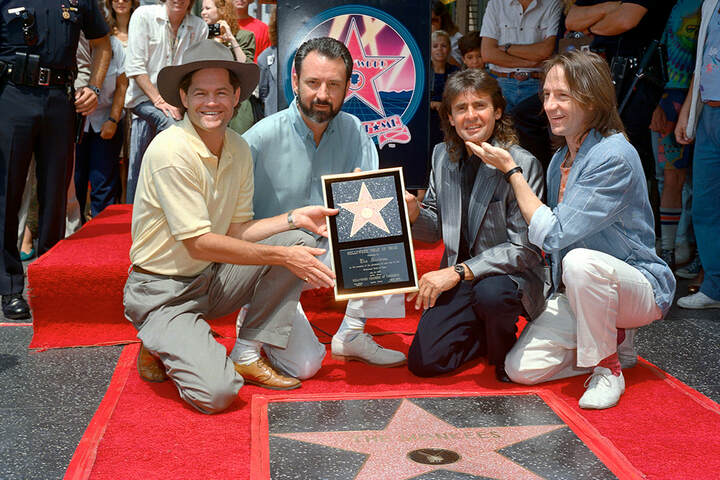 That's just a fraction of the acts Bush has met and photographed.

He's worked with Motown acts like the Four Tops and the Temptations. He was there when an angry Little Richard learned he would be opening for Chuck Berry. Bush was even featured in 1989 edition of 16 Magazine after Monkees' fans kept writing in about the handsome photographer with flowing hair.

"Those brown paper grocery bags? I've seen that half filled with cocaine. I've seen a huge plastic bag of marijuana in one of the singer's suitcases that was maybe two, three feet wide," Bush said with a laugh. "I'm not naming names at this point."

Bush said the backstage scene at many rock shows could be "daunting." But he likened it to growing up in a tough Heart of Chicago in the 1960's. Many of the same survival skills that helped him in childhood helped in his rock photographer years, he said.

"Growing up in a rough neighborhood, I learned to keep my ears and eyes open at all times," Bush said. "You don't go into a lion's cage and hit them with a stick. You pick your battles, or just avoid them completely."

Bush never really got paid for the work, and he never sought to make it his career. He didn't even have a desire to make his work publicly available, until his elderly mom recently requested he do so.

"I'm actually doing this so my mom can enjoy it," he said. "And I'll enjoy it, too. It's a labor of love."

Bush started working on the exhibit two years ago, trying to whittle down thousands of photos and secure a venue. His dream venue was Zhou B Art Center, the massive art complex in Bridgeport.

As a White Sox fan, Bush has traveled by Zhou B getting to and from games for years. He's checked out their 3rd Friday series, where the space is opened to the public for free. Eventually, Bush worked up the nerve to see if the gallery would work with a first-time exhibitor.

"It took me a year-and-a-half to get under their skin," Bush said of the venue. "A friend of mine at one point said, 'Maybe you should walk away.' I knew, deep inside my soul, that that was the place."

A planned art exhibit's falling through gave Bush his big opportunity. That it came in 2019 — the 40th anniversary of his start as a rock photographer — makes the exhibit all the more special, Bush said.

"61 at 61" includes a mix of stage shots and intimate backstage portraits of musicians like Stevie Wonder, Bruce Springsteen, David Bowie, The Rolling Stones and many others. Many of the photos were shot at Chicago venues, including a shot of Blondie's Debbie Harry taken while she's onstage at Old Comiskey Park.

Curating the exhibit has caused Bush back to look back on his double life, one spent as a courthouse clerk and the other a rock-and-roll documentarian. With his work about to be viewed by the public for the first time, Bush said he is uneasy with the attention. But he does enjoy reminiscing about his photography days.

"I'm not crazy about the attention," Bush said. "I'm very very proud of my work. I'm celebrating 40 years of doing something that I really loved."

61 at 61 will run from March 15 to April 5 at Zhou B Art Center, 1029 W. 35th St.