The movie "Green Book" is up for Best Picture at Sunday's Academy Awards. From 1936-1967, the Green Book was an essential guide for black travelers, providing information about the establishments where they would be safe and welcome while navigating their way across a segregated country. This is the fourth in a series of articles about the legacy of Green Book sites in Chicago.
BRONZEVILLE — There was a time when no night on the town in Bronzeville was complete without a stop at the Palm Tavern or Parkway Ballroom, two of the brightest lights in the area's constellation of lounges, theaters, nightclubs and dance halls.
Picture the scene: Duke Ellington, Count Basie, Billie Holliday, Charlie Parker and Josephine Baker dropping in for drinks or a show. Locals turned out in their best suits and dresses, vying to see and be seen.
And everywhere the streets and sidewalks thrumming with the sound of the jazz, blues and gospel.
Yet under that veneer of glamour lay a foundation of segregation and racism that bound the Palm and Parkway together — both listed in the Green Book guide, businesses run by people of color, for people of color, in response to whites-only policies elsewhere in the city.
Today, only one of the two is still standing, their twinned fortunes having sharply diverged. The Palm has been lost, at what cost? The Parkway saved, for what future?
The Palm: 'Like a Death'
Billy Branch still remembers, more or less, the first time he walked into the Palm, at 466 E. 47th St. (Green Book listed 1939-55)
At some point in the late 1970s or maybe the early '80s, Branch and a buddy were driving down 47th Street when a sign over the Palm's doorway caught his eye.
"I had never noticed it before. It had a Buddhist chant [Nan-Myoho-Renge-Kyo] and I thought, 'That's kind of interesting, in the hood,'" Branch recalled.
But it was another placard, this one advertising three (or possibly four) shots for a dollar, that got Branch and his pal to pull over, park and step inside.
"We went in and here's this nice looking elderly lady, kind of distinguished, with a nice bright smile. She said, 'Can I help you gentlemen?'" said Branch.
The fellas asked if the offer for cheap shots was indeed legit, and when the reply came in the affirmative, Branch told the barkeep, "We'll take $2 worth."
That was Branch's introduction to the Palm's legendary owner Gerri Oliver, who'd run the joint since 1956.
It's an origin story that Branch, who would go on to become an acclaimed Grammy-nominated Blue musician, has retold, nearly word for word, countless times over the years. Why shouldn't he? It's a golden nugget of an anecdote, and if he doesn't share it, who will? If people who remember the Palm stop talking about it, well then it really will be gone.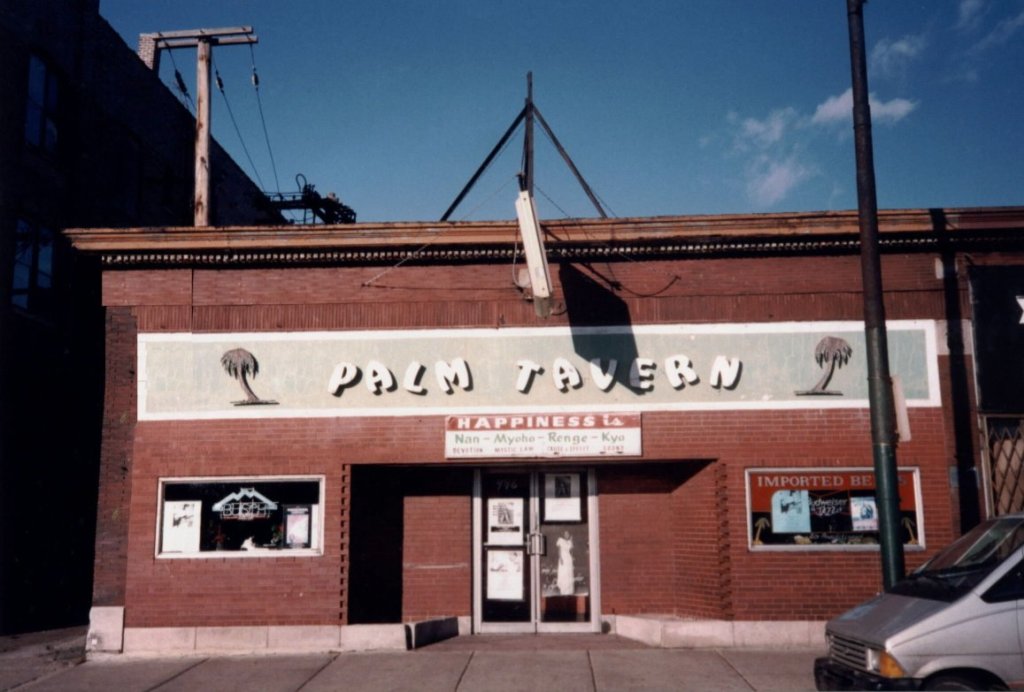 By the time Branch crossed paths with Oliver (Mama Gerri to insiders), the Palm's best days as the club for African-Americans were in the rear view. The neighborhood had been abandoned by its celebrity clientele, along with the middle- and upper class residents who'd scattered, and taken their money with them, once Civil Rights legislation put an end to formal segregation and restrictive housing covenants.
Still, the Palm remained a sort of social oasis, a place where people of note in the community, people of what Branch called "considerable intellect," congregated for spirited conversations.
Oliver, whose presence loomed much larger than her 5-foot-1-inch frame, kept the place running on fumes by sheer force of will, Branch said.
"She was a very strong, intelligent, vibrant, colorful figure in the community. She could be very charming and fun and then she could be stern. She didn't take no stuff off of anybody," he said.
In most people's eyes, Oliver was the Palm. In truth, like a lot of small business owners, she was a tenant — the building itself wasn't hers.
Over the years, Oliver had withstood the area's economic free fall and held her own against gang leaders and drug dealers, never suspecting the biggest threat to her livelihood would come in the form of a delinquent landlord.
The Palm's property was sold in 1998 for $8,000. A couple of years later, the city seized the building from the new owner on the grounds of code violations (including Oliver essentially living on premises).
Oliver was evicted in 2001. The Palm was finished.
"She got closed due to politics," Branch asserted. "They certainly did not want her there anymore. The way that place was closed was criminal."
By all accounts reported in the media during the eviction proceedings, Oliver was a pawn, sacrificed by politicians and developers in the name of a plan to turn 47th Street into a cultural destination called Tobacco Road. The plan, which proceeded by fits and starts, never really came to fruition and the Palm was eventually demolished in 2004.
Among the ironies is that at the time Oliver was fighting eviction, the Palm was enjoying something of a revival, drawing the kinds of crowds it hadn't experienced in ages.
A young artist from the neighborhood, Fernando Jones, had approached Oliver in the summer of 1998 about staging his play, "I Was There When the Blues Was Red Hot," for a couple of weekends at the Palm.
Jones and his cast mates, then in their 30s, were well aware of the significance of the Palm, he said.
"We knew it was ground zero for our Chicago music. [Oliver] helped sustain and create African-American music," said Jones, 54, now on faculty in the music department at Columbia College Chicago and a founding director of the Blues Ensemble and Blues Camp for student musicians.
The show, "I Was There …," was set to run for two weekends at the Palm in October 1998 — "It was free to get in and $10 to get out," Jones said — but wound up playing through July 2001 for more than 250 performances.
"We turned [the Palm] into our playhouse. It became a social center. It was like our Second City, it was our 'Cheers,'" said Jones. "We'd start the show at 7 or 8 [p.m.], we'd party with the guests until 10 or 10:30 and we'd stay until 4 in the morning with no stress. For young actors and musicians, you need an incubator."
Jones was among the group who fought to save the Palm, circulating a petition, penning an open letter to then Mayor Richard M. Daley and drawing attention to Oliver's plight. In hindsight, Jones can only imagine how different the outcome might have been if he'd been able to stir up support on yet-to-be-invented social media platforms. "I barely had a cellphone," he said.
When the Palm closed, "It was like a death," Jones said.
After sitting vacant for several years, the Palm's lot was turned over to Andre and Frances Guichard. The couple run Gallery Guichard on the first floor of the Bronzeville Artist Lofts — a building that used to share an alley with the Palm. (The loft and gallery occupy what was once the home of the Ben Franklin Store, the first black-owned department store in Chicago.)
The Guichards have transformed the Palm's lot into a sculpture garden that honors the Great Migration. Signage, buried by snow on a recent visit, pays homage to the Palm and is accompanied by a tile salvaged from the bar, according to Andre Guichard.
"That is sacred ground," he said.
For his part, Branch attempted to distill the essence of the Palm and Oliver into the lyrics of a song, "Going To See Miss Gerri One More Time," recorded with his band The Sons of Blues. (Oliver, now 100 years old, lives in California in a nursing facility, according to Branch, who visited her in summer 2018.)
But ultimately there's no substitute for the Palm in its brick-and-mortar form, a place people could point to and touch. Without an actual structure, there's nothing to see or hear or smell; nothing concrete to make fact feel less like a myth.
"Anyone 70 or older, of course they knew about the Palm Tavern. But so many, especially the youth, are completely unaware," said Branch.
"To have such a historical institution just demolished, it's just a travesty. Here you had this hidden treasure [the Palm] that every celebrity used to frequent. It's like a huge block of history has been erased," he said.
The psychological damage caused by that type of erasure shouldn't be minimized, said Branch.
So many of African-Americans' contributions to U.S. history and culture have already been omitted, deleted or otherwise buried, that when physical evidence of something like the Palm disappears, Branch said, "You deny people a sense of pride that 'we built this.'"
"It will affect your self-esteem, it will affect your lens as you look at the world and yourself," he continued. "Your behavior is a direct reaction to what you perceive. The threat to African-Americans is that we are unaware of our considerably rich history in this country."
Jones concurred.
"There's a generation without information," he said. "Can you imagine the impact for a little girl of color to know that one of the mainstays of Chicago [the Palm] was operated by a short black woman? They would believe they can do anything."


The Parkway: Moving the Narrative Forward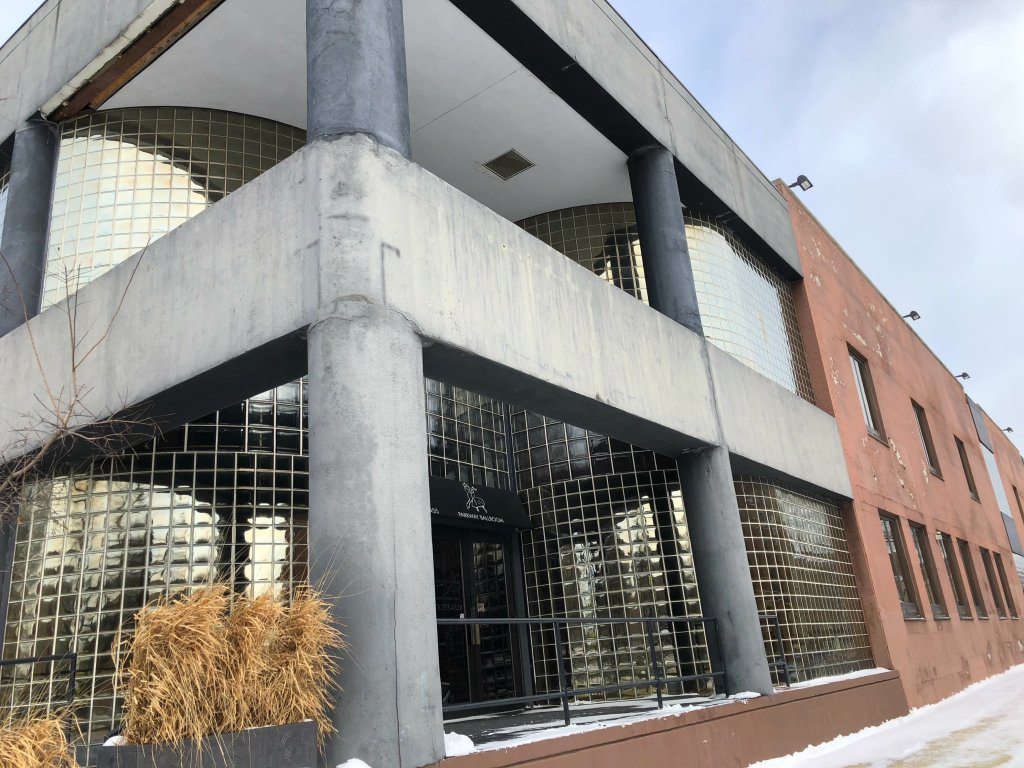 At nearly the same time that Gerri Oliver was battling eviction from the Palm Tavern, the Parkway Ballroom, 4455 S. King Drive, was celebrating its rebirth.
Purchased by high-profile, politically connected developer Elzie Higginbottom, the ballroom (Green Book listed 1953-61) had undergone major renovations and officially held a grand reopening in mid-2002.
Higginbottom hired a hot young chef, Cliff Rome, to run the Parkway's operations, a move that Rome, a kid from Englewood, had in some ways been preparing for his whole life.
Rome's resume includes a stint at Spago cooking under Wolfgang Puck, a year spent sailing the Caribbean as the culinary consultant on a luxury yacht, and a gig as one of five chefs chosen to work the Cannes International Film Festival's American Pavilion. A photo pinned to one of the Parkway's bulletin boards shows Rome and celebrity chef Bobby Flay shucking oysters on the beach at Cannes. Hugh Hefner's boat is anchored in the Mediterranean behind them, just out of frame, Rome said.
It's not an exaggeration to say that Rome could have landed anywhere. But the chance to run the Parkway was something Rome viewed almost as a calling.
"The opportunity to do this was so much greater than me, so much bigger than me, that I wanted to be part of that," Rome said. "Parkway has become the foundation, the cornerstone, of everything that I believe, especially as it relates to black people, in a community which was so underserved but was so rich in history and culture."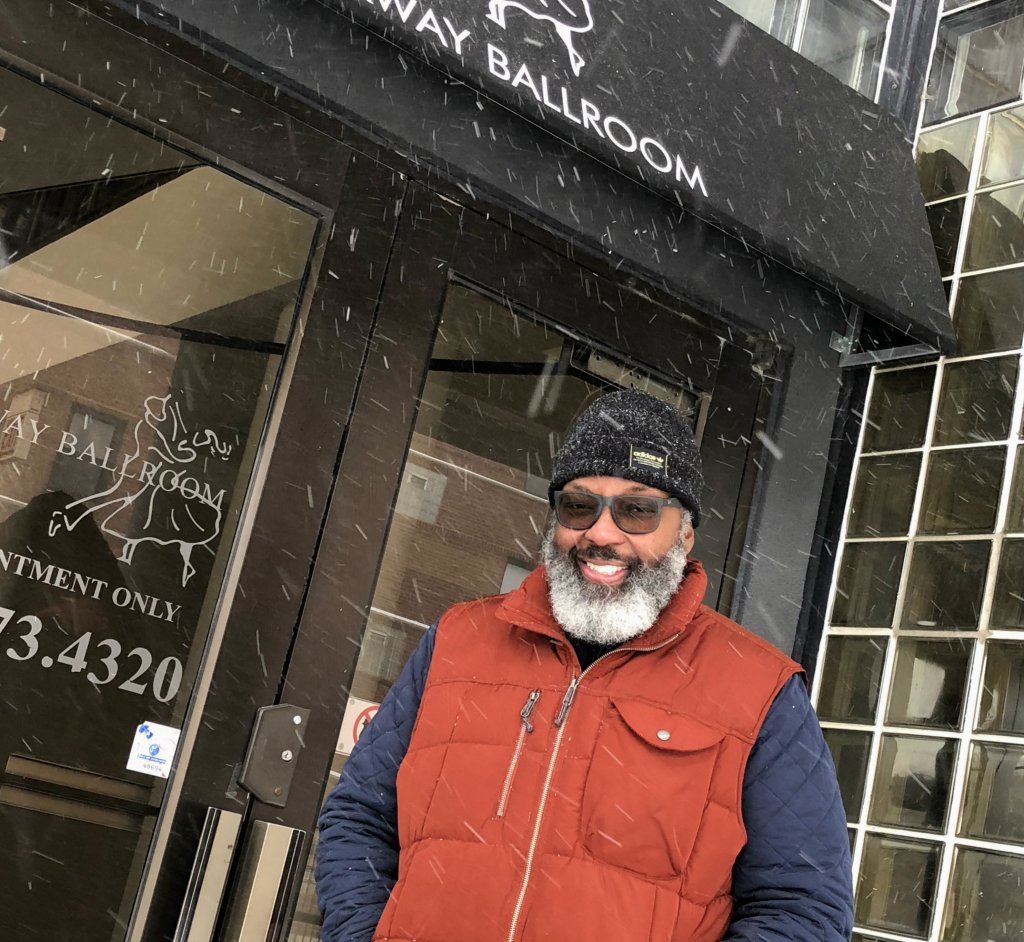 Rome grew up listening to his grandmother's stories about the Regal and the Savoy, cocktails at the Parkway, the dances at Club DeLisa.
The Parkway Ballroom was the meeting place for the affluent African-Americans who lived in the Bronzeville community. Rome has seen images of the Parkway's sign-in books filled with the signatures of Count Basie, Duke Ellington, Joe Louis and Paul Robeson, all of whom either performed, attended galas, or simply hung out at the ballroom.
"It was just the place to be," Rome said.
As distant as those memories and names struck him as a boy is how Rome realizes his own experiences can easily sound today: sitting at the counter at Woolworth's drinking root beer floats, or eating at Gladys Luncheonette, Izola's or Army & Lou's. All gone.
"You had all these great institutions and every time you don't touch on that or talk about that, it dies. And so you have to continue to talk about it to understand what it stood for," Rome said.
It's hard to keep alive places that no longer exist, though, which makes preservation of the Parkway and other landmarks like it so important.
"You can preserve it in name, but when you have the facility, which is that you can touch it and you can feel it, you can rebuild in it," Rome said.
And when you've rebuilt, then you can attract people to an actual physical location, a destination that's more than just a time capsule of a bygone era but also very much of the present, he said.
Maybe a couple's grandmothers used to hang out together at the Parkway. Maybe that same couple gets married at the ballroom, and then celebrates their child's first birthday and eventually a Sweet 16 at the Parkway. 
Maybe theme nights at the ballroom introduce younger folks to Duke Ellington or Billie Holliday, connecting the dots to current artists influenced by the jazz greats.
For Rome, it's about picking up the torch and carrying it forward, it's about honoring the story of the Parkway's history while crafting what the ballroom's narrative will read like 20, 30, 40 or 50 years from now.
It's taken Rome nearly two decades to get to the point where he can consider the Parkway's role in the community in such broad, philosophical terms.
"The first 10 years was really about reestablishing the name. That was an uphill battle in a mudslide. Just convincing folks to not just support facilities in your own community but to see the actual value of supporting those community institutions," Rome said.
The value, he said, is that a healthy Parkway becomes an anchor for further development, breathing life and hope into the area.
"The next 10 years has really been about preserving what we laid down as a foundation for the first 10, taking our history and being able to put it on a platform and constantly reeducating Millennials," he said.
His pitch is simple.
"You can go to Soho House. But this is the history of music and entertainers or educators. Imagine I get married at the place where Paul Robeson had his 60th birthday party. Quit playing — where you gonna go to get that? You can't make up that history," Rome said.
"But it's still relevant," he added. "We're still entertaining heads of state, politicians and entertainers. We're still doing that to this day."
That bulletin board, the one with the photo of Rome and Bobby Flay at Cannes? It also has pictures of visits to the Parkway from Kevin Hart, chef Marcus Samuelsson and Hillary Clinton.
Funny story about the Clintons — let's call it "Clinton-gate." Former president Bill Clinton was scheduled to make a stop at the Parkway during a fundraiser for his wife's presidential campaign, and his Secret Service detail took issue with the number of available exits. So a door was punched into a wall in the Parkway's Bronze Room, which hosts smaller scale events than the main ballroom.
"Bill Clinton never went through the door. He went in the kitchen with chef Claude [Ako]. It's the Clinton door that he never walked through," said Rome. "So when Hillary was here this last time, we made sure that she went through the door. We should have taken a picture of her actually going through the door, that would have been classic."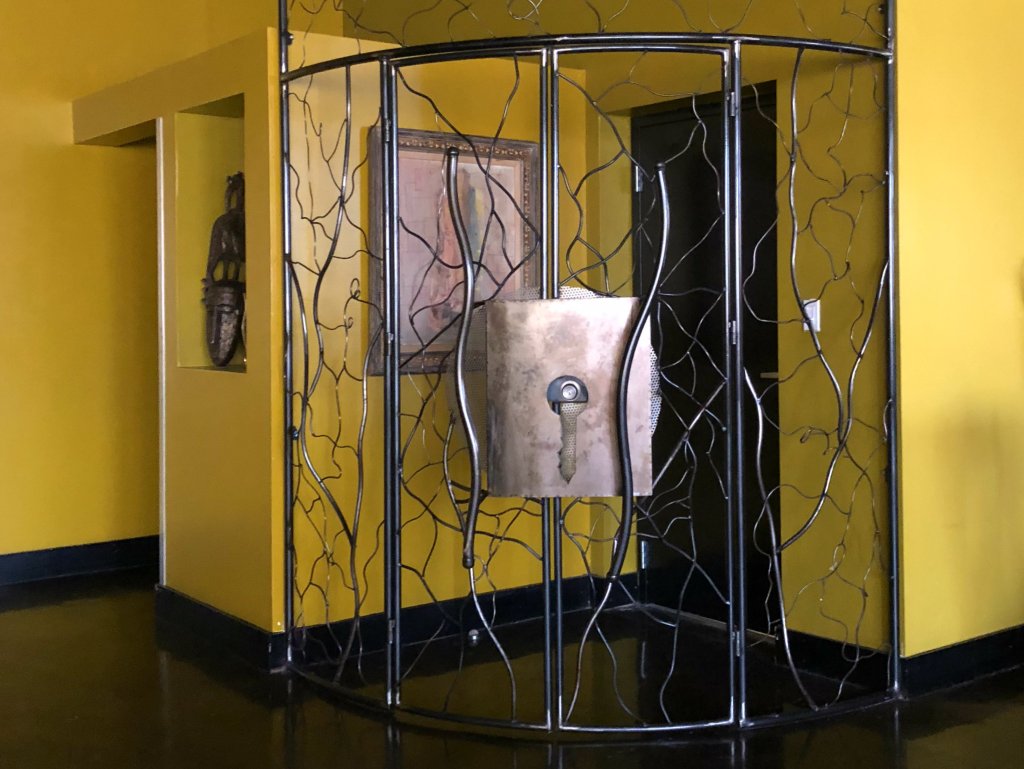 That's the new narrative Rome is talking about. One that adds to the Parkway's story, one that changes the conversation about Bronzeville.
Rome recently had a dream about a major concert event at the Parkway, one that seemed so real he kept tweaking the plan for it in his waking life.
Sting would play a VIP show at the Parkway, but just as the warmup act for Tina Turner, whom Rome envisioned performing down the road at the Harold Washington Cultural Center on 47th Street.
Oh, and bars would be set up along King Drive every 40 to 50 yards.
"You would stroll down King Drive in your ballgown, in your tuxedo, and you'd pick up a bottle of champagne and you'd walk to the concert," Rome said. "You'd see Tina Turner turn it out, just go nuts, and when you walk back [to the Parkway], Jay-Z is in the parking lot. Like, how incredible would that be? I couldn't sell enough tickets."
It's the kind of night grandmothers would still be bragging about to their grandsons 50 years from now. And so what if the odds of it happening are low. If that same grandma can still point to the actual Parkway five decades from now, well that's the real dream, isn't it.

PART 1: The Real 'Green Book': In Chicago, The Famous Directory For Black Motorists Pointed To Bronzeville
PART 2: The Real 'Green Book' In Chicago: Vacant Lots Replace Black-Owned Businesses That Once Thrived In Bronzeville And Beyond
PART 3: Annie Malone Was A Millionaire Black Hair Icon Whose Mansions Were Listed In The Green Book — But Her Legacy Is Often Overlooked
Also, check out Patty Wetli and Kelly Bauer's map of Chicago's Green Book sites, compiled from the old books.
Do stories like this matter to you? Subscribe to Block Club Chicago. Every dime we make funds reporting from Chicago's neighborhoods.