WEST LOOP — A plan to convert the shuttered and historic Church of the Epiphany into a cafe and event venue is angering some West Loop residents, who say the new spot could attract loud — and drunken — late-night crowds to their quiet block.
Developer David Chase of BGC Enterprises wants to open the Epiphany Center For the Arts in the century-old church building at 201 S. Ashland Ave. this summer or fall, he said at a meeting with neighbors and Ald. Jason Ervin (28th) Tuesday. But to do that, he'll need a liquor license, and a pending ordinance to lift a moratorium on liquor licenses along a three-block stretch on Ashland Avenue would need to be approved.
Lifting the moratorium would allow the city's Department of Business Affairs and Consumer Protection to consider the Public Place of Amusement and liquor license applications Chase has filed, Ervin told residents.
Under Chase's plan, the old church building would house three new venues — Epiphany Hall, The Sanctuary and Chase House, a modern loft-style area, courtyard and terrace. On its website, the new venue is billed as an "extraordinary new single-destination wedding venue" that would also be perfect for bachelor and bachelorette parties, rehearsal dinners and after parties.
The event venue would also court live music. Staffers are already in talks with local musicians that include blues singer Sheryl Youngblood, jazz singer Erin Mcdougall, jazz and blues band Flat Cats to perform.
The venue would be open until 1 a.m. on weeknights and 2 a.m. on Fridays and Saturdays. An outdoor patio on the property would close at 10:30 p.m. weeknights and 11:30 p.m. on weekends, Chase said.
But neighbors living nearby aren't fans of the plan.
'They are going to do all those nasty things that drunk people do'
Although the church is located on the west end of the booming West Loop, it's also located in a historic district known as the Jackson Boulevard Historic District.
Residents living in the 1500 block of West Jackson Boulevard and West Adams Street say the rowdy crowd that the alcohol-serving venue could attract will ruin the historic charm of their pristine blocks.
"We bought homes on a historic lot, in a historic district, that has a historic church. Never in our wildest dreams did we ever think it would become an entertainment center with a liquor license until [2 a.m.]," said one neighbor whose home is next to the church.
Comparing the plan to Excalibur, the shuttered nightclub that formerly called the old Chicago Historical Society Building on 632 N. Dearborn St. home, one resident said a late-night liquor license will mean the event venue will essentially function like a nightclub.
"On the nights that there is music, those people are going to drink … and leave drunk," she said. "They are going to do all those nasty things that drunk people do up and down Jackson all the way to Whitney Young High School and nobody wants that."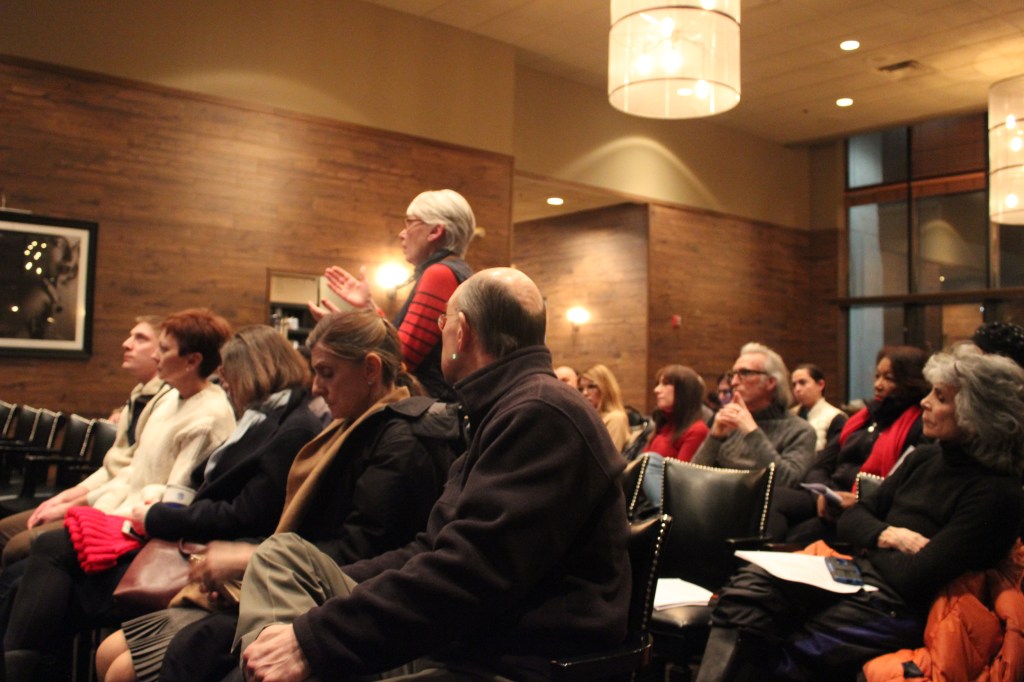 Valentina Padilla, who has lived on Jackson and Ashland since 1995, said the developer's plan to address noise, security and trash concerns have not been presented to residents.
"It's really about the safety of our neighborhood," Padilla said.
Drew Armer, who lives across the street, said the fact that the venue could bring loud music and up to 450 people to the area worried him.
"We are directly affected," said his wife, Gina Armer. "It's a problem with noise, violence, loitering and safety."
Not all neighbors expressed concerns Tuesday night. Greg Wrobel, who has lived next to the church since 1981, he believes the venue's owners will be "acutely sensitive to neighborhood concerns" because they live nearby.
The venue would bring "positive attention" to the neighborhood, Worbel said.
Noting that the project has received support from community groups, Ervin called on the neighbors and the developer to come to a "meeting of the minds" that would allow for the venue to open.
The sale of alcohol has always was been part of the venue's plans, and was "always stated in all of the meetings," he said.
While Chase still needs a liquor license, the plan to convert the 134-year-old church has been in the works for years. He introduced plans to Ervin in September 2016 and first presented plans at a community meeting in February 2017.
BGC Enterprises bought the building in October 2017, and a Planned Development was approved in March 2018. Construction is currently underway, Chase said, and the venue will employ more than 30 people.
Another meeting on the operation hours, liquor license and plans to lift the moratorium is scheduled for March 11 at 7:30 p.m.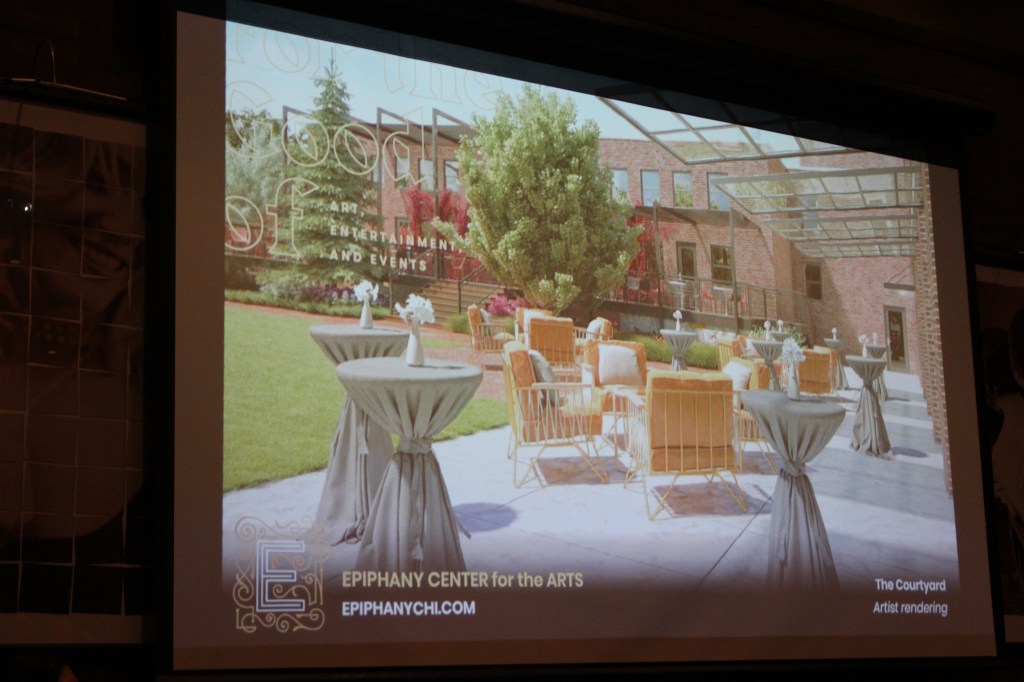 Church history
The Church of the Epiphany was landmarked by the city in the mid-1990s and was closed in 2011 due to a dwindling congregation. It was listed on the National Register of Historic Places in 1998. 
According to Preservation Chicago, the church was built in 1885, with additions built in 1895, and many early members of the church came from Boston. Designed by architects Edward Burling and Francis Whitehouse, it is considered an "excellent early example" of Richardsonian Romanesque Revival architecture in Chicago.
The church held the 1893 funeral of assassinated Chicago Mayor Carter Harrison Sr. and a memorial service for slain Black Panther leader Fred Hampton in 1969. 
Most recently, the church building hosted a Nike basketball training camp for young athletes from the city's South and West sides.

Do stories like this matter to you? Subscribe to Block Club Chicago. Every dime we make funds reporting from Chicago's neighborhoods.