DOWNTOWN — When Bob Lempa decided he was going to propose to his girlfriend, he knew he wanted to do it in a big way.
But what Lempa did ended up being bigger than even he imagined.
Lempa, of suburban Lake Villa, knew his girlfriend, Peggy Baker, had a great view of Maggie Daley Park from her office in the 37th floor of the Blue Cross Blue Shield building. Taking advantage of the view, Lempa cleared away the snow to write a simple but sweet message this week: "MARRY ME."
The letters were each 45 feet high and 31 feet wide with 8 feet of space between them, Lempa said. Needless to say, the message caught massive attention from people around the Loop.
"It came out very good," Lempa said Thursday. "Generally, just everybody who sees it, the first thing they say is, 'Wow, it looks so good.'"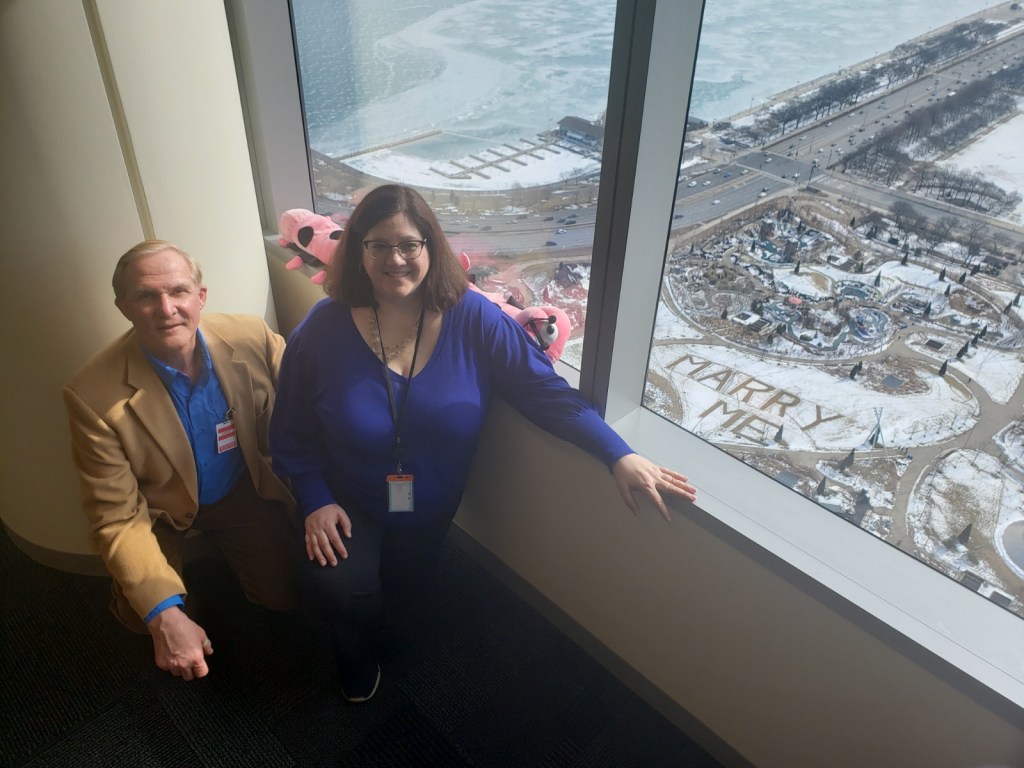 Lempa came up with the idea for the proposal last winter but wasn't ready to follow through, he said. He spent the year since then scheming up how big to make the letters and how to clear the snow without damaging the parkland, among other details.
He'd hoped to write the message and propose on Valentine's Day, but there was no snow and his plan was foiled. Instead, Lempa told the unsuspecting Baker he'd gotten her a card but didn't have it at the moment.
Then, on Wednesday, Lempa told Baker he'd meet her in the afternoon by her work.
But Lempa really went to Maggie Daley Park in the morning and started his work on the proposal. He outlined the letters using twine and then cleared away snow with a shovel and rake.
Security stopped by to ask Lempa what he was doing, he said, but when he told them he was writing out a massive public proposal they encouraged his efforts.
In the meantime, people from around Downtown gathered at their windows to watch and take photos — including Baker's colleagues, though she was too busy to pay much attention to the show, Lempa said. Radio stations even gave updates to their listeners to tell them about the man writing a giant message in the snow. Lempa had suspected this would happen and cleared the letters out of order so the message wouldn't be immediately detected.
The project took a little over six hours of constant hard work, Lempa said.
"It was a labor of love," Lempa said.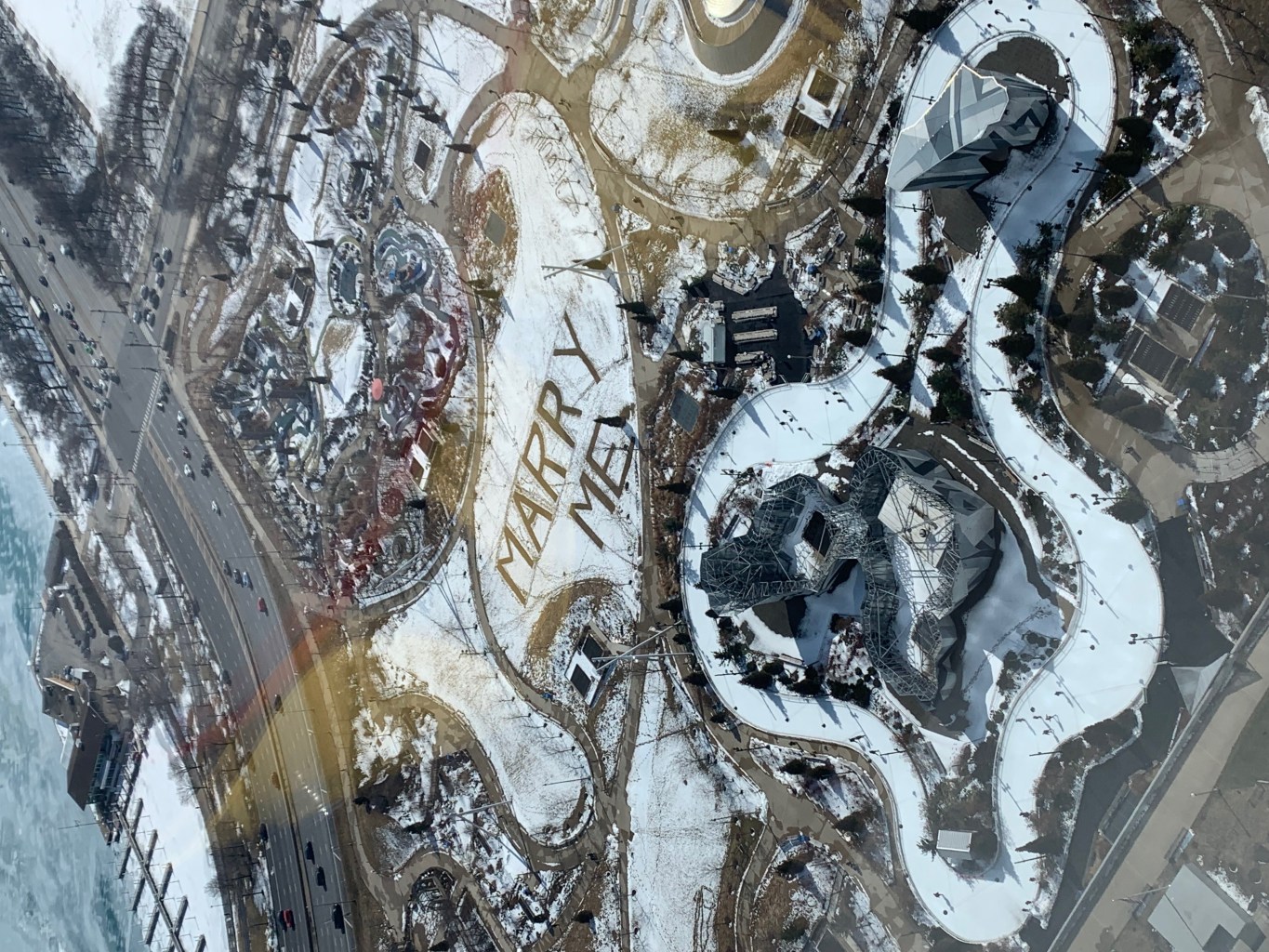 At the end, Lempa called Baker and asked if she'd gotten his card yet. No, she said.
He called her again a few minutes later and, in mock exasperation, asked again, "Did you get my card yet?"
"No," Baker said.
"Well," Lempa told her, "look out your window!"
Baker went to the window and, seeing the proposal, was immediately overwhelmed, Baker said. Her coworkers, who had been eyeing the message all day, realized it was for Baker and congratulated her while cheering and clapping.
"It was overwhelming when she realized that it was me and I was doing it for her," Lempa said.
Baker and Lempa met near his snowy message and the park's security took photos of them, Lempa said.
The two haven't set a wedding date yet or picked out a ring, Lempa said, but they hope to marry this summer.