CHICAGO — Despite attempts to knock his opponents from the ballot, Ald. Jason Ervin (28th) will face off against a CPS teacher, a registered nurse and an information technology specialist for the seat he has held since 2011.
Jasmine Jackson and Beverly Miles, both born and raised in East Garfield Park, and Tri-Taylor resident Miguel Bautista each vow to breathe new life into the ward by tackling crime and promising to bring new job opportunities to the area.
The three candidates targeted Ervin, saying he's neglected many of the neighborhoods that make up the western end of the 28th Ward during his tenure.
But Ervin called their criticism "totally false."
"We spend more time on the western end working with residents and businesses," Ervin said. "The bulk of our energy is in the western end of the ward — everything from cleaning vacant lots, to responding to service requests to physically being out serving the communities."
Over the last two terms, Ervin said he has worked to improve all pockets of the diverse 28th Ward, which includes parts of 10 neighborhoods: Austin, East Garfield Park, West Garfield Park, North Lawndale, Little Italy, Little Village, Pilsen, Tri-Taylor, University Village and the West Loop.
Among his accomplishments, Ervin said he has brought more than 250 units of affordable housing to the ward, and another 39 units are in the works, set to be built at West 5th and Central Park avenues. He's brought more affordable housing to the West Side by leveraging the affordable housing requirements developers building in the West Loop and University Village must fulfill, he said.
Under his watch, CPS invested $25 million into Al Raby High School to introduce new STEM programs and new playgrounds have been installed at schools across the ward, Ervin said. He worked alongside city officials to bring a new library to Taylor Street which includes CHA housing, and the Henry E. Legler Branch Library in Garfield Park is being converted into regional library.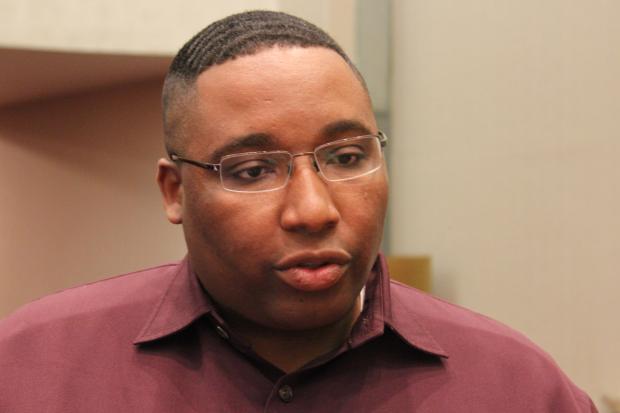 If re-elected, Ervin said he will continue to focus on public safety by bolstering anti-loitering efforts, will work to bring a mix of low-income, affordable and market-rate housing to the ward and will improve the commercial corridors of the neighborhoods he serves.
This will be the first time, Ervin faces challengers since his 2011 election.
Late last year, operatives connected to Ervin challenged the petitions of all three candidates running against him in an attempt to clear the competition. The challenges against Bautista were eventually withdrawn, and the Board of Elections overruled his petitions against Jackson and Miles.
RELATED: Despite Efforts To Knock Out Competition, This West Side Alderman Won't Be The Only Choice On The Ballot This Time
His three challengers said the petition process inhibits democracy, but Ervin said it was par for the course.
"If you are unable to garner the support of the community, you have no business being on the ballot," Ervin said. "If they aren't able to withstand the scrutiny of their petitions being challenged, they need not be involved."
Ervin was appointed to former Ald. Ed Smith's old seat in January 2011. A month later, he was overwhelmingly elected to a full four-year term.
In 2015, he ran unopposed after knocking his seven challengers off the ballot through petition challenges.
RELATED: Every Candidate In This West Side Race Might Get Knocked Off The Ballot (Once Again) — Except The Sitting Alderman
Here are the candidates who are challenging Ervin:
Miguel Bautista
Tri-Taylor resident Miguel Bautista said the 28th Ward suffers from a lack of job opportunities, crime, inadequately funded schools and an "overall low quality of life."
Bautista, who has worked in IT at University of Illinois at Chicago for the last 16 years, said he's running for alderman in an effort to "return the power back to the people."
"I want to make sure the alderman's office is the peoples' office. They are the one that are running it," he said.
Bautista aims to create a pair of community-driven committees to review zoning and development projects. For any project requiring tax-increment financing (TIF) funds or a zoning change, affordable housing should be built on-site and jobs created by the proposed projects should benefit people in the community, he said.
If elected, Bautista also envisions creating a participatory budgeting process that would engage high school students and other residents who will help decide on how ward menu money is being used. He wants to ensure that young people are civically engaged from an early age and, in turn, become leaders within the community.
To tackle the ward's high unemployment rate, Bautista said he will work to create an IT hub and job training facility where residents can get help with their resumes and learn skills that will lead to careers.
In an effort to improve neighborhood schools, Bautista said he will meet with all school principals to determine what resources are needed to better serve students.
As more people are working in the neighborhood, there will be less crime, he said.
"My goal is to mobilize, organize and educate the residents of the 28th Ward… so that this can be a much better community for all of us," Bautista said. 
Jasmine Jackson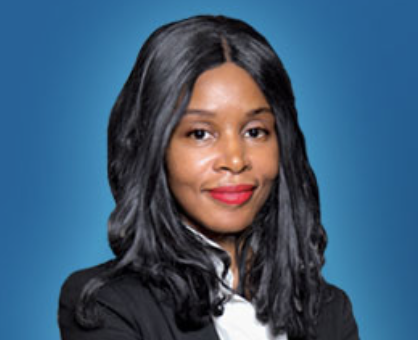 Born and raised in East Garfield Park, Jasmine Jackson said she has seen the community slowly transform from "a vibrant community of hope and opportunity" to one that has been left behind "after decades of neglect and discrimination."
New leadership that "puts the needs of the community first" is urgently needed in the ward, she said.
"Right now, we are underrepresented and misrepresented," Jackson said. "If you take a walk in certain areas, it seems like you aren't in the city of Chicago. It's like you're in a badly hit third-world country after a storm." 
"Some blocks have been neglected …for decades," Jackson said. "I don't want to leave any blocks behind."
As an early childhood special education teacher at William Penn Elementary School in North Lawndale, Jackson said she knows first hand that 28th Ward schools aren't being adequately funded. If elected, she'd work with the school leaders to keep at-risk schools from closing.
Jackson said she wants to build bridges between tech companies like Google and neighborhood schools to offer apprenticeships and year-round work opportunities for youth and underemployed residents.
The educator also wants to transform shuttered schools and old warehouses into business incubators and job training centers. A carpentry job training program could be tasked with rehabbing dilapidated buildings in ward, she said.
If elected, Jackson said she'd focus on attracting more businesses to the ward to create a circular economy where residents can spend their money where they live.
"I want all of the 28th Ward to thrive," Jackson said. "I want people to be proud of where they live. …I don't want families to feel like they have to move away for better opportunities."
Beverly Miles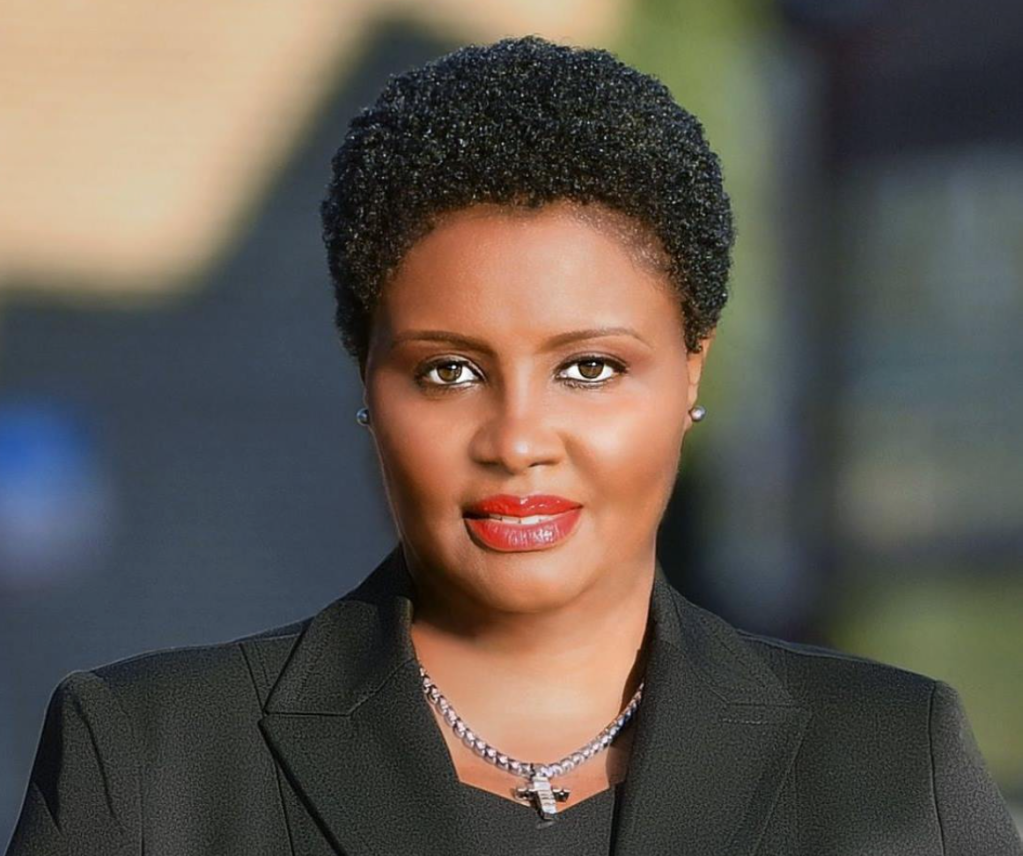 After serving in the U.S. Army for 15 years, Beverly Miles returned to West Garfield Park in 2016 looking to bring prosperity to the neighborhood where she was born and raised.
Since she can remember, Garfield Park has been plagued with violence, homelessness and a lack of economic development. In recent years, the closing of schools and mental health facilities had only exacerbated problems facing the West Side, she said.
"There has been no economic development on the west end of the ward. … It plays into a lot of the violence," she said. "When there are no jobs, when you don't have any programs in place, when you have a lot of vacant buildings …and it's compounded with police brutality, the people in the community feel hopeless."
For Miles, she sees her homecoming as a way to use her military and nursing experience to help revitalize the community that raised her.
If elected, Miles said she aims to repurpose two of the area's shuttered schools — one would house a job training facility and the other would be converted into a performing art center with a dance studio, recording studio and other programming aimed at "keeping [young people] engaged."
She'd also work to bolster programming at local schools with a greater focus on math, science and technology, and would push for partnerships between local high schools and universities.
A registered nurse for 26 years who currently works at Hines VA Hospital, Miles said the ward needs a mental health hospital and multiple mental crisis intervention centers.
She also aims to work with developers to renovate abandoned buildings into housing for the homeless and would push for a property tax freeze.
"From my experience in the community… a lot of people are dealing with what I call 'inner-city combat-related PTSD,'" Miles said. 
The election is on Feb. 26. A candidate must get more than 50 percent of the vote to avoid a runoff with the second place finisher.
Do stories like this matter to you? Subscribe to Block Club Chicago. Every dime we make funds reporting from Chicago's neighborhoods.