The movie "Green Book" is up for Best Picture at Sunday's Academy Awards. From 1936-1967, the real Green Book was an essential guide for black travelers, providing information about the establishments where they would be safe and welcome while navigating their way across a segregated country. This is the third in a series of articles about the legacy of Green Book sites in Chicago.
BRONZEVILLE — Mollison Elementary is rightfully proud of its heritage.
The school is named in honor of Irvin Mollison, a Chicago lawyer who in 1945 broke down color barriers as the first African-American to be appointed to a federal judgeship in the United States.
Along with that legacy, Mollison's location at 4415 S. King Drive places it within a historic community that the school's "About Us" web page notes was once home to author Lorraine Hansberry, Bessie Coleman (the first woman of color to hold a pilot's license), publishing titan John H. Johnson and the legendary musician Louis Armstrong.
An impressive list to be sure, but there's one name missing, a name that construction of the school, through no fault of its own, inadvertently buried: Annie Minerva Turnbo Malone.
Malone's Poro College, categorized as a "tourist home" in Green Book editions 1947-62, formerly graced the land now occupied by Mollison, an instance of one institution with ties to a key figure in African-American history resting atop the ghost of another.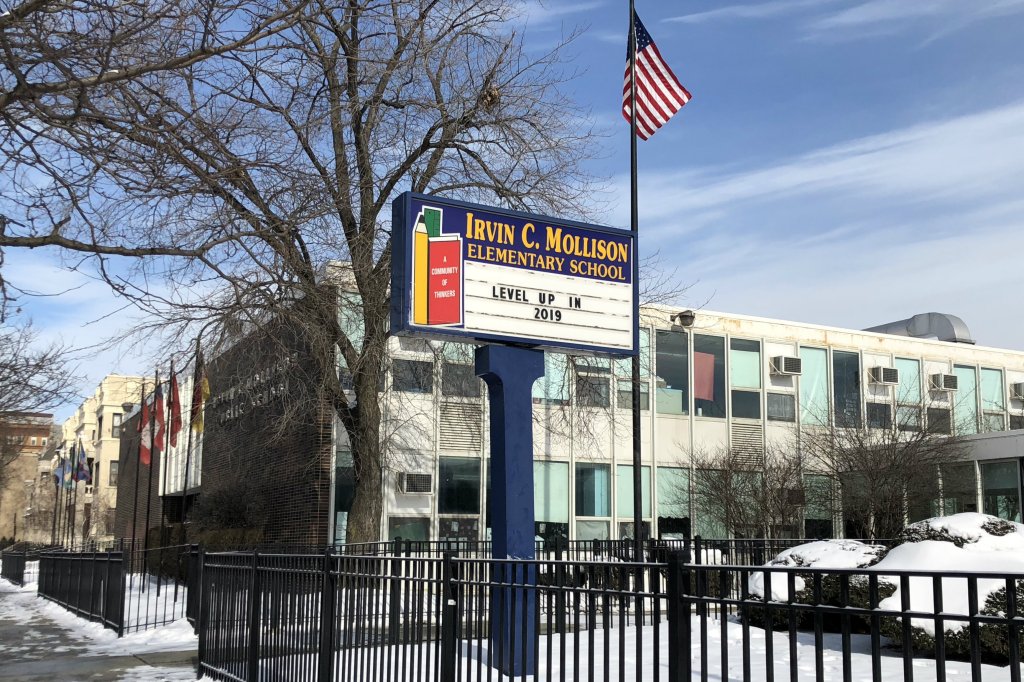 Malone may not be a household name today, but the line of Poro hair care products that she invented — revolutionary straighteners and oils that didn't damage the scalp — were once a staple in African-American households, sold door to door by Poro's network of agents.
Poro reported assets of $14 million in 1920, making Malone arguably the first recorded female African-American millionaire. Adjusting for inflation, her fortune would be worth $186 million in today's dollars, which has led some to call Malone the Oprah Winfrey of her day. But Estee Lauder or Mary Kay Ash would be a more apt comparison, or possibly even Sergey Brin.
"If you worked for Poro, it was equivalent to Google or Apple," said Reynard Allison, a Bronzeville resident with more than two decades of experience in the hair industry.
Allison has spent the past several years researching Malone, among others, while in pre-production on a documentary called "Black Hair Empire."

The original Poro College, established in St. Louis, included a manufacturing plant, theater, dormitory, chapel, laundry service, dining hall and rooftop garden among other amenities.
Black beauticians came from across the country for instruction in black hair and skin care, training that would provide them with the foundation to establish their own beauty care businesses. Courses including coaching on how to walk, talk and dress for work. Among the program's graduates: Chuck Berry, a guy better known for the way he wielded a guitar than barber's shears.
"It was a campus," Allison said of the college. "This place was, at its time, state of the art. It was incomparable. [Malone] was way ahead of her time."
Poro's headquarters shifted from St. Louis to Chicago in 1930 to move production closer to the company's largest customer base. Malone bought up an entire block of greystone mansions previously owned by "ultra wealthy men" — a transaction breathlessly reported in the Afro-American newspaper — and renovated the structures to suit Poro's needs.
"Chicago, in my opinion, is the capital of Negro America," Malone told the Afro-American. "The people here are accomplishing things. The atmosphere is one of commercial striving, endeavor and promise."
St. Louis, by contrast, was "in most of its attitudes" a "Southern city," she continued. "My experience would lead me to doubt that Negro businesses can grow to large magnitude in the South without feeling something of restraint, as well as a certain sense of insecurity."
The promise of Chicago, where the Poro's Bronzeville campus included a College of Beauty Culture, proved short-lived. A costly divorce cut into Malone's wealth and poor management of the company took most of the rest.
"She entrusted people who weren't pure of heart," Allison said. "She wasn't a good steward of her finances."
The Poro Block was eventually demolished, erasing the most tangible tie to Malone. Today, her place in history has been all but eclipsed by that of a former protégé-turned-rival who is alleged to have stolen Malone's formulas and passed them off as her own: Sarah Breedlove, better known as Madam C.J. Walker.
"Fifty years before Mary Kay, here comes these two women," Allison said. "They touched other women's lives, they were more evangelical than business strategists in a Tony Robbins kind of way: 'I'm here to help you change your life, show you how to be better.'"
Rightly or not, Walker is the more famous of the two women in part because of greater charisma but also because her heirs have done a better job preserving Walker's legacy, Allison said.
It's Walker, not Malone, who's receiving the Hollywood treatment, courtesy of an upcoming Netflix series, "Madam C.J. Walker." Oscar-winner Octavia Spencer has been cast in the title role and LeBron James (yes, that LeBron James) is on board as executive producer.
Meanwhile, in her adopted home of Chicago, where Malone died in 1957, the one-time tycoon is all but forgotten. (St. Louis, perhaps unaware of the shade thrown by Malone, holds a parade in Malone's honor every year in recognition of her philanthropic efforts, which continue to bear fruit.)
The disparity rankles Allison.
Malone "belongs at the top" of the list of beauty pioneers, Allison asserted, "before [Helena] Rubenstein, [Elizabeth] Arden or Walker."
Whether they're aware of the connection or not, "descendants" of Malone abound in Chicago: female entrepreneurs carving out a niche in the beauty industry by catering to the needs of African-American women.
Roseland resident Kim Lewis, founder of the Curl Mix brand of products, admitted that while she's well acquainted with Walker's story, she'd never heard of Malone.
Yet just like Malone, Lewis got her start experimenting with formulas in her own kitchen. And similar to Malone's door-to-door sales, Lewis also has taken her gels, shampoos and conditioners directly to customers — via online mail order.
After tweaking her business model, Lewis, who lives in Roseland, reached $1 million in revenue in 2018, just three years after launching, and has set a goal of $10 million in 2019.
The more growth Curl Mix experiences, the closer it brings Lewis to the point where she, like Malone before her, can uplift other African-American women.
"For people of color, we have to have money to put back into our community," said Lewis, citing statistics that show women of color receive less than .2 percent of venture capital.
People hire people who look like them and fund people who look like them, Lewis said. To change who's getting the money, you have to change who's giving the money.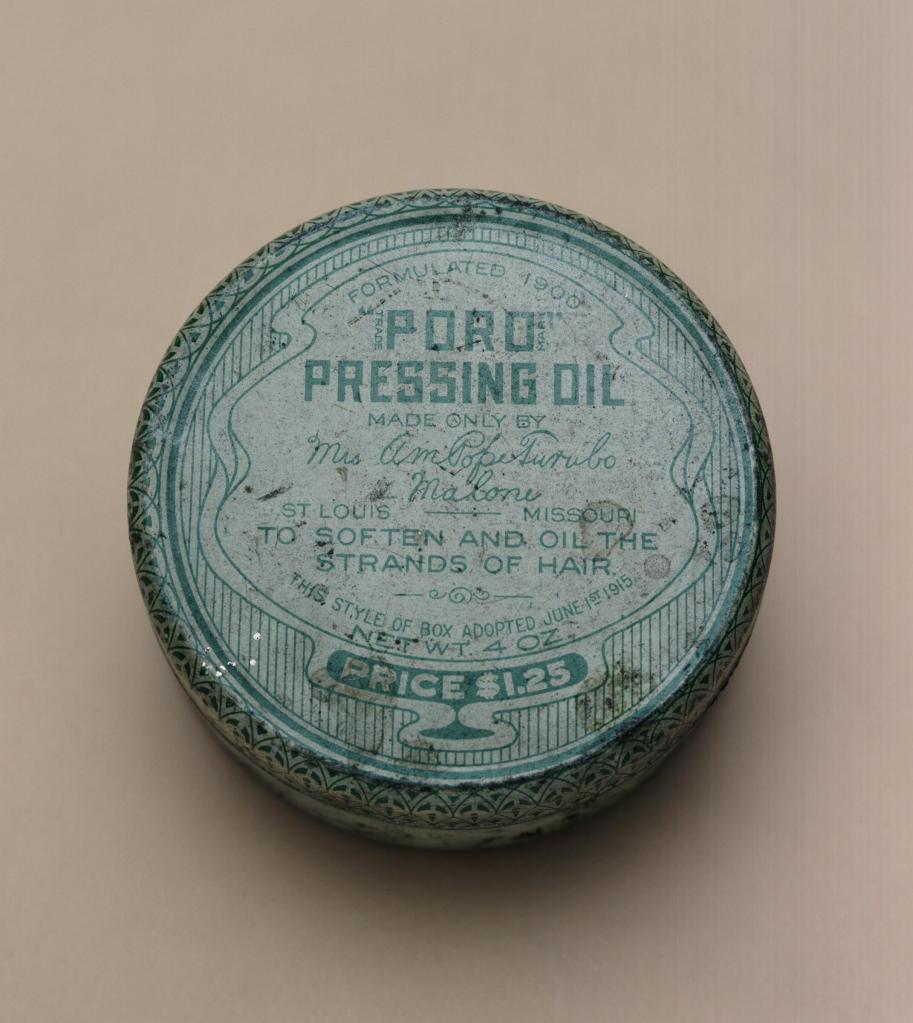 "It's about us not having big businesses to finance us. Let's say I sold my company for $10 million. That's money to invest in more black millionaires," Lewis said. "I would love to be an investor."
It's hard not to see a direct link between Lewis' aspirations and the way in which Malone used Poro to provide upward mobility to African-American women, who were almost exclusively confined to low-paying menial jobs as domestics. A Poro sales agent earned 10 times the wage of a domestic.
The difference is that in the past 100 years, dreams have gotten bigger. Lewis wants to move beyond the beauty culture and literally vault black women into the stratosphere.
"I would love to fund genetic research, artificial intelligence or something in virtual reality," she said. "I want to fund a company that goes to space."
Read Parts 1 and 2 of Patty Wetli's "Green Book" series:
PART 1: The Real 'Green Book': In Chicago, The Famous Directory For Black Motorists Pointed To Bronzeville
PART 2: The Real 'Green Book' In Chicago: Vacant Lots Replace Black-Owned Businesses That Once Thrived In Bronzeville And Beyond
PART 3: Annie Malone Was A Millionaire Black Hair Icon Whose Mansions Were Listed In The Green Book — But Her Legacy Is Often Overlooked
PART 4: The Palm And The Parkway: A Tale Of Two Chicago Green Book Sites — One Lost, One Found
Also, Check Out Patty Wetli and Kelly Bauer's map of Chicago's Green Book sites, compiled from the old books.